Characters in Brave New World
Characters in Brave New World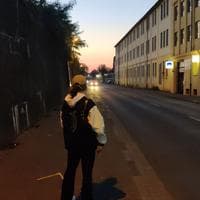 Detailed information about the characters in Brave New World Boy Aldous Huxley (including the Director, John the Savage, helmholtz watson, Fanny Crowne, Lenina Crowne, Bernard Marx , Mustafa Mond)
The Characters Mustafa Mond (Alpha +) -one of the 10 world controllers - able to explain why all of the manipulation is necessary -interested in scientific books (however is afraid that upper castes will believe that the purpose of life is not wellbeing but the en large- ment of knowledge (stop scientific progress) -M. reads forbidden books (e.g. shakespeare) Dviolates the principles, excuse he created them - sometimes regrets the decision to having become controller interested in truth The Director - visited reservation as a young man with Linda Dshe got lost feelings for her stronger than allowed in BNW - wants to banish Bernard to keland, who takes revenge on him by con- fronting him with Linda & John (his son) -resigns, since he is considered as a manipulator who violates the rules himself Bernard Marx (Alpha+) -psychologist -mentally and physically different from other Alphas -disdains his collegues when they talk abt. Lenina as if she was only good for sex would like to be himself and not a cell in a social body" -wishes to be free from his conditioning (Lenina is shocked) - feels bad about having sex with L., considers his behavior infantile prejects promiscuity & soma -mocked by women, not respected by the lower castes outsider -only feels important when everyone wants to meet the Savage - tries to flee when he must...
Mit uns zu mehr Spaß am Lernen
Lerne mit über 620.000 Lerninhalten von den besten Schüler:innen!
Vernetze dich mit anderen Schüler:innen und helft euch gegenseitig!
Bekomme bessere Noten ohne großen Aufwand!
Alternativer Bildtext:
go to Iceland -inconsistent character Dendangers stability because of mistake in the conditioning Lenina Crowne (Beta) -most desirable woman in BNW, had sex with nearly everyone vaccination worker at the CLH a CC -does not mind to be considered as "a bit of meat" (p.45) - remains faitfuel to Henry Foster for 4 months (despite her promiscuous behavior. - likes Bernard -meets John at the Reservation, emotions stronger than usual terrified when I. refuses to have sex with her -horrified by the dirty surroundings, marriage, family, cruel ceremonies Fanny Crowne -example for girls who behave strictly according to their conditioning. Helmholtz Watson (Alpha+) -lecturer at the writing Department of the College of Emotional Engeneering - his supervisors believe that he is "a little too able" (sent to the Falklands later on) - longs for writing sth. important (however doesn't know what) -feels like he has "got something important to say and the power to it" say -becomes friends with John D both like Shakespeare writes poem abt. "Solitude" John the Savage - falls in love with Lenina. -mother taught him to read, has grown up between the 2 cultures of the Indians and his mum's hypnopedic education -outsider -becomes capable of expressing his emotions when he gets shakes- peares works, tries to understand everything with the help of it -De.g. identifies with Hameet when trying to kill Pope -refers to the Tempest when the expresses his cli's appointment towards the technological process in BNW -horrified by feelies -leaves Lening when she wants to have sex with him plooks for deeper. connection -> calls her a whore -would rather be unhappy than have the lying happiness of BNW -wants to marry L., she does not understand him. -insists on God, freedom, human nature, poetry, claims the right to be a sinner, suffer pain - decides to retreat to surrey when Mbond wants to do an [email protected] with him →→ persecuted by reporters of press -takes soma, takes part in an orgy, wakes up full of remorse and commits suicide