Civil Rights Movement
Civil Rights Movement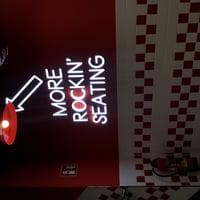 Lernblatt zum Thema "Civil Rights Movement"
Civil Rights MovementThe main Civil Rights Movement occurred from 1954-1968, caused by racism, racial segregation, disfranchisement and socioeconomic inequality. Jim Crow laws colored and white people shouldn't play any kinds of games together. marriages between colored and white people are to be avoided schools must be separated separate bus seats white woman, that give birth to a child by a colored man, will be sentenced to the penitentiary for 18 monthsTimeline1623 the first eleven staves arrive in New Amsterdam1863: President Abraham Lincoln signs the Emancipation Proclamation1865 Slavery was officially abolished by law1866 the black Codes are passed in the South the Ku Klux Klan was founded in Tennessee1868 the fourteen amendment affirms black citizenship1870 the fifteenth amendment guarantees blacks right to vote1870s racial segregation is gradually enforced in the American South1890 Louisiana passes law enforcing "equal but separate"1880s-19208 peak years of black lynchings1910 NAACP is founded (US oldest civil rights organization)WWI segregated regiments of white and African-Americans fight for the U.S.WWII: ca 1 million African-American soldiers fight for the U.S.1955/56 Rosa Parks is arrested in Montgomery, Alabama Montgomery bus boycott Martin Luther King begins active participation in the civil rights movement1957 the SCLL is founded to support the protest movement; Leader Martin Luther King Jr.1961: John F. Kennedy is elected President of the U.S.1963-1965: Martin Luther King Jr. marches from Selma to Montgomery: activists march peacefully for the African-Americans right to vote March in August on Washington 250.000 people listen to the "I have a dream speech" by Martin Luther King Jr. Assassination of John F. Kennedy in Dallas, Texas1964 President Lyndon B. Johnson signs Civil Rights Act; literacy tests required to be allowed to vote are suspended in order to allow many illiterate Southern blacks to vote1965-1968 Black Panthers culminating frustration; radicalization; guns; urban protests1968: Martin Luther King Jr. being assassinated on April 3 in Memphis, Tennessee1992: riots in Los Angeles following the beating of Rodney King by white policemen1995 Million Man March (Nation of Islam)2008 Barack Obama becomes first African-American President2012 114 public protests following the killing of unarmed African American Teenagers Police Officers killed Trayvon Martin & Michael BrownsWhite and ColoredThe National Association for the Advancement of Colored People is an organization whose goal is to make certain that people of all races are treated equally. The Ku Klux Klan was a racist, extremist and terrorist group which targets were African-Americans. They fought against racial equality. Rosa Park chose to take a seat in the bus on her ride home. When she refused to give up her seat to a white passenger, she was arrested for disobeying an Alabama law that requires black people relinquish seats to white people when the bus was full. Her arrest led to a 381-day boycott of the Montgomery bus system, in order to abolish segregation in public transportations. Martin Luther King Jr. was born on January 15, 1929, in Atlanta, Georgia. After attending the Crozer Theological Seminary, he followed his idol Mahatma Gandhi, who struggled to free people from India from the British rule by peaceful revolution. King's involvement with the civil rights movement began with the arrest of Rosa Parks on December 1st, 1955. He attended the Montgomery Bus Boycott. When the protests ended after 381 days, King became a famous leader of the black people and founded the Southern Christian Leadership Conference, which he led. On April the 3rd, 1968, Martin Luther King Jr was shot and killed at the age of 39 years.
Mit uns zu mehr Spaß am Lernen
Lerne mit über 620.000 Lerninhalten von den besten Schüler:innen!
Vernetze dich mit anderen Schüler:innen und helft euch gegenseitig!
Bekomme bessere Noten ohne großen Aufwand!