Englisch /
Comment driverless cars - "Office of the future?"
Comment driverless cars - "Office of the future?"
Comment driverless cars - "Office of the future?"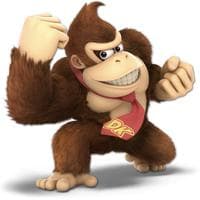 Der vorliegende Kommentar erörtert die Funktion und Stellung, welche autonome Kraftfahrzeuge in der heutigen und zukünftigen Gesellschaft haben (werden). Der Kommentar entstand im Rahmen des Englisch Leistungskurses in der Oberstufe.
English - LK Comment - driverless cars Office of the future? The Global status report launched by Who in 2018 highlights that the number of annual road traffic deaths has reached 1.35 million. Therefore the conclusion that "Putting the car on autopilot is safer than driving it." seems a logical one. Nevertheless this statement represents the entire dissent on the general issue of autonomous cars as it goes without saying that there will be many different supportive and contrary - opinions on the aforementioned assumption. Although driverless cars seem to be the epitome of innovative and technological development of the 21st century, the lack of public trust still forms one of the main barriers to ubiquitous adoption in the immediate future. However, from my point of view I see both, the chances and benefits but also the outweighing obstacles of the complete implementation of driverless cars regarding safety reasons. According to several studies almost 80% to 90% of traffic accidents occur due to human error. Self-driving vehicles could reduce those numbers as they are endued with many safety measures, such as autonomous emergency braking (AEB) and blindspot detection, which outperform human abilities and senses. The blindspot detection allows the vehicle to track traffic behind it as well as the surroundings alongside, including other vehicles and the infrastructure. Owing...
Mit uns zu mehr Spaß am Lernen
Lerne mit über 620.000 Lerninhalten von den besten Schüler:innen!
Vernetze dich mit anderen Schüler:innen und helft euch gegenseitig!
Bekomme bessere Noten ohne großen Aufwand!
Alternativer Bildtext:
to the 360 degrees electronic coverage the autonomous vehicle is capable of scanning the road ahead and applying the breaks to avoid collision (AEB). Those AEB systems are already becoming increasingly common in normal cars and even function properly at 155mph(250kmh/h) in the current Mercedes' system. Therefore the National Highway Traffic Safety Administration (NHTSA) believes in the effectiveness of such crash avoidance systems, as in 2012 nearly one-third of all crashes involved rear end collisions. However the capability of self-driving cars to safely work under severe and changing weather conditions is still very limited. For example rainy conditions tangle the autonomous system of the vehicle as sensors lack the ability to always accurately sense the rain. Hence erroneous data and system malfunction make it difficult for the vehicle to analyse and distinguish the surroundings, which might even cause accidents. In addition inadequate infrastructure in many areas decreases the safety aspect of the driverless cars as the autonomous system is based on a constant interaction with the environment. But only a few areas are equipped with an excellent road network allowing the sensors of the car to function entirely. The majority of traffic systems include missing lane markings, uneven surfaces and many obstacles therefore overstraining the system. Furthermore the potential threat of vehicles being hacked arises due to insufficient cyber security and heavy dependence on computers. Criminals or even terrorist groups might hijack the autonomous car and use it as a weapon for attacks to cause civilian casualties. What this all amounts to is that the safety measures do eliminate the instances of impaired driving and human error. Getting distracted by other passengers or driving under the influence of drinks and drugs would no longer cause accidents. However, the current technological development does not allow a ubiquitous implementation of autonomous cars as they are not able to operate safely in all circumstances. As long as there will be no improvement in handling inclement weather conditions, no sufficient protection from hacking and no incipient investing in the poor infrastructure autonomous cars will not become a tangible alternative to transportation. The process of developing a fully-functioning autonomous vehicle that operates safely under all conditions "may take years, or even decades", states the Reuters article. Therefore I need to disagree with the statement "Putting the car on autopilot is safer than driving it." as it ignores the necessary human intervention in certain situations. However in the era of accelerating technological development my answer to this statement might be totally different if I were to be asked again in 10 years... Words: 645 Sources: English - LK https://www.frickey.com/blog/pros-cons-driverless-cars https://reader.elsevier.com/reader/sd/pii/S0923474817304253? token=BAD002DCB2B05082532E5F573501A9E8983F7B2EBF7AA9D5135F39C65299DCBE3037 20033B9063A6A8E21A647CB5F634 https://www.verizonconnect.com/resources/article/are-self-driving-cars-safe/ https://www.geotab.com/blog/autonomous-vehicles-safety-2/ https://www.machinedesign.com/mechanical-motion-systems/article/21837958/autonomous-cars- safety-opportunity-or-cybersecurity-threat