Melde dich an, um das Know freizuschalten. Es ist kostenlos!
Brexit 1) Which countries belong to GB? 2) ,,Brexit" 3) Why? 4) Acts 5) Who voted for Brexit? 6) Consequences 7) short video 8) questions Introduction Which countries belong to GB? Northern Ireland N Wales Scotland England • ,,British Exit" What does "Brexit" mean? • Britain leaving the EU decided on June 23, 2016 → took place on January 31, 2020 ● • UK first & only country, which has left the EU ● • member state of the EU for 47 years Why the UK want the Brexit? • some citizens didn't like the European Union UK wanted to be independent → they wanted to make their own decisions ● STOP REXIT PUT IT PUT IT EMAN THE OPU The Will of & few Miss YOUNG CONCERNATIVES PUT TO T PEO TO AND PUT IT TO THE PEOPLE WE DEMAND A PEOPLE'S VOTE NIT IT 7991 TORIES AGAINST BREXIT 1 PUT IT TO ITALY TORIES THE PEOPLE UPP AGAINST REXIT VE DEMAND BRI A PEOPL VOY YOUNG I WANT A SAY ON PUT IT TO REMA THE PEOPLE ABOU VE DEMAND A PEOPLE'S MOTE • referendum = popular decision → remain or leave? • 51,9% votet for Brexit 2016 → Theresa May becomes new Prime Minister - 2017 → request to leave the EU • first negotiations 2018 → Disbute in the British Parliament Acts • politicians distrust May ZOLL DOUANE 2019 voting is postponed 2019 → British Parliament votes against May's deal • EU decides to postpone the Brexit deadline ● • Boris Johnson becomes new Prime Minister • UK Parliament closes from September 10th to October 14th 2019 → date for Brexit: January 31, 2020 • Great Britain has finally left the...
Nichts passendes dabei? Erkunde andere Fachbereiche.
Knowunity ist die #1 unter den Bildungs-Apps in fünf europäischen Ländern
Knowunity wurde bei Apple als "Featured Story" ausgezeichnet und hat die App-Store-Charts in der Kategorie Bildung in Deutschland, Italien, Polen, der Schweiz und dem Vereinigten Königreich regelmäßig angeführt. Werde noch heute Mitglied bei Knowunity und hilf Millionen von Schüler:innen auf der ganzen Welt.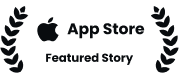 Immer noch nicht überzeugt? Schau dir an, was andere Schüler:innen sagen...
Ich liebe diese App so sehr, ich benutze sie auch täglich. Ich empfehle Knowunity jedem!! Ich bin damit von einer 4 auf eine 1 gekommen :D
Die App ist sehr einfach und gut gestaltet. Bis jetzt habe ich immer alles gefunden, was ich gesucht habe :D
Ich liebe diese App ❤️, ich benutze sie eigentlich immer, wenn ich lerne.
Alternativer Bildtext:
EU disbute = discussion distrust = opposite of trusting someone Who voted for Brexit? • 46,5 million citizens of the UK, Ireland and the Commonwealth (Great Britain, Northern Ireland/ Gibraltar) 12:01:09 ● • disruptions in the transport of goods to and from Great Britain • visa for working/ living in GB (30) Consequences 8₁ 8 why the UK wanted the Brexit? • what was the date of the Brexit?