United Kingdom (Abi 2022)
Melde dich an, um den Inhalt freizuschalten. Es ist kostenlos!
Zugriff auf alle Dokumente
Ähnliche Inhalte
British Empire
Lernzettel zum British Empire
Multiculturalism: British Identity, Klausur
Englisch LK Klausur, 15NP
Britain
Political system, Monarchy, Brexit, Multiculturalism, British Council, Commonwealth
British monarchy
Vorbereitung für die Kommunikationsprüfung: government, the monarch, should the monarchy be abolished (pro/con)
Great Britain - Politics
Englisch: Great Britian • Parliament • Electoral System • Devolution • Scottish Independence • Brexit
The United Kingdom and Multiculturalism
- Great Britain and United Kingdom (Britishness) - political System (House of Commons and Lords, the monarch) - Is the British monarchy still relevant? (pro/ contra) - multiculturalism (salad bowl, melting pot) - multicultural society (pro/ contra) …
• Great Britain: England, Scotland, Wales • United Kingdom: Great Britain, Northern Ireland • British Islands: UK, Republic of Ireland Political System • Parliamentary democracy under a constitutional monarch • UK is governed by a King or Queen Parliament • House of Commons • House of Lords • Checks the government's work • Debates the laws ● Government • Prime minister • Elected for 5 years • Made up of Members of Parliament • Cabinet ● • Checks and challenges the government's work ● Helps to shape laws • Limited power • Real political power • Head of government opens ● E.g. Exchequer, Home, Foreign Min er • About 20 ministers Practically rules the country Monarch ● Ceremonial head of state Opens parliament The United Kingdom ● • Runs different departments • Can call an election Proposes laws Representative role • Social duties ● Appoints Prime minister Signs bills by the parliament Monarch appoints vote Government Prime Minister + Cabinet Parliament House of Commons + House of Lords British citizens → Theoretically has an almighty position, practically he/she does not make use of this power observation NORTHERN RELAND proposes laws IRELAND SCOTLAND WALES ( ENGLAND Monarchy Pro • Positive influence on charities • Economic benefits • Tourist attraction (money) • Stands for unity and British values • Positive image around the world • Secures trade deals • Brings stability to a country, in contrast to a president, who changes every few years • Tradition which reminds British people of there history • Many historical places • Royals as an idol Ways to reform monarchy • Citizens should be able to vote for...
Nichts passendes dabei? Erkunde andere Fachbereiche.
Knowunity ist die #1 unter den Bildungs-Apps in fünf europäischen Ländern
Knowunity wurde bei Apple als "Featured Story" ausgezeichnet und hat die App-Store-Charts in der Kategorie Bildung in Deutschland, Italien, Polen, der Schweiz und dem Vereinigten Königreich regelmäßig angeführt. Werde noch heute Mitglied bei Knowunity und hilf Millionen von Schüler:innen auf der ganzen Welt.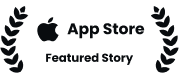 Immer noch nicht überzeugt? Schau dir an, was andere Schüler:innen sagen...
Ich liebe diese App so sehr, ich benutze sie auch täglich. Ich empfehle Knowunity jedem!! Ich bin damit von einer 4 auf eine 1 gekommen :D
Die App ist sehr einfach und gut gestaltet. Bis jetzt habe ich immer alles gefunden, was ich gesucht habe :D
Ich liebe diese App ❤️, ich benutze sie eigentlich immer, wenn ich lerne.
Alternativer Bildtext:
a monarch ● Royals ● • More options regarding to the election • No predetermined monarch Support charities • Raise attention on important topics • Future monarchs Represent the nation Strong bond with citizens ● Lowering the taxes • The Monarch could be paid with the income of attractions Multiculturalism Con • Incompatible with democracy • Wage war, sign treaties, dissolve Parliament • Inappropriate for a modern democratic society Pro • Produced successful athletes, led to a diverse representation in media and politics • Everybody can participate in different cultures (food, languages, religion, clothes, music, etc.) • Different cultures combine their "best" characteristics and form a new national identity • Interaction with people from a variety of backgrounds makes people more open- minded and tolerant • Foreign workers bring a new perspective into the workplace • Can form constitutional backstop against Parliament • Lack of control on its government • Class-obsessed place, privileged life • Possible King/Queen is predetermined • No election • Expensive (paid with taxes) • A lot of different cultures are represented in Great Britain ● • Variety of different people from many nations • Due to the process of immigration Con • Communities are living separate lives, share different values • Leads to segregation • Certain minorities integrate better than others Some do not want to integrate into British society • Ethnic make-up of areas can radically change and lead to the migration of different ethnic groups to other areas • Minorities might not afford living in certain areas"British Identity" is lost, many identity exist next to each other Immigration • After the Second World War, Britain welcomed people from abroad because of their labour shortage • They needed workers to rebuild their own country ● • Especially people from the Commonwealth of Nations immigrated with the British Nationality act of 1948 because they spoke English • Immigrants were faced with discrimination, prejudices and racism Push factors • Race Relation Acts: ensured that discrimination because of differences in race, skin color or ethnicity was forbidden ● Overpopulation • Few jobs • Low wages • Intolerance towards a certain cultural group • Natural disasters Integration • Economic/ social scale • Significant rates of intermarriage Brexit • British exit from the European Union ● • National referendum in June 2016 Solutions Pull factors • More or better jobs Higher wages • Promise of a better life ● Principles of a better life • Attractive environment (mountains, seasides, warm climate) Assimilation • Some of the best levels of educational achievement Demonstrating higher unemployment rates than the norm • Nationality laws ● • Was planned for March 2019, took place in January 2021 • Since January 1st 2021 the UK is no longer part of the EU "Backstop" solution • Northern Ireland would stay in the UK customs union • The "border" would be between the Irish island and Great Britain • "Soft" solution • The whole UK could remain part of the EU single market "Hard" solution • Would make free movement of people, goods and services between the two unions impossible Pro • Freedom of making own laws • Have a national say on global rules • Britain would have more freedom to make important trade deals with countries such as India or China • doing most of its trade within Europe is limiting • British island mentality and pride as former empire nation can be kept • Becoming independent Voting reasons Remain • Important for the education-system and economy • Britain is not an Empire anymore, it can be isolated ecologically • Free-travel/ trade is important in a globalized world • It's unclear what is to be expected after having left the EU • Being European is more important than being British • In order to reform Europe one needs to be part of it Con ● Leaving EU will not solve immigration problems • it will bring them closer because of border controls • it is important for countries to work closely together in today's globalised world • 3 million jobs are affected • EU is a strong economic and political power, 28 countries support each other, UK would be on it's own • Immigration difficult for EU because UK might not take refugees • Medium sized country with no real influence in the world • EU represents human rights, wrong to give it up • a small majority voted for Brexit: 51.9%, many young did not or could not vote • Educational difficulties (e.g. famous universities) Leave • National confidence will be regained • The EU is discriminative and racist against immigrants that come from outside the EU • Often send back to their fragile home countries • EU-Politicians can not be held accountable in Britain • The EU does not support small businesses, only big ones • The EU as an economical system is on the decline • Unbearable bureaucracy