Melde dich an, um das Know freizuschalten. Es ist kostenlos!
Introduction The short story/novel/article/poem/.. "[title]" The extract from the short story/novel/.. ● ● ● Summary ● "[title]" by [author].. written by [author] in [year].. written by [author] and published in [Source] in [year].. deals with/is about/shows/illustrates.. Main part • According to the author... •The author believes/claims/emphasizes/ States/points out.. • From the author's point of view... ● • The author is of the opinion that.. Rhetorical devices references to quotations & proverbs to lend weight to the speaker's own words unsubstantiated claims which do not leave any room for doubts/questions drastic/vivid description to appeal to listeners' emotions, to their reason & conscience superlatives to highlight certain aspects repetitions of key words as a means of emphasis & to draw the listeners' attention to certain aspects use of key symbols, slogans, stereotypes to emphasize & illustrate the speaker's message use of oppositions (e.g. good/bad) to highlight contrasts & create polarity & tension use of rhetorical questions to arouse interest & emphasize facts use of patterns of identification & solidarity (e.g. "We" & "they", personal appeals to audience, praise of certain role models & heroes) to create illusion of a group identity & of a mutual common goal Language analysis Choice of words using comparatives and superlatives -> to exaggerate points or draw attention to extremes using strong/emotive words (e.g. heartbroken, bloodbath, to worship) -> to appeal to the readers' emotions, to make them think positively/critically of something using personal pronouns, e.g. we, you, etc. -> feeling of being addressed,...
Nichts passendes dabei? Erkunde andere Fachbereiche.
Knowunity ist die #1 unter den Bildungs-Apps in fünf europäischen Ländern
Knowunity wurde bei Apple als "Featured Story" ausgezeichnet und hat die App-Store-Charts in der Kategorie Bildung in Deutschland, Italien, Polen, der Schweiz und dem Vereinigten Königreich regelmäßig angeführt. Werde noch heute Mitglied bei Knowunity und hilf Millionen von Schüler:innen auf der ganzen Welt.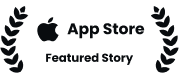 Immer noch nicht überzeugt? Schau dir an, was andere Schüler:innen sagen...
Ich liebe diese App so sehr, ich benutze sie auch täglich. Ich empfehle Knowunity jedem!! Ich bin damit von einer 4 auf eine 1 gekommen :D
Die App ist sehr einfach und gut gestaltet. Bis jetzt habe ich immer alles gefunden, was ich gesucht habe :D
Ich liebe diese App ❤️, ich benutze sie eigentlich immer, wenn ich lerne.
Alternativer Bildtext:
someone talking to you Rhetorical strategies quoting experts & authorities, e.g. scientists, politicians -> to back up one's statements & make them & the author seem more reliable & credible including personal statements of people affected by the issue at hand -> to add a personal touch, to make it easier for the reader to identify with a story making claims instead of evidence-based arguments, e.g. by introducing statements with : "No one can deny that..", "without a doubt..", "it is no surprise that.." -> to present opinions as facts / as points that are beyond criticism using humor and irony, e.g. by making fun of a situation, commenting humorously on Something -> to ridicule unacceptable/strange/.. behavior, to make an article more light- hearted & entertaining Stylistic devices alliteration (words starting with the same letter/sound) -> to make a certain point more memorable, to create a sense of sharpness repetitions (of words or phrases) -> to emphasize a message, to draw attention to a key word personification (giving things human-like qualities, e.g. My gap year opened the door to a new life for me -> to create a strong impression on the reader of what something is capable of hyperbole (exaggeration) -> to create a vivid image to illustrate the dimension of a problem metaphor (an image, a comparison without words like "like" & "as", e.g. My gap year I was a long, beautiful dream) -> to capture what is crucial about a character & a situation with a powerful image, to bring out the specific nature of a character/situation enumeration (a list) -> to draw attention to the scale of a development & to give an overview of a variety of arguments Narrative technique/narrative perspective point of view the perspective from which the characters/events are presented unlimited point of view/omniscient narrator a narrator who seems to know everything, presents the action & characters' thoughts, etc. Witness/observer narrator a narrator who a character in the story (e.g. protagonist/minor character); usually has a limited perspective Limited point of view e.g. a first-person/third-person narrator who only has Limited insight & presents the actions & the characters' thoughts subjective/unreliable or objective/reliable narrator a narrator who the reader can (not) trust, e.g. because the narrator is a very dubious & strange person stream of consciousness the presentation of experiences & thoughts through the mind (-> thoughts) of one character in a text; a special technique here is the interior monologue (= a special kind of scenic presentation which is often not in chronological order) mode of presentation a) panoramic : -> the author tells the story.. b) scenic -> the author shows an event in detail using dialogue & describing a scene, etc. Analyse how the speaker connects with his audience I common strategies A The frequent use of 'I' & 'You' establishes a personal relationship even with a huge audience. 'We' establishes a feeling of togetherness, a group feeling B Starting with a humorous remark breaks the ice. Alternatively, a very solemn remark makes the audience aware of the importance of the speech C Certain groups of people in the audience (i.e. fathers, children) are addressed and references made to their experiences (i.e. people feeling unsafe and insecure). The audience thus feels understood by the speaker. D Emotive language is a powerful tool to establish a good speaker- audience relationship, ie words that trigger off emotions ('child' or I'mum') as compared to abstract terms which leave a person indifferent ('descendant' or 'citizen). E 'Fishing for compliments' - The speaker talks about himself in inferior terms to evoke the opposite response (e.g. "I am not a terribly good speaker." /"I am not really an expert in this field."). F Appearing truthful and authentic. A vague or evasive speaker will not succeed in convincing or moving an audience. Talking openly about unpleasant and embarrassing truths can engage the listeners very effectively. G There are speakers who for various reasons (i,e. deliberate deception or sensitivity) leave some things unsaid, gloss over unpleasant truths or even twist the truth using euphemisms, i.e pleasant words for unpleasant facts. What rhetorical devices does the speaker use to make his speech more effective? Rhetorical questions create immediacy & urgency & help to engage the audience. Repetition makes a lasting impression by repeating central terms/ideas anaphora repeating the identical word / words at the beginning of each new sentence) parallelism (parts of) sentences are similar in their structure doubles using two words, often alliterations : young & old, from Boston to Beijing the rule of three or tricolon supplying three examples/synonyms alliteration I words with the same initial letter amplification repeating a word, expression/idea while adding more detail to it climax arranging words/phrases in an order of increasing importance/weight Contrast complex issues are simplified by presenting only two sides Contrast - complex issues are simplified by presenting only two sides. This can involve the difference between 'us' and 'them' (e.g. foreign policy, war, etc.), the contrast between 'now and 'then', 'good' and 'evil', 'black' and 'white', etc. In rhetorics the term for contrast is antithesis. Euphemism to deceive an audience or to avoid offense speakers replace unpleasant words with pleasant or harmless expressions. Allusion when the speaker alludes to or makes easily recognisable references to events, famous speeches or people he can be sure of the audience's heightened attention. Meter or rhyme a sentence in a prose text becomes more memorable if it is phrased in a regular metric pattern or if words rhyme. Obama's winning slogan "Yes we can" (written "Yes. We. Can') takes much of its impact from its metric quality, three stressed syllables. Another famous example is the first Sentence of the Declaration of Independence with its iambic meter: "We hold these truths to be self-evident". Analyse the course of the argument in the speech. The course of the argument/the speaker's train of thought In a well-crafted speech ideas or arguments are closely linked with one another. Good speeches pursue a clear, often simple goal & the train of thought is clearly focused on this goal: • Vote for me (i.e. candidates running for political office) Trust me (i.e. a presidential address, in which the president declares what his/her goals are) Go out & do something (i.e. political activists) Expressing your criticism To be quiet honest, • I do not think that.. Although the author gives some strong arguments for .. I feel very different about • I cannot (fully) agree with.. • I am not convinced by.. Writing a comment Unlike the speaker, I find it hard to believe that.. Repeating someone's opinion The author/speaker/.. that.. • believes/claims that.. • holds the views/is of the opinion that.. • argues/suggests that.. Making concessions In my opinion/view.. this argument is wrong/weak/not convincing the author ignores a fact/forgets to say sth./ concentrates to much on sth./does not realize Basically, I can accept.. However, we shouldn't forget that.. I agree in principle, but.. Personally, I would not say that.. Although we must admit that.. In spite of all this,.. Expressing your support The author is right in saying that.. The speaker has my full support when he points out that.. In fact, • I believe it is right to say that.. • I fully agree when the speaker says that.. • I am of the same opinion as.. To my mind... • this argument is very strong/powerful/ convincing • the author presents a convincing argumentation/discusses the topic in detail Giving arguments/reasons One reason for my criticism is that.. Another/A second/A further argument I would Like to present is that .. I would also argue that.. Another point I would like to make is that.. The main reason, however, is that.. The most convincing argument is that.. Your conclusion/summary To sum up... In short... I would conclude that.. I have come to the conclusion that.. I would support the view that.. My suggestion is that.. Personal letters / E-mail Dear Jennifer,../Hi John... Thanks for../lf was nice to hear from you. I hope you are well./I'm having a great time in .. at the moment. date Sorry I haven't written for so long./Sorry I haven't been in touch. I am glad/pleased/sorry to hear that../I couldn't believe it that.../ didn't know that.. Did I tell you that..?/ Have you heard that..?/ You'll never guess what happened to me yesterday./ Before I forget it : .. By the way../ That reminds me of.. That's all my news. What have you been up to?/How are things with you? How is .. doing? Drop me a line when you have time./ Keep in touch. I'll write again soon./I'll be in touch again as soon as possible. Give my regards/love to.. Look forward to seeing you soon/to hearing from you soon. Best wishes,/All the best./Best regards,/Love,/Lots of love,/See you soon,/Miss you,/Take care,/Hope to see you/hear from you soon,.. First name Formal letter name & address of receiver your address date Dear Mr/Mrs/MS + family name, Dear Sir/Madame, (if you do not know the name) Dear Sir or Madame, (if you do not know if you are writing to a man or a woman) I have been informed that you../I would like to respond to/reply to.. I am writing to ask whether../to say that../ to comment on.. I am looking forward to hearing from you soon. Thank you very much in advance for your help. Your signature Yours sincerely, (you know person's name) Yours faithfully, (don't know name) Elements of a letter to the editor Sir/Madam, - exact reference of the article addressed concisely, politely, kindly but curtly utter your opinion about the content of the article explain why you write your letter ● yours, Expressing your opinion politely After carefully studying your suggestions, I am sorry to say that .. Unfortunately, you forgot to mention that .. Please allow me to voice my criticism of your.. At this point, I do not hesitate to clearly voice my scepticism about.. In fact, I would like to express doubts about.. I would appreciate more objectivity/realism when.. I was hoping for a more impartial treatment of this subject. With respect, I would advise you to rethink your proposals. An option you have possibly not seriously considered is... Undoubtedly, it might be more acceptable if you suggested... If you had thought of different solutions, you would have gained more support.. Connectives addition moreover, furthermore, in addition contrast on the contrary, on the other hand, in contrast, however, nevertheless emphasis indeed, in fact example for example, for instance, in particular result/effect : therefore, thus, consequently, as a result time: meanwhile, subsequently, thereafter Zentralabitur NRW Englisch ab 2020: anwendungs-/produktionsorientierte Zieltextformate 1) Klausurteil A (Lesen/Schreiben: Teilaufgabe Evaluation: re-creation of text) Zieltextformate letter/email, letter to the editor speech script: talk, public/formal speech, debate statement nur im LK: (written) interview Kommunikationssituation Ausgestaltung, Fortführung oder Er- gänzung eines literarischen Ausgangs- textes: narrative Texte; zusätzlich im LK: dramatische Texte, film script Verfasser Adressat Mitteilungsabsicht Ort und Zeit Anlass Redner newspaper/Internet article: comment je nach Medium: Ort und Zeit Thema/Intention Zuhörer/Publikum Autor und Adressat Anlass Mitteilungsabsicht Ort und Zeit Interviewer - Interviewpartner Anlass - Thema - Intention Wesentliche Merkmale der Textformate Form & Inhalt der jeweiligen Textform gemäß, z. B. Adressen, Datum ● ● Anrede, Schlussformel Anfang: Bezugnahme Struktur Einleitung: z.B. Begrüßung, Thema, Ziel Hauptteil: Struktur und Verknüpfung Fakten, Argumente, Wertungen, Abschluss: z. B. Zusammenfassung, Appell Überschrift Struktur (Sinnabschnitte) je nach Mittei- lungsabsicht: Fakten, Wertungen Objektivierung ● Personalisierung/Dramatisierung Einzelfall, Kontext Interviewer: sachlich-neutral, reflektiert, ggf. kritisch Einleitung (Thema, Gesprächspartner) strukturierte Fragesequenz Abschluss Interviewpartner: rollen- und kon- textgemäße Antworten Sprache & Stil gemäß Kommunikationsabsicht und Textformat letter to the editor: in der Regel for- meller Stil gemäß Kommunikationsabsicht und Textformat in der Regel formeller Stil, ggf. mit in- formellen Elementen rhetorische Mittel gemäß Kommunikationsabsicht und Textformat (z. B. popular paper/quality paper; school magazine; online jour- nal/website) in der Regel formeller Stil, ggf. mit informellen Elementen gemäß Kommunikationsabsicht und Textformat in der Regel formeller Stil, ggf. mit in- formellen Elementen z.B. Umschreiben mit neuer Erzählperspektive oder anderem Ende, Füllen von Leerstellen im Text (z. B. interior monologue, perso- nal letter) oder Fortführung der Textvorlage Passung hinsichtlich der inhaltlichen und sprachlich-stilistischen Gestaltung des vorgegebenen Textes 2) Klausurteil B (Sprachmittlung) Zieltextformate letter/email speech script: talk, public/formal speech newspaper/Internet article Kommunikationssituation* Verfasser Adressat Mitteilungsabsicht Ort und Zeit Anlass Redner Thema/Intention Zuhörer/Publikum je nach Medium: Ort und Zeit Autor und Adressat Anlass Wesentliche Merkmale der Textformate Mitteilungsabsicht Form & Inhalt der jeweiligen Textform gemäß, z.B. Adressen, Datum Anrede, Schlussformel Anfang: Bezugnahme Struktur Einleitung: z.B. Begrüßung, Thema, Ziel Hauptteil: Struktur und Verknüpfung Fakten, Argumente, ... Abschluss: z.B. Zusammenfassung Überschrift Struktur (Sinnabschnitte) je nach Mitteilungsabsicht: ● Fakten Sprache & Stil gemäß Kommunikationsabsicht und Textformat gemäß Kommunikationsabsicht und Textformat in der Regel formeller Stil, ggf. mit informellen Elementen gemäß Kommunikationsabsicht und Textformat (z. B. popular paper/quality paper; school magazine; online jour- nal/website) Objektivierung Einzelfall, Kontext * Hinweis: Die Rolle des Sprachmittelnden verlangt grundsätzlich Objektivität, Neutralität und Sachlichkeit im Hinblick auf die zu übermittelnden Inhalte (vgl. GeR, S. 89).