13 Reasons Why - Characters
13 Reasons Why - Characters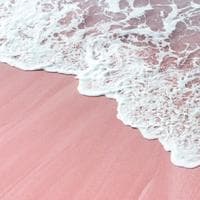 Hier findest Du eine Zusammenfassung über alle Charaktere, wie sie heißen, in welchen Bezug sie zueinander stehen, … aus dem Buch "13 Reasons Why". ;)
r L ▾ Clay JENSE - nice, shy, quiet study on weekend favorite type of weather: air warm I worked in cinema with Hannah had a crush on Hannah 1 SKYE MILLER - dresses in dull, loose clothing every day - Clay's eighth-grade crush N PARENTS Mr. and Mrs Baker • had a tiny shoe store became distant to Hannah No. 11 Jenny Kurtz - cheerleacler -friendly to Hannah · hod a cor Nu occident - Hannah Baker -commited suiced for 13 reas made the tapes - Tony Clay's closet friend receives the second set of the tapes Make sure each person on the list follows Hannah instructions No. 13 Mr. Porter Hannah's guidance counselor English teacher No. 7 Zach Dempsey shy stole Hannah's encouragment notes - loved poetry - worked in cinema Peer Communication was safe haven at school - look: had a tiny scar above her eyebrow, short hairs, wore no make-up teachers on d 000 D 6000R Mr. Bradley teacher of Peer Communication tried to touch Hannah No. 10/12 Bryce Walker -raped Jessica - wanna have sex with Hannah - No.2 Alex Standall Hannah first friends when she was new to Crestmont - was also new No.3 Jessica Davis -outgoing /sociable - Hannah's first friends Hannah has a scar because of her made a list → named Hannah, Best Ass in the Freshman Class FRIENDS No.6 Marcus Cooley had a date with Hannah and 30 minutes too late www HANNAH'S 13 REASON - read poem with Hannah published Hannah's poem No.1 Justin Foley was Hannah's first kiss plays basketball - many girls are into Justin - bragging 1- Look: kind of tall No. 4 Tyler Down -won a statewide contest →>> first place in humor category stalled Hannah No. 5...
Mit uns zu mehr Spaß am Lernen
Lerne mit über 620.000 Lerninhalten von den besten Schüler:innen!
Vernetze dich mit anderen Schüler:innen und helft euch gegenseitig!
Bekomme bessere Noten ohne großen Aufwand!
Alternativer Bildtext:
Courtney Crimsen - most popular girl in school sweet to everyone and flirts with everyone fake, manipulative - spread rumors about Hannah - look pretly hair, smile, skin 1 No. 8 Ryan Shaver editor of school very own lost-n-found gazelle 1 https://www.serienjunkies.de/13-reasons-why/(Hannah Baker) https://aminoapps.com/c/13reasonswhy/page/item/clay- jensen/z63j_eWrcwlYewDK8JkKwJ7E1b781YVX0eB (Clay Jensen)