Abi Lernzettel - A raisin in the sun
Melde dich an, um das Know freizuschalten. Es ist kostenlos!
conflicts & important things the most important things in life: Mama: religion, moral values, happy family, a house Ruth: home for her family, life in peace & harmony, financial security Walter: liquor store, money, taking care of his family, being able to provide for his family Beneatha: career, self-realization, independence Conflicts between Mama & Beneatha - arguing about the man Bennie has been dating different ideas about the role of god (religion vs. science) - generation conflicts Conflicts between Walter & Ruth - arguments/ provocations because of the little things - money - yelling/ shouting - possible pregnancy → inability to connect Conflicts between Walter & Beneatha - jealous because Bennie gets money from their father → Walter cannot understand why Bennie needs to become a doctor → Bennie as an example of emancipation A RAISIN IN THE SUN plot a play about an African American family aspiring to move beyond segregation and disenfranchisement in 1950s Chicago Basically all conflicts can be traced back to a feeling of frustration or disappointment because all family members have unfulfilled dreams. They are unhappy with their life situation Lena Younger "Mama" buys a new house for the family with the insurance check daughter grandmother to mother Beneatha Younger' (wants to become a doctor) Joseph Asagai R courts the attentions of her A brother son Travis Younger mother father son mother Walter Lee Younger sister CIS m refuses offer & son Ruth Younger Karl Lindner offers Younger family money so that they do not move into a "white" neighbourhood wants to open a liquor store with Bobo tells...
Nichts passendes dabei? Erkunde andere Fachbereiche.
Knowunity ist die #1 unter den Bildungs-Apps in fünf europäischen Ländern
Knowunity wurde bei Apple als "Featured Story" ausgezeichnet und hat die App-Store-Charts in der Kategorie Bildung in Deutschland, Italien, Polen, der Schweiz und dem Vereinigten Königreich regelmäßig angeführt. Werde noch heute Mitglied bei Knowunity und hilf Millionen von Schüler:innen auf der ganzen Welt.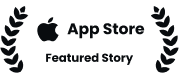 Immer noch nicht überzeugt? Schau dir an, was andere Schüler:innen sagen...
Ich liebe diese App so sehr, ich benutze sie auch täglich. Ich empfehle Knowunity jedem!! Ich bin damit von einer 4 auf eine 1 gekommen :D
Die App ist sehr einfach und gut gestaltet. Bis jetzt habe ich immer alles gefunden, was ich gesucht habe :D
Ich liebe diese App ❤️, ich benutze sie eigentlich immer, wenn ich lerne.
Alternativer Bildtext:
Walter that Willy has run off with all the money Willy Harris swindles Walter and Bobo →wish to stand up against it → sick of always getting oppressed MONEY Mr. Lindner - does not directly say that black people are not allowed - he nevertheless is racist and believes that he can get rid of the Youngers by offering money - shows that he thinks that you can solve every problem with money - a white neighborhood is more important to him than money Ruth and Walter - both are at first happy to see Mr. Linder but then they realize his true aim → disappointed and angry - for Walter money is very important - he wishes to be welcome - for Ruth money is just a mean to achieve what she really wants (happy family and a home) Beneatha and mama - Bennie provokes Mr. Linder, she's angry Mama is confused, takes it seriously → Racism short summary of the plot 1. Expostition: family is (unpatiently) waiting for a 10 000 dollar life insurance check that Lena Younger receive after her husband passed ways 2. rising action: each family member wants to do something different with the money ans therefore waits anxiously for his or her life to start 3. rising action: Ruth discovers that she is pregnant Mama makes a down payment on a house; Mama gives Walter the remaining insurance money which he then invests in the liquor store venture 4. climax: Bobo, tells Walter that Willy has run off with all of the invested insurance money 5. falling action: Walter refuses Mr. Linders offer to sell their house back the Youngers move out go the apartment to their new house In the white neighborhood connection to the anerkan dream What was the American dream in "A raisin in the sun?" - in the '50s was close to materialism → Walter's American dream is no longer to become wealthy, but to become a man and help his family → he refuses the money Mr. Lindner offers his family to not move into the new neighborhood. → focuses on supporting each other through rough times and learning to love - in the end, they achieve their American dream despite the color of their skin