Melde dich an, um den Inhalt freizuschalten. Es ist kostenlos!
Zugriff auf alle Dokumente
Ähnliche Inhalte
Speech analysis - Martin Luther King: I have a dream
Analyse von Martin Luther King's Rede "I have a dream"
stylistic devices
eine paar stylistic devices (Stillmittel)
Multiculturalism: British Identity, Klausur
Englisch LK Klausur, 15NP
Analyzing a speech
alles rund um eine Analyse einer Rede, Rethorischr Mittel, etc.
Stylistic Devices
summary of usable stylistic devices (explanation and examples)
Stylistic devices and how to write a speech analysis
29 stylistic devices
English Analysis non-fictional text - refers to real events, facts. - often has a political, social or historical context - e.g. speeches, newspapers, magazines... - text might inform, explain, persuade, criticize author/writer: - intention: does he/she want to inform, persuade, criticize? - what do you know about them? auther's opinion/attitude: - e.g. supportive, one-sided, refusing, etc. effect on reader: - informative, memorable, persuading, entertaining. sort of text: - e.g. (political) speech, article, comment, blog post Analysis: - line of argument/structure -> how does the structure support the main argument? -> starts with an example, presents his main thesis, compares two opposite sides (antithetical), starts with the arguments in favor of/against, ends with an exclamation/by appealing to the reader use of language - stylistic devices - communicative strategies -> e.g. persuasive? -> examples, evidence, facts and figures, expert quotes, studies fictional text - imaginative/invented stories e.g. novels, short stories, poems, dramas - fields of literature: drama, epic, poetry setting/ atmosphere: - place, time, circumstances - atmosphere the feeling that is evoked by the narrative presentation of the scene - characters Analysis: setting/atmosphere - narrative perspective/point of view. - use of language - stylistic devices narrative situation: Dialogue, monologue, description, comment Stream of consciousness = represents the thoughts of the character as exactly as possible, seems unstructured, chaotic, very close to the reader narrator: - first-person-narrator: -> is involved in the story -> narrator's perspective: we only know what they see, know, think -> often main protagonist third-person-narrator ->...
Nichts passendes dabei? Erkunde andere Fachbereiche.
Knowunity ist die #1 unter den Bildungs-Apps in fünf europäischen Ländern
Knowunity wurde bei Apple als "Featured Story" ausgezeichnet und hat die App-Store-Charts in der Kategorie Bildung in Deutschland, Italien, Polen, der Schweiz und dem Vereinigten Königreich regelmäßig angeführt. Werde noch heute Mitglied bei Knowunity und hilf Millionen von Schüler:innen auf der ganzen Welt.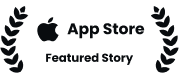 Immer noch nicht überzeugt? Schau dir an, was andere Schüler:innen sagen...
Ich liebe diese App so sehr, ich benutze sie auch täglich. Ich empfehle Knowunity jedem!! Ich bin damit von einer 4 auf eine 1 gekommen :D
Die App ist sehr einfach und gut gestaltet. Bis jetzt habe ich immer alles gefunden, was ich gesucht habe :D
Ich liebe diese App ❤️, ich benutze sie eigentlich immer, wenn ich lerne.
Alternativer Bildtext:
is not involved, tells the story from the outside point of view: - perspective from which the narrator presents characters, events, etc. - perspective can change - (third person) limited: -> narrator can only talk about what they see, assume, notice -> only describes the feelings and thoughts of one particular character -(third person) unlimited -> omniscient: -> narrator has total knowledge -> knows everything about all the characters feelings, thoughts, dreams, backgrounds -> can tell events that take place far away in space and time -> can comment on the characters behavior -> mainly neutral and more distant -> not visible Summary Rules for writing a summary: introductory sentence - author, title, text type, Date, maintopic - Summarise the most important information and facts without interpreting or commenting and without mentioning Details -dates, statistics, quotes present tense - be brief Answer the w-questions who/what/when/where/why/how/what for Phrases: introductory sentence: - the [text type] [title] written by [author] in [date of publishing] is about.../ deals with... [maintopic] main part: the author points out... - he stresses that... that.... - he argues - he states that... - he says... - he claims... - he describes... - he explains... - he criticizes... - he comments on... - he tries to convince the reader... Connectives: Überleitungen: In addition furthermore/ moreover/ additionally/ besides/ another device/ apart from that/ another important aspect is um Gegensätze auszudrücken: Despite of/ nevertheless/ otherwise/ however/ even though/ expect for/ on the other hand. Um etwas genauer zu erläutern: That means in other words/ in this case/ so that Überleitung: After summarizing the main aspects/ ideas of the speech it is useful to look at how [the author] brings his message across. [author] uses a variety of stylistic devices in his speech. Right from the start/ At first/ He starts off.. Analysis - Setting (Who speaks to whom?, When, where, in what situation) - structure of the speech -> main claims, train of thought, line of argumentation - intention (Convincement, expressing emotion etc.). - message - Choice - words strong/emotive words - personal pronouns - - exaggerating adjectives. - : of - rhetorical strategies quoting experts and authorities, including evidence from studies, facts and figures. - including personal statements of people affected by the issue - humor and irony making claims instead of evidence-based arguments - - language - special expressions, imperatives, pronouns, loaded words, stylistic devices, etc. - style and register - emotional, (in) formal, matter-of-fact, ironical, sarcastic - stylistic devices - repetition - enumeration - metaphor - rhetorical question - antithesis/contrast -symbol -personification - exaggeration. alliteration - irony. - parallelism. - comparison - understatement allusion intentionally using a word or phrase more than once the numbering and listing of ideas/things poetical comparison without like or as a question which is meant to be unanswered opposing words/phrases/structures/characters/views sth. concrete (object/character/event) standing for sth. abstract presenting ideas/objects/animals with human characteristics making sth. greater than in reality repetition of a sound at the beginning of neighboring words saying the opposite of what you mean repeating similar/identical words/phrases/constructions in neighboring lines/sentences comparing two things making sth. less important than in reality indirect reference to a famous event/person/piece of literature - climax row of statements from the weakest to the strongest - positive/ negative connotations - connection with the audience - use of "1", "You" and "We" to create a personal relationship, feeling of togetherness - starting with a humorous remark to break the ice/ serious remark to underline the importance of the speech - addressing certain groups (e.g. fathers, children) and making references to their experiences - Emotive language to establish a good speaker-audience relationship appearing truthful and authentic - leave some things unsaid that might be unpleasant - Evaluation (attention-seeking? Convincing?) Effects -to emphasize/stress/underline a certain point - to arouse the readers interest - to make the reader think - to criticizes/satirize a situation/person/iden/event - to create humour - to amuse/entertain the reader to evoke funny/revealing associations - to create a graphic mental image - to make the passage vivid - to surprise the reader - to create an emotional effect - to involve the reader/ create a relationship with the reader to create a sense of togetherness - dramatization - intensification Weitere Formulierungen: - he makes use of (stylistic device) to describe.... - he employs (stylistic device) to make a vivid impression of... - he highlights.... by using (stylistic device) - the (stylistic device) suggest.... - the (stylistic device) underlines... - one of the most effective devices the speaker employs is.... a striking rhetorical device is - in line ... the speaker argues that... - to make the audience aware that... - to engage the listener... - to make a lasting - to emphasize sth. - to catch the listeners attention - to underline/ stress/ highlight/ emphasize/ call attention to/ draw attention to - to illustrate - to criticize Connectives: - für den Beginn eines Textes: to start off/ to begin with/ at first/ first of all/ in general - Überleitungen: In addition/ furthermore/ moreover/ additionally/ besides/ another device/ apart from that/ another important aspect is/ also/ again/ similarly/ equally um Gegensätze auszudrücken: Despite of/ insp ite of/ nevertheless/ otherwise/ however/ even though/ expect for/. on the other hand/ but/ instead - Um etwas genauer zu erläutern: That means/ in other words/ in this case that is to say/ a better way of putting it is/ this implies - Um zu etwas referieren: with regard to/ referring to/ with reference to - Um etwas zu vergleichen: likewise/ both/ as...as/ equally/ as well/ similarly - Um einen Text zu beenden: Lastly/finally/ in conclusion/ as a result in the end / all in all Comment or Speech Script Comment - repeating given opinion/fact/quote expressing your own opinion (criticism/support) Giving argument/reason conclusion Introduction: - the political speech...[title]... raises the question/ introduces the problem of... - In the following am I going to comment' on ... Main part: - I (do not) agree with the idea that/ of... - referring to the view/arguments/ example of the speaker considering the fact that.... - another significant point/ fact/ argument is... you also have to take into consideration that lam convinced (that)... on the one hand... on the other hand in contrast to... - I would like to point out that... - another important point is... - supporters of... might argue that... - it's important to note that... an argument which some people stand behind is... however... Conclusion: -final opinion - response to introductory question Speech script STRUCTURE Opening - looking at the two sides/ taking both sides into consideration, I have to say... having considered the different arguments, I... - to sum up, I am of the opinion... - to come to a final conclusion... - In conclusion, I would like to say that.. The body of the speech 1. Brainstorm your ideas - all in all, I understand xy's view because.. however, the counter arguments dominate A statement, keywords or catchwords, rhetorical devices such as alliteration, antithesis or simile, a phrase from the conclusion to circle the speech, a surprising image 2. Research the topic 3. Concentrate on the most important ideas/ arguments 4. Support your arguments with facts, details, examples 5. Refute possible counter arguments 6. Refer to experiences 7. Organize the speech by putting the ideas/ arguments in a logical order 8. Use persuasive words and phrases 9. Use rhetorical devices Conclusion