application letter (Bewerbung)
application letter (Bewerbung)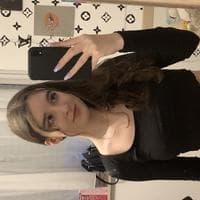 Muster für Bewerbungen auf Englisch Achte auf formale Sprache, keine Abkürzungen wie "I'm" oder "you're".
(address of the person or company you're applying to) Application for position as (the job you want to apply for) Dear Mr/Mrs/Ms (name of the person), In the first paragraph, say With reference to your online advertisement, I am writing to apply why you are writing, where for a position as a/an (the job). you saw the ad, which job you're applying for As you will see from my CV, I am (your age) old and preparing to graduate with A-Levels (example for ,,Abitur"). (examples: ,,hopefully, I will be a teacher soon"; ,,Therefore, I am very intereseted in the opportunity you offer."; "At a summer camp with a lake, surely a counsellor with good swimming skills could be a useful addition to your team." or "Additionally, I have good canoeing skills.") Thank you for considering my application. I am available for an interview any evening or weekend. I look forward to hearing from you soon. Yours sincerely, your name your name Att. CV Print your name under your signature and say if there is an attachment to your e-mail (or an enclosure to your letter). → → don't forget to write this under your application ! (your address) (date) commenting adverbs hopefully; surely; personally; really; usually; unfortunately; seriously; normally; originally; typically; definitely; actually; in fact; especially; luckily; however · background and experience: your age; what you hope to do in the future; descripton of work experience/skills Use commenting adverbs and...
Mit uns zu mehr Spaß am Lernen
Lerne mit über 620.000 Lerninhalten von den besten Schüler:innen!
Vernetze dich mit anderen Schüler:innen und helft euch gegenseitig!
Bekomme bessere Noten ohne großen Aufwand!
Alternativer Bildtext:
linking words in your application ! linking adverbs Use a friendly ending and a standard final sentence in addition; therefore; after all; otherwise; overall; moreover; additionally; in general; in the end; finally; (but) in spite of this; furthermore; nevertheless Examples for skills and personal character traits: reliable; helpful; outgoing; confident; focused; spontaneous; teamplayer; creative; honest; careful; responsible