argumentative essay zu "do NGOs still play a crucial role in a global civil society"
Melde dich an, um den Inhalt freizuschalten. Es ist kostenlos!
Zugriff auf alle Dokumente
Argumentative writing: do NGOs still play a crucial role in a global civil society? Every child knows that there are many problems in this world. So much poverty that is existing, but who is willing to help? There are many organizations that operate in areas that need help, organizations by the government but also nongovernmental organizations that are called NGOs. Today I am going to talk about these NGOs and if they still play a crucial role in a global civil society. There are various reasons why NGOs don't play a crucial role in our society anymore, but first i am going to talk about why they still might be necessary and important. They still play a crucial role in a global civil society because they provide necessary help in poor countries like several in Africa. A good example for this argument is the organization "doctors without borders" they provide medical help for poor and sick people, in 2019 they treated 2.638.200 Malaria cases but also many other emergencies. Another argument for NGOs is that they still raise awareness to global problems Due to Ads on the Tv that advertise the different organizations or reports in magazines. Not everyone knows about the different NGOs and by advertising different campaigns more people learn about the problems that...
Nichts passendes dabei? Erkunde andere Fachbereiche.
Knowunity ist die #1 unter den Bildungs-Apps in fünf europäischen Ländern
Knowunity wurde bei Apple als "Featured Story" ausgezeichnet und hat die App-Store-Charts in der Kategorie Bildung in Deutschland, Italien, Polen, der Schweiz und dem Vereinigten Königreich regelmäßig angeführt. Werde noch heute Mitglied bei Knowunity und hilf Millionen von Schüler:innen auf der ganzen Welt.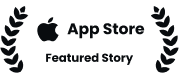 Immer noch nicht überzeugt? Schau dir an, was andere Schüler:innen sagen...
Ich liebe diese App so sehr, ich benutze sie auch täglich. Ich empfehle Knowunity jedem!! Ich bin damit von einer 4 auf eine 1 gekommen :D
Die App ist sehr einfach und gut gestaltet. Bis jetzt habe ich immer alles gefunden, was ich gesucht habe :D
Ich liebe diese App ❤️, ich benutze sie eigentlich immer, wenn ich lerne.
Alternativer Bildtext:
are existing and might join organizations. But like I already mentioned, there are also several reasons why NGOs might not play a crucial role in our global civil society. We are now living in such modern times, news appear and disappear as fast as ever, things everyone's talking about right now, nobody might even thing about tomorrow. So many news every day and the main reason for that is social media. NGOs don't play a crucial role in our global civil society because they have social media as a big opponent, spreading information has never been that easy and the possibility have also brought further possibilities to raise awareness for petitions or other. For example there is a website that's called "go fund me" where everyone who wants to can start a petition and people will raise a fund if they want to. But "go fund me" is not the only new option available and NGOs are already drowning in them. Another argument against NGOs playing a crucial role is that because they are often operating in different kinds of problem areas they always have different works that have to be done. Employees are jumping from job to job or even from NGO to NGO. Employees never get to settle with one job which means that there are often specialized people missing because they can't really focus on one profession. Jude Howell wrote in her her article for "the guardian" "today working on environmental problems, tomorrow on children", two completely different problem areas and it's just not possible to be an expert in every category. That support my argument. My last argument against the crucial role of NGOs is that these organizations are not able to work without additional experts. For example in 2018 a soccer team went into a cave and were captured there. A special team with extra gear needed to save them from there. NGOs wouldn't be able to do that because they just don't have these experts working for them that would have been necessary for that operation. In conclusion we can say although NGOs still get important work done and raise awareness, there are just to many other ways for average people to help so NGOs are not that necessary anymore and we should let governmental organizations that provide real experts do the work. I think that NGOs should be more present on social media so they can spread awareness even faster and maybe start working more with other NGOs so they can exchange their experts.