Being an Elizabethan actor
Melde dich an, um das Know freizuschalten. Es ist kostenlos!
P.Volk Being an Elizabethan actor book p. 259-260 19.02.2021 2a) Being an Elizabethan actor was extremely tough. To attract customers for coming back, a change had to be made. Each play was performed about 3-5 times until a new one came up. So it happened that actors had to memorize up to 15-thousand lines, plus rehearsed gestures, facial expressions, the props, notes and positions. In their spare time, actors spent rehearsing new plays until they mastered them perfectly. Because back then, actors could be punished for poor performance, e.g. for being late, missing rehearsals or being drunk. All these efforts were unfortunately only rewarded with applause from the audience, because the salary as an actor was extremely low. Many died in poverty. 2b As a playwright, you could hardly lead a prosperous life in the Elizabethan age. The playwrights were mostly under contract with a company, so every manuscripts they wrote belonged to the company. A Playwright often had no other option to join a company because they often provided the stage. As a consequence, the Playwrights got, like the actors, very little money and were also poor, although they were extremely popular, such as Ben Jonson. 3 The art of acting is a very popular profession in our century. But this profession has changed a lot over the time and...
Nichts passendes dabei? Erkunde andere Fachbereiche.
Knowunity ist die #1 unter den Bildungs-Apps in fünf europäischen Ländern
Knowunity wurde bei Apple als "Featured Story" ausgezeichnet und hat die App-Store-Charts in der Kategorie Bildung in Deutschland, Italien, Polen, der Schweiz und dem Vereinigten Königreich regelmäßig angeführt. Werde noch heute Mitglied bei Knowunity und hilf Millionen von Schüler:innen auf der ganzen Welt.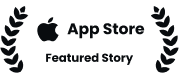 Immer noch nicht überzeugt? Schau dir an, was andere Schüler:innen sagen...
Ich liebe diese App so sehr, ich benutze sie auch täglich. Ich empfehle Knowunity jedem!! Ich bin damit von einer 4 auf eine 1 gekommen :D
Die App ist sehr einfach und gut gestaltet. Bis jetzt habe ich immer alles gefunden, was ich gesucht habe :D
Ich liebe diese App ❤️, ich benutze sie eigentlich immer, wenn ich lerne.
Alternativer Bildtext:
doesn't demand in any way what it demanded from the actors during the Elizabethan age in the 16th century. At first, the requirements for becoming an actor were completely different, because only men were allowed to practise this profession. Even if the protagonist in the play was a woman, for example as in Romeo and Juliet, a man played that role. Today, of course, the profession is also practised by women. Children, people with physical disabilities and even animals can also become professional actors. An actor in the 16th century had to perform five different plays a week. For each play he had to memorize hundreds of lines and rehearse different facial expressions, gestures, props, cues and positions. Everything just had to be perfect. Today, actors for movies only have to memorize a few lines at a time. Because, unlike the theatre, there is only a small frame, so a scene is often about 20-30 seconds long before the frame changes. After each cut the actor can read through his new lines for the next scene. Accordingly, he also has to think about how to use props just for a short scene. In addition, it must be mentioned that the spoken texts back then were very different from today. Actors had to describe what was happening on stage, because at that time the lines were much more important than the surrounding. Thus, for example, the death scene of Mercutio from "Romeo and Juliet" consists of 17 lines. Contrary to today, especially in P.Volk 19.02.2021 death scenes, often just a few last words are said because in films the emotions are transmitted mainly through facial expressions and gestures. One of the most obvious differences between actors in Shakespeare's time and today is the audience. Back then you had to do a whole play in front of hundreds of people. As a result, the reaction of the audience hit the actors directly. So when the audience didn't like the play or the actors they often insulted them or threw things on stage. If an actor is in front of the camera today, there are about 20 to 30 people in the room, such as cameramen, sound technician, the stage director and make-up artists. Few of those present would criticize the actor if he did a bad job. Only the director is responsible for that. He then calmly points out the actor's mistakes and gives tips on how he could do it better. So it's a completely different atmosphere than in the 16th century. After all, one can also compare the salary for acting. At that time, the actor received very little money. Most of it went to the company that owned the manuscripts, the stage and the costumes. As a result, many lived in poverty. So quite different from today because actors in the 21st century are often extremely famous. Their salary starts at a few thousand dollars and can be up to a million and more. To sum up, the profession of acting has changed extremely during the last 500 years. What used to be hard work and required a lot of practice at a miserable wage is now one of the biggest dream jobs promising wealth and popularity and is a lot easier considering modern technology.