Englisch /
Characterisation Adam in "The Shape of Things"
Characterisation Adam in "The Shape of Things"
Characterisation Adam in "The Shape of Things"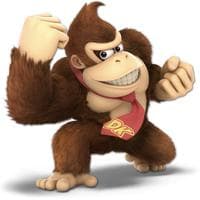 Die Charakterisierung beschreibt Adam aus "The Shape of Things". Dieses Stück ist in einigen Englisch Leistungskursen Lektüre...Die Charakterisierung umfasst 577 Wörter.
,,The Shape of Things" - Characterization of Adam In the play ,,The Shape of Things", by Neil Labute and premiered in London on 24 May 2001, Adam is the protagonist. He has several part-time jobs to make his money, since he is working in a video store and as a security guard in a museum, where he meets the art student Evelyn. In the course of the story she becomes Adam's girlfriend, which challenges his relation towards his closest friends, Phillip and Jenny, while also having an impact on his own beliefs and habits. At the start of the play Adam is proposing a nerdy image, due to his glasses, bulky look and strange way of styling his hair (cpl. p.13 l.8). Furthermore he is making a very kind impression, by being humorous (cpl. p.10 l.1ff.) but also seems to be unable to enforce his own opinion as he is repetitively trying to tell Evelyn off in vain for stepping over the marked line (cpl. p.7 1.6ff.). However by quoting Oscar Wilde (cpl. p.11 1.6f.) he is not only supporting the view of his nerdy image, he is also demonstrating his special knowledge in literary, which he is doing throughout the whole play. Adam's sense of intelligence is also shown by his ability...
Mit uns zu mehr Spaß am Lernen
Lerne mit über 620.000 Lerninhalten von den besten Schüler:innen!
Vernetze dich mit anderen Schüler:innen und helft euch gegenseitig!
Bekomme bessere Noten ohne großen Aufwand!
Alternativer Bildtext:
to draw conclusions and his understanding of certain situations. When Evelyn intents to deface the statue in the museum as this act would not be that "expected" (p.12. I.10) Adams assumes correctly that Evelyn is a student. However as the play carries on, Adam creates the impression that he is lacking social competences, especially his assertiveness and this results in his character being seen as a naive one. In the third scene "A Living Room" Adam's best friend Phillip is eagerly arguing with Evelyn. This situation is obviously very uncomfortable for Adam as he tries as soon as possible to lead away from their issue of dispute (cpl. p.22 1.17). However Adam does not appear to be forceful enough as he is not able to intervene in the discussion successfully. His deprivation of perseverance becomes apparent when Evelyn starts to influence him, as Adam is changing his whole lifestyle and even undergoing surgery. Although he is actually against some of those changes, as he admits he hates working out (cpl. p.16 1.23) and is not fully convinced by the idea of a nose operation (cpl. p.38 1.1ff.) he strictly follows Evelyn's instructions. Adam justifies his behavior with the anxiety of losing Evelyn, who he deeply loves (cpl. p.64 1.4ff.) Adams naivity and simple-mindedness is related to his insecurities (cpl. p.15 1.28, p.28) and inexperiences with women. His love for Evelyn forces him to give up his friends (cpl. p.64 1.15ff.) as Evelyn demands. During the entire play Adam can be described as a dynamic character as he is undergoing vast development. Due to Evelyn's influence he is not only changing his semblance by looking better, since wearing contacts, working out and eating healthier (cpl. p.49 1.18ff.), he is also altering his relations towards Phillip, Jenny and Evelyn. Those changes are seen negatively from Adam's perspective as Evelyn reveals she was using him as an "art project". The reasons for Adam's changes were his inexperiences in a relation and therefore his greennesses coupled with his "blind love" for Evelyn.