Characterization Junior — The Absolutely True Diary of a Part-time indian
Melde dich an, um das Know freizuschalten. Es ist kostenlos!
characterization - Hope against hope || I in the chapter Hope soust hope: Jour talks with Mr.? about the mident at schoal. Dang against P During the talk one can see much about the protagonists emotions and find out why he is so angry about the current situation. Junior is a 14-year-old boy who lives with his parents, his big sister and his grandina at a reservation which is located in the north-west of the USA. He is indian-american. He is skinny and has w has big hands and feet, furthermore he has an enormous skull (p.7ff). He also wears glasses. He gets bullied a lot by his peers and lives in a pour enviroment. His parents are alcoholics though it doesn't affect beim as much. Junior calls himself a retard because of his disabilities. He is very emotional and cares lot about what his loved- ones think about him. He really likes his parents, they're lis pillar in the storm and his reason to keep going. He also that he wants to hate his parents for their poverty. He lisps and stuffers because of his brain damage and is very self-ironic and nerdy. says " Junior is partly scared of Mr. P because he thought that his teacher might've laived hitman after Junior broke his nose (p.30 1.3f). Throughout the beginning of...
Nichts passendes dabei? Erkunde andere Fachbereiche.
Knowunity ist die #1 unter den Bildungs-Apps in fünf europäischen Ländern
Knowunity wurde bei Apple als "Featured Story" ausgezeichnet und hat die App-Store-Charts in der Kategorie Bildung in Deutschland, Italien, Polen, der Schweiz und dem Vereinigten Königreich regelmäßig angeführt. Werde noch heute Mitglied bei Knowunity und hilf Millionen von Schüler:innen auf der ganzen Welt.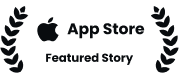 Immer noch nicht überzeugt? Schau dir an, was andere Schüler:innen sagen...
Ich liebe diese App so sehr, ich benutze sie auch täglich. Ich empfehle Knowunity jedem!! Ich bin damit von einer 4 auf eine 1 gekommen :D
Die App ist sehr einfach und gut gestaltet. Bis jetzt habe ich immer alles gefunden, was ich gesucht habe :D
Ich liebe diese App ❤️, ich benutze sie eigentlich immer, wenn ich lerne.
Alternativer Bildtext:
his cancersation with Mr.P. Jumor is very nervous, mostly because Mr.P was interrogating Juvor (PX) Also, Juner (1) Abo, Junior fuels like confessing his past to him. The moment Junior's conform about the is saying wrong things up until Mr.P starts confessing his Mr.P revents to Junior that the tried to kill Indian culture. pant of the conversation changes to anger for a moment (p.37, 1.5). Occasionally, be turus a bit sarcastic and even a bit childish, like when Mr.P starts talking to him about his sister (cf. P.38. l. 24). As Junior and Mr. P continue to talk about Junior's sister, Mr. P says that be, Jmior, is sumant as his sister but Junior doubts that because he doesn't feel smart (cf. p.41.1.21). D forgiving So, to sum up/ In conclusion, the chaper shows that Junior is a character who does not has to stick with his previous unitions all the time For thermore, this shows that he develop. Nevertheless Junior still has a long can in front of him until he has found his the self. way