Characterization of Richard the III.
Characterization of Richard the III.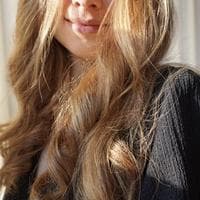 Characterization of the protagonist Richard the third ; the play Richard III. written by Shakespeare Englisch LK - Abi 2022 Full text characterization :) (selbst geschrieben jedoch nicht korrigiert) !
Richard III. Characterization: Ronja Krullmann Richard is the main character of the play Richard III., written by Shakespeare and released in 1597. The play bears his name, though he becomes king only partway through after his brother Edward has died. He has arranged that his brother and nephews (all prospective heirs to the throne) to be murdered. Therefore, Richard is the most infamous and charismatic villain in Shakespeare's body of work. Throughout the play Richard is manipulating everyone while appearing humble. Richard's opening monologue frames much of the play and reveals a lot of the protagonist's personality and character. His intelligence, political brilliance and dazzling use of language are his secret tools to gain power and later in the play to become king. His physical deformity is more an excuse which becomes clear in the second scene. He considers himself as illformed and ugly so he uses his deformity to aid his morally unsavoury acts. Also, he is deliberately playing the "ill-card"gaining sympathy and letting everyone think that is is equal to his brothers in kingliness, in spite of his physical handicaps. Also no one will say that he is unworthy because of his physical deformity once he is on the throne. Although he claims not to be a lover and not to be loved...
Mit uns zu mehr Spaß am Lernen
Lerne mit über 620.000 Lerninhalten von den besten Schüler:innen!
Vernetze dich mit anderen Schüler:innen und helft euch gegenseitig!
Bekomme bessere Noten ohne großen Aufwand!
Alternativer Bildtext:
by anyone, Richard manages to manipulate Lady Anne in her grief and uses her weakness to win over her and then seduce her. She mourns the death of her father, and yet Richard manages to marry her. This scene is carried out by making Richard an incredibly powerful character and showing his toxic behaviour. Also it shows that Richard has almost no respect for women at all. Furthermore, his biggest goal is to reach the throne. The closer he gets to become king, the more drastic his actions become. His pursuit of power and desire to become king is the only thing that keeps him alive. Moreover, he has nothing to loose at all, because he has no friends and his family does not love him. He pretends to not want the power and become king even though it is his biggest desire. Therefore, he keeps killing the royal family members and everyone who is standing in his way to get to the throne and to become king. Throughout these scenes, Richard shows the readers how cold-hearted and unemotional he is. The pursuit of power is probably the most outstanding characteristic of his personality, which is made clear by the fact that when he realizes that his power is waning in the course of the action, he seems confused and disoriented. To sum up the most important characteristics the protagonist is deformed in body and twisted in mind, Richard is both the central character and the villain of the play. He is evil, corrupt, sadistic, and manipulative, and he will stop at nothing to become king. His intellectual abilities, charm and psychological damage makes Richard III. a villainous character.