Melde dich an, um das Know freizuschalten. Es ist kostenlos!
DISCUSSION PHRASES Start like this. Hi, my name is... and I want to say this... We are here today to discuss... We have (two) guests here in the studio. Let me introduce them... Introduce the topic. I want to talk about… Some people say... but I'm not so sure because... The thing is this... / Our topic today is... The case we have to consider today is... Give your own opinion. I think that... / I believe that... / I feel that... We will argue that... / It is my firm belief that... I hold the view that.../ I am of the opinion... Give reasons. Now look here. / The thing is this. / Let me explain. Let me make this crystal clear. It is a fact that... / The fact of the matter is... Let me give you an example... There are a number of reasons, for example... First(ly)..., second(ly)..., third(ly)... Let me come to my first point. Let me move on to my next point. Agree with others. That's right. / Right you are. You're absolutely right. I couldn't agree more because... You have hit the nail on the head because... You are quite right (in saying so) because... Disagree with others. You must be joking. / You can't be serious. No, this can't be right because... You have got it all wrong because... You don't expect me to believe...
Nichts passendes dabei? Erkunde andere Fachbereiche.
Knowunity ist die #1 unter den Bildungs-Apps in fünf europäischen Ländern
Knowunity wurde bei Apple als "Featured Story" ausgezeichnet und hat die App-Store-Charts in der Kategorie Bildung in Deutschland, Italien, Polen, der Schweiz und dem Vereinigten Königreich regelmäßig angeführt. Werde noch heute Mitglied bei Knowunity und hilf Millionen von Schüler:innen auf der ganzen Welt.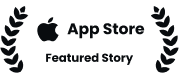 Immer noch nicht überzeugt? Schau dir an, was andere Schüler:innen sagen...
Ich liebe diese App so sehr, ich benutze sie auch täglich. Ich empfehle Knowunity jedem!! Ich bin damit von einer 4 auf eine 1 gekommen :D
Die App ist sehr einfach und gut gestaltet. Bis jetzt habe ich immer alles gefunden, was ich gesucht habe :D
Ich liebe diese App ❤️, ich benutze sie eigentlich immer, wenn ich lerne.
Alternativer Bildtext:
you, do you? With due respect... Put the opposition down. Let me remind you of our agenda here. What you are saying sounds good – but it isn't. Look, it's quite simple, really. You seem to ignore a well-known fact. You are beginning to worry me. Look, I am trying to help you here. Sound strong. There is no doubt in my mind. No one in their right mind would disagree that... The facts are clear, so let's be clear about this. It is a truth universally acknowledged, that... Get yourself heard Now wait a minute. Hold on. Just listen for a moment. I am trying to answer your question. Is it all right for me to say something? Can't you see? You amaze me. As I was saying before I was so rudely interrupted... Buy time. Now look here. / Let me explain. It's quite simple, really. Let me make this crystal clear. Let us focus on the issue here. Let's be serious about it, shall we? This may be so but - and there is a big but - As I have been saying before….. This may or may not be the case. I have said it before and I will say it again:... This issue deserves our undivided attention. Look for a compromise We can still find a way out. Maybe we can agree that... Of course, you are right in saying that... but... On the one hand... on the other hand... We can still reach an agreement if we all... There is some common ground: we both agree... Conclude. So, that's it, then. / Problem solved. What we must do now is clear, and that is... Well, we have sorted it out, haven't we? It has become quite clear by now that... The way forward is clear then. This is a compromise we can live with, I suppose.