Gun Control Kommunikationsprüfung
Melde dich an, um das Know freizuschalten. Es ist kostenlos!
Freia/Pauline Gun Control (Sources: BBC Article, PEW research Center, English lessons, other student's material, Abinunity) The role guns play in the US-society has long been debated. Some believe that guns have no place in the hands of private citizens. Whereas others believe that the right to bear arms is the very foundation that protects their rights and liberties expressed in the constitution. Guns are deeply ingrained in American society. The Second Amendment to the U.S. Constitution gives Americans the right to bear arms, and three-in-ten American adults personally own a gun. Most of these gun owners say the right to own firearms is essential to their own personal sense of freedom. At the same time, gun violence - from big-city murders to mass shootings - has spurred debate in Congress and state legislatures over proposals to limit Americans' access to firearms. Counting murders and suicides, nearly 40,000 people died of gun-related violence in the United States in 2017, the highest annual total in decades. History: The people who came to the US first, needed guns to defend themselves from wild animals and other people. For a long time, farming and hunting were the most common ways of sustaining a family. So using a gun was often needed in every day life. Constitution The right to own a gun found...
Nichts passendes dabei? Erkunde andere Fachbereiche.
Knowunity ist die #1 unter den Bildungs-Apps in fünf europäischen Ländern
Knowunity wurde bei Apple als "Featured Story" ausgezeichnet und hat die App-Store-Charts in der Kategorie Bildung in Deutschland, Italien, Polen, der Schweiz und dem Vereinigten Königreich regelmäßig angeführt. Werde noch heute Mitglied bei Knowunity und hilf Millionen von Schüler:innen auf der ganzen Welt.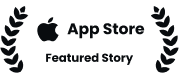 Immer noch nicht überzeugt? Schau dir an, was andere Schüler:innen sagen...
Ich liebe diese App so sehr, ich benutze sie auch täglich. Ich empfehle Knowunity jedem!! Ich bin damit von einer 4 auf eine 1 gekommen :D
Die App ist sehr einfach und gut gestaltet. Bis jetzt habe ich immer alles gefunden, was ich gesucht habe :D
Ich liebe diese App ❤️, ich benutze sie eigentlich immer, wenn ich lerne.
Alternativer Bildtext:
it's way into the constitution when the 2nd Amendment was passed in 1791. It reads: "A well-regulated Militia, being necessary to the security of a free state, the right of the people to keep and bears arms, shall not be infringed." Identity Since possessing a gun was needed in the beginning of the Nation, it became part of the national identity to own one. American citizens believe, that guns are there to protect their rights and freedoms. Every day use a small-firearms poll has indicated that there are 88-120 guns per 100 people in the US. In comparison, there are 6 guns per 100 people in Great Britain, data. Januar 2021 Top 10 civilian gun-owning countries Firearms per 100 residents US Yemen Serbia Montenegro Uruguay Canada. 39.1 39.1 34.7 34.7 34 Cyprus Finland 32.4 31.9 Lebanon Iceland 31.7 Source: Small Arms Survey 2018 52.8 Gun laws A few US states have banned assault-style weapons, which were totally restricted for a decade until 2004. → However most murders caused by guns involve handguns, according to FBI 25 states have adopted "your home is your castle" laws. They give homeowners liberty to shoot people on their property without fear of prosecution. Ас rding to the NRA, 10 states severely restrict or prohibit the ca ying of firearms in public. 120.5 BBC Freia/Pauline Januar 2021 Former US-President Barack Obama pledged to take action against the increase in gun crime. → However, he did not succeed in passing any new gun control laws due to opposition by the Republicans. His successor Donald Trump now rather opposed to gun-control. For those from countries where guns are not widely ow it can be a surprise to discover that they are relatively cheap to purchase in the US. Among the arsenal of weapons recovered from the hotel room of Las Vegas shooter Stephen Paddock were handguns, which can cost from as little $200 (£151) - comparable to a Chromebook laptop. Mass shootings: There have been more than 110 mass shootings in the US since 1982, according to investigative magazine Mother Jones. The FBI collects data on "active shooter incidents," which it defines as "as one or more individuals actively engaged in killing or attempting to kill people in a populated area." Using the FBI's definition, 85 people - excluding the shooters - died in such incidents in 2018. Worst mass shootings in the US since 1991 Victims killed Suicides: Figures from the Centers for Disease Control and Prevention show there were a total of more than 38,600 deaths from guns in 2016 - of which more than 22,900 were suicides. Las Vegas, Nevada 2017 → Suicide by firearm accounts for almost half of all suicides in the US, according to the CDC. A 2016 study published in the American Journal of Public Health found there was a strong relationship between higher levels of gun ownership in a state Orlando, Florida 2016 Virginia Tech, Virginia 2007 Sandy Hook, Connecticut 2012 Sutherland Springs, Texas 2017 Killeen, Texas 1991 El Paso, Texas 2019 Parkland, Florida 2018 San Bernardino, California 2015 Fort Hood, Texas 2009 Columbine, Colorado 1999 Source: FBI/Las Vegas police 17 The Gun Violence Archive, an online database of gun violence incidents in the U.S., defines mass shootings as incidents in which four or more people - excluding the shooter - are shot or killed. Using this definition, 373 people died in these incidents in 2018. Some mass shootings: August 2019: 22 people killed at a Walmart in El Paso, Texas; 9 people killed in Dayton, Ohio 14 22,938 Suicides 13 26 23 22 27 13 10 20 32 ¹1,305 Other* *Other includes accidental deaths and war casualties Source: CDC/Mother Jones. All figures 2016 30 49 40 February 2019: 17 people killed at a High School in Parkland, Florida October 2017: 58 people killed, almost 500 injured at a music festival in Las Vegas 2016: 49 people killed during an attack on a nightclub in Orlando 2012: 26 students and staff were shot at Sandy Hook Elementary School Since the Sandy Hooks mass shooting there have been about 1000 mass shootings in the USA 50 14,415 Homicides 58 Mass shootings account for a tiny proportion of all gun deaths Of the total 38,658 who died in 2016 there were... of which 71 died in mass shootings 60 BBC BBC Freia/Pauline and higher firearm suicide rates for both men and women. In 2017, six-in-ten gun-related deaths in the U.S. were suicides (23,854), while 37% were murders (14,542), according to the CDC. How many people die from gun-related injuries in the U.S. each year? In 2017, 39,773 people died from gun-related injuries in the U.S., according to the CDC. This figure includes gun murders and gun suicides, along with three other, less common types of gu elated deaths tracked the CDC: those that were unintentional, involved law enforcement or whose circumstances could not be determined. It excludes deaths in which gunshot injuries played a contributing, but not principal, role. (CDC fatality statistics are based on information contained in death certificates.) Three-quarters of all U.S. murders in 2017 - 14,542 out of 19,510 - involved a firearm. About half (51%) of all suicides that year - 23,854 out of 47,173 - involved a gun. The gun death rate in the U.S. is much higher than in most other nations, particularly developed nations. But it is still far below the rates in several Latin American nations, according to a study of 195 countries and territories by researchers at the Institute for Health Metrics and Evaluation at the University of Washington. The U.S. gun death rate was 10.6 per 100,000 people in 2016, the most recent year in the study, which uses a somewhat different methodology from the CDC. That was far higher than in countries such as Canada (2.1 per 100,000) and Australia (1.0), as well as European nations such as France (2.7), Germany (0.9) and Spain (0.6). But the rate in the U.S. was much lower than in El Salvador (39.2 per 100,000 people), Venezuela (38.7), Guatemala (32.3), Colombia (25.9) and Honduras (22.5), the study found. → Overall, the U.S. ranked 20th in its gun fatality rate. Views on gun violence: Only a tiny percentage of people are killed by terrorism each year in comparison to the thousands killed by ordinary gun crime. → Despite this fact, the USA spends several billion dollars to protect itself against terrorism, Following the Sandy Hook shooting, the NRA reported reported a large increase in membership. after another shooting at a high school in Florida America's youth have now taken a stand and demand massive gun-control through their "never-again" campaign. Sizable gender, education differences in support for stricter gun laws % who say gun laws should be_ than they are today Total Rep/Lean Rep Dem/Lean Dem Men Women Ages 18-29 30-49 50-64 65+ More strict 60 31 55 64 Januar 2021 64 60 56 62 86 72 About right 49 College grad No college degree 55 Note: Share of respondents who didn't offer an answer not shown. Source: Survey of U.S. adults conducted Sept. 3-15, 2019. PEW RESEARCH CENTER 28 30 27 22 27 33 32 29 Less strict 11 20 20 11 4 14 9 14 12 10 9 7 13 NRA (National Rifle Association) one of five gun owners are members of the NRA, which is a powerful lobby. The National Rifle Association (NRA) campaigns against all forms of gun control in the US and argues that more guns make the country safer. It is among the most powerful special interest lobby groups in the US, with a substantial budget to influence members of Congress on gun policy. It has especially widespread support from Republican-leaning gun owners, according to Pew Research. Annual spending on lobbying by National Rifle Association US$ millions 6 4 Freia/Pauline Januar 2021 In terms of lobbying to influence gun policy, the NRA's spending jumped from about $3m per year to more than $5m in 2017. 2 0 2000 02 04 06 Note: 2019 figures January to July Source: Center for Responsive Politics 08 ● 2017: $5.12m Summary (von Abiunity) ● 12 14 16 2019 BBC The NRA spends millions more elsewhere, such as on supporting the election campaigns of political candidates who oppose gun controls. 89% of Americans believe they have a right own a gun 49% of the adults in the USA live in households with guns history: hunting, foreign armies → central to the American identity FBI thinks more than 200 million guns are in civil hands Coastal states support restrictions on guns Western and Southern states are pro-gun NRA reports 20.000-gun laws nationwide well-known shootings in the past there is no national gun register → impossible to know how many guns are in circulation or who has them only 300 relevant federal and state laws April 20, 1999: Columbine, Colorado → 13 killed, 24 injured April 16, 2007: Blacksburg, Virginia → 32 killed, 17 injured July 20, 2012: Aurora, Colorado → 12 killed, 58 injured December 14, 2012: Newtown, Conneticut → 27 killed, 1 injured Charleston, South Carolina → 9 killed Roseburg, Oregon ⇒ 9 killed, 9 injured 2017: Las Vegas, Nevada → 58 killed, 413 injured Orlando, Florida ⇒ 49 killed, 53 injured Freia/Pauline Contra Guns Guns are not safe. There are too many accidents involving guns. Too many criminals purchase guns legally and use them to commit crime. Background checks and mandatory waiting periods help to deter criminals while legibly inhibiting us. Current gun laws are not adequate for law enforcement. Guns should be registered and characterized before they can be purchased. The only ones threatened by this policy would be criminals. Semi-automatic weapons are made for military use and have no business in the hands of civilians, either for sport or self-protection. Where guns are readily accessible they can more easily fall into the hands of children. The key to protecting our democracy is not in having armed citizens, but informed ones. Privately held guns would not be a match ti our military's advanced weapons. There are significant loopholes in our current gun legislations. These need to be plugged. Pro Guns The second Amendment was added to our Constitution because the founders believed private ownership of guns was necessary to protect our liberties. Gun laws punish honest citizens. If guns were outlawed, criminals would still find ways to arm themselves. Restrictions to gun-ownership put citizens at the mercy of gun-toting criminals. Guns protect the rights and freedoms of individuals. It was privately held guns that helped the colonists rise up against the British. Pro Guns Januar 2021 Yes but then the gun owner is to be blamed and charged. The gun industry cannot be punished for the careless use of individuals. Most people who buy guns are not criminals. If guns were illegal, criminals would still buy them. Background checks would not stop people to purchase guns and then do harm. The registration of guns would be a bureaucratic nightmare and cost millions of taxpayers money. Criminals could easily get hold of a gun without registering them. Besides, as long as the bullets don't have registration, it would not help to solve crimes. Then we also had to ban cars and similar automatic stuff. Technical development should be enjoyed by everyone. Punish the parents more severely and put children in bootleg camps. Being informed does not prevent a despotic government from taking away your your individual rights and liberties. In such an event it would be crucial that citizens can defend themself and their rights with arms. There will always bee loopholes. Criminals do not need to obey the laws anyways so we don't need more of them. Contra Guns The second Amendment refers to armed militia, not citizens. The country feared intervention from European countries at that time. This country is now a democracy and the need for widespread ownership of firearms is questionable. Besides, back then guns required a loading time of a few minutes so they weren't as dangerous as they are now. That is true, but such laws would still make it more difficult for criminally minded people to acquire weapons. Shootouts result in the death of innocent bystanders anyway. It is the job of professional armed guards and the police to deal with such situations. The rights and freedoms of the individual are protected by the political participation in elections. Freia/Pauline Citizens have the right to self-protection. Local police forces are not able to protect its citizens, they primarily investigate and try to solve the crimes after the fact. Pro Guns If people obeyed current laws, there would not be a need for more laws. Guns don't kill people, people do. We need to concentrate on the values and morals first and on the role the media is playing in glorifying violence. And the lack of respect for the law. For guns Self protection American tradition It's a right, guaranteed by 2nd Amendment You can't always rely on police or state to protect you. Guns act as an deterrent Guns are fun, sport To guarantee freedom and liberty Federal legislation should enforce checks. Registration of Guns and bullets. Prevent children from having access to their parent's guns. Minimum age of possession Guns are not monsters, people are. Contra Guns Most citizens are not trained to confront armed criminals with their guns and this often leads to innocent people dying. Police respond to armed crime very quickly and they have the training and protective armor to deal with such situations. The laws vary from state to state. Some are very restrictive in regard to gun ownership, some are way too liberal. Federal laws that apply to every state would deal with such extremes and enable people to deal with the abuse of firearm ownership in a more unified way. Januar 2021 That is quite true. The media and film industry have a responsibility in regard to the portrayal of violence. However, that means it should be difficult to actually acquire a gun in real life because otherwise these people will enact their fantasies on the streets instead of at home in front of a PC. It is then a question of what is the lesser evil or what causes less harm. For guns but restrictions Guns are too accessible, there must be background-checks. Repeated controls. Against guns Too much gun crime Too many misused guns to harm self and others Too many die in an accident Gang crime with guns Too much gun use in media/ glorification 2nd Amendment is not modern. The reality of 1791 was a different one. The guns than they used to be now a lot deadlier Not needed to protect rights. Participation in politics should protect your rights. Freia/Pauline Against guns Guns make it easier and faster to kill. If people want to kill each other, they should have a hard time doing so. Other weapons are less deadly Only the police should carry weapons to protect civilians. Military is only needed when a country goes to war. Even then guns do more harm than good. Only police need guns. Suicides without guns would be much harder and more painful. Thus, the decision to take one's life would be harder if there were no guns available. Suicides are harder without guns. There have always been crimes, wars and violence but they have become much more severe and impersonal since there are guns and especially semi-automatics. Without that, one would have to look the other in the eye before killing them. Guns dehumanize crime and wars even more. Children would have no access to guns if nobody owned one. Police officers are trained to use their weapons in the right way and they should be held accountable if someone else can get hold of their guns. So if guns are only in their possession, it would be harder to get one. Police can be more responsible with weapons. If people cannot trust each other, their government or other countries, that is a much bigger problem and everybody owning guns does not solve it. That makes the fear justifiable at least. Guns don't make fear go away. For guns but restrictions more gun control laws would reduce gun deaths Guns were the leading cause of death by homicide (67.7% of all homicides) and by suicide (51.8% of all suicides) Countries with restrictive gun control laws have lower gun homicide and suicide rates than the United States The presence of a gun makes a conflict more likely to become violent Januar 2021 For guns Gun control laws infringe upon the right to self-defense and deny people a sense of safety. According to the National Rifle Association (NRA), guns are used for self-defense 2.5 million times a year. The police cannot protect everyone all of the time Mexico has some of the strictest gun control laws in the world and yet, in 2012, Mexico had 11,309-gun murders (9.97 gun homicides per 100,000 people) compared to the United States that had 9,146 gun homicide More gun control is not needed; education about guns and gun safety is needed to prevent accidental gun deaths