How to write a comment/an opinion piece
How to write a comment/an opinion piece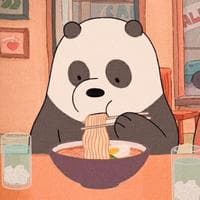 Hier sind Tipps, Formulierungshilfen & eine Anleitung, wie man ein comment/opinion piece schreibt. • structure • language • stressing your point • style
How to write a comment/opinion piece Structure 1. HEADLINE: CATCH YOUR READERS´ ATTENTION. MAKE A CLEAR STATEMENT, ASK A PROVOCATIVE QUESTION, PROMISE A SOLUTION TO A PROBLEM. 2. FIRST PARAGRAPH: KEEP IT SHORT. STATE YOUR TOPIC AND OPINION CLEARLY. KEEP READERS INTERESTED. 3. SUPPORTING PARAGRAPH: USE STATISTICS, OTHER FACTS OR QUOTES TO BACK UP YOUR MAIN STATEMENT. 4. CONCLUSION: RESTATE YOUR OPINION. SUGGEST A SOLUTION, OR CALL FOR ACTION. Language IN A COMMENT/AN OPINION PIECE, YOU OFTEN NEED THE SIMPLE PRESENT TO MAKE GENERAL STATEMENTS. YOU USE SIMPLE PRESENT OR SIMPLE PAST TO SUPPORT YOUR ARGUMENTS WITH EXAMPLES FROM YOUR PERSONAL EXPERIENCE, FOR HISTORY, RESEARCH, ETC. Stressing your point WHEN YOU WRITE A COMMENT/AN OPINION PIECE, YOU CAN USE MODALS (AND THEIR SUBSTITUTES) TO SAY CLEARLY WHAT YOU THINK IS RIGHT (SHOULD, SHOULDN'T, OUGHT TO, ...) ·EXPRESS MORE STRONGLY WHAT YOU THINK IS IMPORTANT AND NECESSARY (MUST, MUSTN'T, HAVE TO, ...) Style use personal pronouns 1 → SHOWS HOW STRONGLY YOU FEEL YOU→ SHOWS READERS YOU ARE SPEAKING TO THEM WE SUGGEST THAT YOU HAVE SOMETHING IN COMMON WITH YOUR READERS Tell anecdotes about your experience ANECDOTES ARE SHORT STORIES ABOUT REAL EVENTS. WRITERS USE THEM TO GET CLOSER TO THEIR READERS →FAMILY MEMBERS, FRIENDS, ... include statistics, historical facts and quotes STATISTICS SUGGEST THAT YOUR ARGUMENTS ARE BASED ON FACTS. DRAMATIC OR UNEXPECTED STATISTICS HELP YOU...
Mit uns zu mehr Spaß am Lernen
Lerne mit über 620.000 Lerninhalten von den besten Schüler:innen!
Vernetze dich mit anderen Schüler:innen und helft euch gegenseitig!
Bekomme bessere Noten ohne großen Aufwand!
Alternativer Bildtext:
TO CATCH YOUR READERS' ATTENTION OR TO UNDERLINE IMPORTANT POINTS. EXAMPLES FROM HISTORY ALSO SUGGEST THAT YOUR ARGUMENTS ARE FACTUAL. → USE WELL-KNOWN FACTS use expressive language NONEXISTENT, DROPPED, OVERSHADOWED, FORGOTTEN, IRRELEVANT, BIG, GREAT, EXTREMELY, QUITE, FAIRLY, SOMEWHAT, A LOT, A BIT, (NOT) REALLY, (NOT) VERY, (NOT) PARTICULARLY Use rhetorical questions RHETORICAL QUESTIONS DON´T EXPECT ANSWERS. THEY'RE OFTEN REALLY STATEMENTS.