how to write a summary/outline, analysis and comment
Melde dich an, um das Know freizuschalten. Es ist kostenlos!
1.) Introductory sentence title text type author Writing a Summary publication date and place main topic The (type of text) (title) written by (author) and published in (source and date deals with (topic) 2.) Main Part Outline Work out the main features. structure or general principles Language simple present indirect speech write in your own words (don't qoute) linking words, adjectives no short forms most important facts short and objective The author introduces the text.... He continues by... From the author point of view..... In the following paragraph..... Finally/ to sum up..... Outline vs. Summarize Summarize Give a concise account of the main points Sum up most relevant aspects of the text, be factual and precise Analysis of non-fictional text 1.) Introductory sentence (is not the same one you are supposed to use in summary writing!) text type. text form communicative goal writing strategies used to achieve this particular communicative goal It often makes sence to write the introductory sentence after you have analysed a text 2.) In the main part you are expected to analyse the following writing: rhetorical and stylistic devices enurmation, metapher etc. choice of words, style and tone structual elements and different types of text structures Explain which effects these writing strategies have on the readership of a text and how exactly they support the communicative goal of the author do not forget to include quotes and text references to rerify your findings How to write a comment In a comment you state your own opinion on a specific...
Nichts passendes dabei? Erkunde andere Fachbereiche.
Knowunity ist die #1 unter den Bildungs-Apps in fünf europäischen Ländern
Knowunity wurde bei Apple als "Featured Story" ausgezeichnet und hat die App-Store-Charts in der Kategorie Bildung in Deutschland, Italien, Polen, der Schweiz und dem Vereinigten Königreich regelmäßig angeführt. Werde noch heute Mitglied bei Knowunity und hilf Millionen von Schüler:innen auf der ganzen Welt.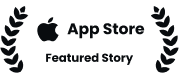 Immer noch nicht überzeugt? Schau dir an, was andere Schüler:innen sagen...
Ich liebe diese App so sehr, ich benutze sie auch täglich. Ich empfehle Knowunity jedem!! Ich bin damit von einer 4 auf eine 1 gekommen :D
Die App ist sehr einfach und gut gestaltet. Bis jetzt habe ich immer alles gefunden, was ich gesucht habe :D
Ich liebe diese App ❤️, ich benutze sie eigentlich immer, wenn ich lerne.
Alternativer Bildtext:
topic or statement/quote 1.) In the introduction you should: refer to topical events and/or text about the topic at hand include general facts and topical / interesting information pose a question which answer in your conclusion you 2.) present pros and cons of an issue and try to refute the arguments which do not support your opinion there are two basic structures +/- - / + 3.) point out, why certain arguments supporting your opinion outweigh other arguments and present future developments