Melde dich an, um das Know freizuschalten. Es ist kostenlos!
folk music sessions taking place in many pubs U2 (band) George Bernand. (Fraditional music) Scene authors Samuel Beckett Gaelic Football Catholic minority growing demands for equal rights · religious & political dimension. kish culture huding 1968-1998 vident political conflicts in Northern Ireland Football Catholic republicans Fraditional Sports The Troubles rugby (international sports Protestant Unionists wished to remain part of the UK. unwavering Support Sports 1998 Friday Agreement • advocated a unification with the Republican of Ireland tans Ireland unnecessary force used by British army. 3.600 people killed Terrorist attacks by the Irish Republican Army & Unionist paramilitary groups Singing songs Like The fields of Athenry' Capital of the Republic of Ireland The Great Famine 1 million people died (1845-1852) poor harvest. population 1 million Dublin 1 million people emigrated fall of the population by almost a quarter. at the mouth of the river Liffey. The Republic of Ireland & Northern Ireland. "Celtic. Tiger" European headquarters of many global companies.. Google, Amazon & Microsoft attracted by low corporate taxes To: England & US Ireland was part of the United. Kingdom (1801-1822) 1922: Britain agreed to grant Ireland a status similar to largely independent colonies like Canada Northern Ireland protested and remained Part of the UK Who? drug addicts. Criminal. expelled by paramilitary groups Lost generation -> not included into peace process .no stake in society. conservative (great resentment. + against charging world) unemployed. not well-educated naive (easily led, pathetic) no role models . Masked Protestants imagery /content. UNFLAGGING HATRED Catholic · Nationalist views & values depends on artist. /location. | Some 250 by Sands P CARDIE, REVOLUTIONARE ERA VOLUNT Little consequences (rarely hurt, no convictions or short sentences). hard to leave ghettos defidt kish Symbols sectarian themes Show Irish culture refer to incidents Consequences? recent...
Nichts passendes dabei? Erkunde andere Fachbereiche.
Knowunity ist die #1 unter den Bildungs-Apps in fünf europäischen Ländern
Knowunity wurde bei Apple als "Featured Story" ausgezeichnet und hat die App-Store-Charts in der Kategorie Bildung in Deutschland, Italien, Polen, der Schweiz und dem Vereinigten Königreich regelmäßig angeführt. Werde noch heute Mitglied bei Knowunity und hilf Millionen von Schüler:innen auf der ganzen Welt.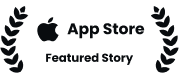 Immer noch nicht überzeugt? Schau dir an, was andere Schüler:innen sagen...
Ich liebe diese App so sehr, ich benutze sie auch täglich. Ich empfehle Knowunity jedem!! Ich bin damit von einer 4 auf eine 1 gekommen :D
Die App ist sehr einfach und gut gestaltet. Bis jetzt habe ich immer alles gefunden, was ich gesucht habe :D
Ich liebe diese App ❤️, ich benutze sie eigentlich immer, wenn ich lerne.
Alternativer Bildtext:
transformation: Loyalists · just promote peace historical traditional •do not contain. references guarded figures + Weapons -> intimidating : British Symbols & colors. Why? . Want to be part of UK but for some that's. just an excuse fed Catholics are taking over unreflected political perspective →" tradition" taken over from parents defiance in the face of shrinking numbers of Protestants feel not represented by political parties recreational rioting people get hurt (police). economic consequences. e.g. for tourism. undermine goals of respectable. unionist might lead to radicalization on the other side many controversial pieces removed replaced by ones promoting peace content overpainted but ↳ Still controversial parts framed alongside picture of improved Belfast is marred. Segregation within communities murals definition large pieces of art- often on walls or on buildings illustrate conflict or contain political themes. Some of the most important public images of our time. Some give tribute to important people. Mandela, Che Guevara) historical background: . first appeared in early 20th century. (Loyalists) : explosion in 70s180s. additional information: Some by artists or commissioned by political paramilitary groups have become an important tourist attraction 2000 murals in N.1. L> 7000 in Belfast : notable group: Bogside Artists. (Gallery) THE TROUBLES Background: In 1963, the prime minister of Northern Ireland, Viscount. Brooke borough, stepped down after 20 years in office. The Catholic minority had been politically marginalised - product of Northern Ireland's two-thirds Protestant majority, but was exacerbated by the drawing of local government electoral boundaries to favour unionist candidates, even in predominantly Catholic areas like Derry. the right to vote in local government elections was restricted to ratepayers (favouring Protestants) with those holding or renting properties, in more than one ward recieving more than one vole (maximum of six) unequal allocation of council houses to Protestant families. Catholic areas received less government investment discrimination in daily life, and the refusal of Catholic political reprensentatives in parliament to recognise partition only increased the community's sense of alienation Post-war Britain's new Labour government had introduced the Welfare State to the north, and it was implemented with few, if any, concessions to old sectarian divisions. L> Catholic children in the 1950s could reap the benefits of further and higher education for the first time anti-partition forces had been neutralised and the unionists were firmly in control The Troubles begin:. Viscount Brookeborough was replaced by a former army officer, Terence O'Neill, after adressing the worsening, economic malaise L> O'Neill immediatly introduced a variety of bold measures to improve the economy →> Troubles had begun. a series of radikal moves represented a serious threat to many unionists, since the Republic's constitution still laid claim to the whole island of Ireland. O'Neill's policies provoked outspoken attacks from within unionism.. With Catholic hopes raised on one side and unionist fears on the other, the situation quickly threatened to boil over. - vidence erupted in 1966. Rioting and disorder was followed in May and June by the murders of two Catholics and a Protestant by a loyalist terror group called the Ulster Volunteer Force -> UVF was immedially banned Civil Rights: Many. Catholics were impatient with the pace of reform and remained unconvinced of the prime minister's sincerity. -> Northern Ireland Civil Rights Association (Wicra) in 1967 Nicra. called for the end of Seven injustices, ranging from council house allocations to the weighted voting system. Peaceful civil rights marches turned into vident ones in October 1968 reforms were announced by the Northern Ireland government, including the fairer allocation of council houses and an ombudsman for complaints Ls the reforms failed to deliver one-man-one-vote and the repeal of the repressive Special Powers. Act Civil rights marches continued, first organised by a group called People's Democracy and later by Micra •RUC response was heavy-handed O'Neill gambled everything on a general election, to try and win a mandate for change from the public. -> failed O'Neill resigned in April 1969 The Provisional IRA:. -> O'Neill's replacement continued the reforms Paramilitary groups • had now begun to operate on both sides of the secterian divide, while civil rights marches became increasingly prone to confrontation. Civil unrest in Belfast became a three-day explosion of nationalist rioting in Derry government of Northern Ireland was fast loosing its grip on security TRA demanded the unification of Ireland in defiance of Britain and was prepared to use vidence to achieve it - the British government intervened to force the расе of reform The declaration sought to placate both communities by stating its support for equality and freedom from discrimination, while reasserting that Northern Ireland would remain part of . the UK as long as that was the will of the majority of its people reforms: setting up a variety of bodies to allocate council housing, investigate the recent cycle of vidence and reviewing policing. Loyalists responded with more civil unrest & vidence. Attacks on Catholic areas escalated, and many homes were burned the British army tried to control the PIRA. • only served to drive more recruits into the ranks of the paramilitaries Dired Rule: In March 1971, Chichester - Clark resigned and was replaced by Brian Faulkner Unrest in the province had achieved a new level, prompting the new prime minister to reintroduce, internment. (detention of suspects without trial) on 9 August 1971 Policing the province was fast, becoming an impossible task, and as a result the British Army had adopted increasingly agressive polocies on the ground The events surrounding Bloody Sunday remain the subject of intense controversy. But as a result of the killings, new recruits swelled the ranks of the IRA and yet more British troops were deployed to the province to try and contain the ever-rising tidle of vidence The British government decided to act, remaing control of security from the government of Northern Ireland, and appointing a secretary of state for the province. Power-sharing. Amid outpourings of unionist anger following the end of government at Starmant the province descended into an abyss of secterian bloodshed Bloody Friday the simultaneous detonation of more than 20 PIRA bombs in Belfast 1 new political initiative new Northern Ireland assembly, elected by proportional representation, and a government for the region in which Protestants and Catholics would share power. L₂ proposed the creation of a council of Ireland that would give the Republic a role in Northern Ireland's affairs. elections in 1873 produced a majority of pro-power sharing representatives Sunningdale Agreement -> raised the possibility that the Republic could gain decision-making powers in Northern Ireland Within two weeks the shutdown had become total, with roadblocks, power-outages and a near complete cessation of industry. The British government seemed unwilling to engage in this new and potentially crippling confrontation (-> after anti-Sunningdale- agreement unionist candidates won the election) direct rule was seintroduced (lasts for another 25 years) Hunger Strikes:.. Over the next decade, a variety of peace initiatives were suggested, tested and ultimately defeated New security policies were also introduced. These included increasing the size of the RUC and UDR while shrinking the army presence, thereby placing emphasis on the people of Northern Ireland policing themselves. 1976 the special category status for paramilitary prisoners was removed L> protests (blanket protest, dicty protest). L> hunger strike in 1980 - called of when the prisoners mistakenly believed, they had been granted concessions -> L> 1981 second hunger strike -> called of in October, after 10 prisoners died As a result of the strikes, a new strain of bitterness hod entered the turmail of Northern Ireland politics. But at the same time, Sands' by-election had shown the potential power of political engagement The Anglo-Irish Agreement: Relations between the Republic of Ireland and Britain had reached a new low during the hunger strikes The rising political effectiveness of Sinn Fein and the danger of interminable vidence if the issue of Northern Ireland remained unresolved. Led Thatcher and her Irish counterpart Garret. Fitz Gerald. to reach an agreement ↳ The Anglo-Irish Agreement, signed in November 1985, confirmed that. Northern Ireland would remain independent of the Republic as long as that was the will of the majority in the north. gave - the Republic a say in the running of the province, for the first time, with the setting up of the Intergovernmental Conference to discuss security and political issues L₂ power could not be devolved back to Northern Ireland unless it enshrined the principles of power sharing دا L> nationalists welcomed the development and unionists saw it as a step towards abandoning the province to a united keland. By 1987, unionists had facitly conceded that their campaign to derail the agreement had failed, and once again began to cooperate with government minister. The vidence of Northern Ireland's paramilitary groups still had more than a decade to run and the sectarian divide remained as wide as it had ever been. But the agreement constituted an important staging past on the road to the 1998 Good Friday. Agreement, and the eventual cessation of the cycle of internecine murder and reprisals in the province YCV - Irish Civic organisation founded in Belfast. (1812) ↳s for young people between 18-25 -> not political in the beginning, but joined by unionists. during Troubles attacks against Catholics PAF ANALYZING MURALS used by Loyalists ↳ claim responsibility for attacks during. Troubles (claim killings of 41 Catholics) first in 1974 -> Fenian Ulster - traditional Irish provinces in the north high percentage of Protestants را orange order - international Protestant fraternal order, founded by Ulster Protestant 1795 . (name - tribute to King William of Orange) • goal: to defend civil & religious liberties members of secret political organization fighting for independent Ireland. shamrock-national emblem, St. Patrick's illustration of Trinity Red Hand of Ulster- unionist paramilitary group. - declared ilegal. after. (only) one year. in 1973 : red - blood of enemy, denotes the province of Ulster, mostly right hand. BELFAST PEACE WALL description. 30 ft tall, stretches about 100s yds . Separates Loyalist and Catholic ghettos Bombay St.- Protestant Cupar Way mixture of concrete, metal and wire mesh 50 years old - not easy to remove -no cracks newer barriers look like mini gardens -decorations expanded over the years first. make-shift barriers. Leationization: people feel safer-would move remaal would not happen easily. gives confort grand as long as peace lines are kept up ..removing wouldn't help - only make things worse not really peaceful - stones are thrown emotional band. feeling of security 4₂ remaal:. tension not high enough to make a wall necessary people have to meet & mix to create a new society . Symbol of division & hatred → reminder reinforces us vs. them mentality. . no active military groups (-aggression) Originally to keep away armed gunman not · Stone throwing teens. Spasm of vidence: Current situation. attacks (eg. hijacked bus, thrown stones) La lot of vidence. RECENT DEVELOPMENTS protests injuries (many police officers hud). Ls mostly unionists. tense situation - causes anxiety + reminds people of the Troubles more separation between N.1. + rest of UK 13) many young riders las young as reactions by Prime Minister are caused Things stopped changing: current situation: journalist died in. attack - unexpected echo of Troubles high unemployment rate ( 3 of Derry citizens live in poverty) linked to vidence the New IRA. Paramilitary-related incidents on more regular basis • united Ireland:. . Current situation. demographics: Protestants from 65%. to 48% Catholics from 35% to 45% Lunionists less dominant reasons: Brexit: unionist feel seperated (feel betrayed and left behind) funeral of high rank IRA member. -> no. prosecution of Caid-regulation violations. L> unionists demanded resignation of police chief ↳also. Sinn Fein members attended reasons:. bad economic situation in Londonderry little growth. compared to rest UK) ideas/promises of G.F. agreement not realized no answers to open questions budget cuttings especially on social services Splinter of IRA. brake away groups new information 5₂ => massive change Unionist party won = 1,200 more votes than Sinn Fein Ireland EU's star performer, progressive a gay taoiseach (Prime minister), relaxed abortion laws. VOCABULARY MURALS muralist murals are/ are intended / meant to / represent / depict / contain.. . Works of art a form of political expression political statements references to past events references to the Troubles ideological. political wall art heritage historical evidence boost to peace process show gunmen crests, coat of arms, badges balaclavas assist in the process of reconciliation. encourage social cohesion . commissioned by political or paramilitary groups 1. drawn by amateurs. celebrate. pay tribute commemorate announce. honour glorify restore pride grieve, mourn reproach. Preserved transformed maintained replaced fall victim to commodified Parties Anglo-Irish Relations (until 1921) For centuries, the Anglo-Irish relations have been difficult due to religios, cultural and economic reasons. In 1536 the English King Henry VII tried to impose. Reformation on Catholic Ireland (origin of the religious conflict) "Ulster Plantation" (1602): Protestant English settlers were given land in the northern parts of Ireland (origin of the Northern Irish conflict) Conflict between colonizers and native Irish people, who had a different language & culture Protestant Landowners constituted a new. upper. class, whereas most Catholics were financially underprivileged Penal laws discriminated against Catholics (until 1829). The victory of the Protestant. William of Orange at the Battle of Boyne (1690) is. still commemorated as a symbol of Protestant supremacy Growing Irish nationalism in the second half of the 19th century. The Troubles (1968-1998) Catholic civil rights protests were met by vident. Protestant resistance so that British troops had to be sent to Ireland in order to restore law and order (1968169) "Bloody Sunday" (1972). The shooting of 13. unamed protesters in Londonderry by British soldiers marked the beginning of three decades of bambing and. assassinations. The civil war period until 1998 was marked by. the Suspension of the Northern Irish government and "dired rule" from Westminster attempted assassination of the Prime Ministers Margaret Thatcher and John Major assassination of more than 3000 people On the Catholic Side, the paramilitary terrorist organization of the Irish Republican Army (TRA) and its political acm Sinn Féin (meaning "we ourselves" or "ourselves alone) fought for a united Ireland Easter Rising (1916): Irish revolt against the British rule was defeated Partition of Ireland after the Irish War of Independence (1919-1921): Catholic kish Free State, later to become the Republic of Ireland predominantly Protestant Northern Ireland (Ulster), which continues to belong to Great Britain Protestants rallied behind the conservative Ulster Unionist Party, the militant Ulster Defence Association and the religious. Orange Order In the Belfast Agreement (1998) all parties involved agreed to the establishment of a devolved government in Northern Ireland dividing power among the formerly hostile parties disarmament Militant organizations. Repeated outbreaks of vidence, mistrust and late disarmament of the IRA. postponed the common devolved government until 2007. Today, the Situation in Northern Ireland seems to be rather quiet and peaceful. Religious organizations Protestants • Ulster Unionist Party, conservative, 1921-72 in power, favours complete union with Britain Democratic Unionist Party (leader: lan Paisley), extreme right wing;. aim: union with Westminster, but with local law-making. And. administrative powers Ulster Defence Association (UDA), a paramilitary group;. aim to counter. IRA Orange Order, a group of leading Ulster Protestants with the aim of perpetuating Protestant domination Catholics Sinn Fein, political wing of the IRA; aim: a united Ireland SDLP (Social Democratic and Labour Party), moderate; aim: a united. Ireland • Provisional Irish Republican Army (TRA); aim: a united Ireland;. favours military action to destroy. Ulster, terrorist activities Irish National Foresters.