Melde dich an, um das Know freizuschalten. Es ist kostenlos!
E1/E2 II Zeynep VOICES OF AFRICA - NIGERIA Part A: Reading and writing Q1.2 Name: 3rd Exam 14th April, 2021 Text: 'Shameful' Nigeria: A country that doesn't care about inequality (Source: Emmanuel Akinwotu and Sam Olukoya, The Guardian online, 18 July, 2017) Tasks: 1. Outline the authors' arguments that Nigeria can be called a country of inequality. (Comprehension - 12 points) 2. Analyze the function of the article as well as the authors' line of argumentation. Focus on the type of article, language and style. (Analysis - 16 points) working in Niferia reconemy 3. Comment on Matthew Page's statement: "Income inequality is one of Nigeria's most serious but least talked about challenges" (1. 8). Refer to your background knowledge as well as the texts and topics dealt with in class. (Evaluation: comment - 14 points) Part B: Mediation Text: Nigeria: Start-up Nation (Source: Die ZEIT Nr. 38/2018) Task: informal Your pen friend Sam / Cynthia from England has chosen a social science course with the topic "globalization", particularly with regard to the opportunities in and potential of Nigeria te In his/her last email he/she asked you for some help. Based on Katja Scherer's text write an email to him/her in which you outline why Lontent increased investment in Nigeria would be beneficial to both Nigeria and Germany. Part A: Reading and writing main info Shameful' Nigeria: a country that doesn't care about inequality " lead" Despite years of...
Nichts passendes dabei? Erkunde andere Fachbereiche.
Knowunity ist die #1 unter den Bildungs-Apps in fünf europäischen Ländern
Knowunity wurde bei Apple als "Featured Story" ausgezeichnet und hat die App-Store-Charts in der Kategorie Bildung in Deutschland, Italien, Polen, der Schweiz und dem Vereinigten Königreich regelmäßig angeführt. Werde noch heute Mitglied bei Knowunity und hilf Millionen von Schüler:innen auf der ganzen Welt.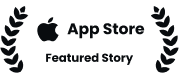 Immer noch nicht überzeugt? Schau dir an, was andere Schüler:innen sagen...
Ich liebe diese App so sehr, ich benutze sie auch täglich. Ich empfehle Knowunity jedem!! Ich bin damit von einer 4 auf eine 1 gekommen :D
Die App ist sehr einfach und gut gestaltet. Bis jetzt habe ich immer alles gefunden, was ich gesucht habe :D
Ich liebe diese App ❤️, ich benutze sie eigentlich immer, wenn ich lerne.
Alternativer Bildtext:
growth, Nigeria has also seen a huge increase in the number of people living in poverty. A new report condemns its failure to tackle this inequality, amid introductory warnings that it could lead to civil unrest. paragraph Statishe pack 5 At least 86 million people live in extreme poverty in Nigeria. The country's richest man, Aliko Dangote, is said to earn 8,000 times more each day than a poor compatriot would information spend on their basic needs in a year. Comparison poor ch op the main figures facis Obspective but regvel of derogative toney listing 304 Low kick Statistic "Income inequality is one of Nigeria's most serious but least talked about challenges," says dute Matthew Page, formerly the US intelligence community's leading expert on Africa's figu 10 biggest economy. "It is this disparity between rich and poor, more than poverty itself, that generates anti-government sentiment and could fuel civil unrest down the road." timing Page's analysis is backed up by a new global index, produced by Oxfam and Development Finance International, which puts Nigeria's outright last in a list of 152 countries ranked By their "commitment to reducing inequality". Nigeria's social spending (on health, 15 education and social protection) is, according to the report, "shamefully low" and "reflected in very poor social outcomes for its citizens." quate back The billionaire Dangote - also Africa's richest man - is a 60-year-old Nigerian cemento tycoon and philanthropist. His main residence in Lagos is on Banana Island, the country's transhion most expensive residential estate and hub for the super-rich. P 20 "People always assume that everyone who works on Banana Island earns a lot of money - but it's not true," says David Chi, who has worked among the millionaires and billionaires of this exclusive man-made island (built in the shape of a banana) since 2006. "The rich do not pay you well but they make you work endlessly," he says. "I once worked with a rich man where, after I'd finished my work, the family would call me back at one or 2am to 25 come and serve the boss. Yet at the end of the month, they would not pay me. I had to leave because I was owed my salary for several months." quotes of betroffene peopei back- obi ground Obr-resides in a part of this gated community where workers are not allowed to stay with informab their families. "While the rich stay in their mansions, those who work for them will be properly given a very small space in the boys' quarters - sometimes two or three workers are made 30 to share a small room. [...] "Sometimes you are scared by the level of wealth here," Anago [a 32-year-old chef who cooks for a rich clientele on social events] says. "Inequality has an impact on my life. I am working hard just to survive, whereas the rich have everything. They can afford to go to hospitals abroad, while many poor people remain at home with ill-health until the situation. 35 gets out of hand. When you don't have money to even feed, you can't think of your health - you only think of how to feed the stomach." wate Phones писмеел Nigeria has now slipped into its longest recession for more than 25 years, and is grappling Bess another with one of the worst humanitarian crises in the world - heightened by Boko Haram's probler violent insurgency. More than 4.7 million people are facing food insecurity in the region расн 40 According to the UN, while 49% of young people are either unemployed or under- employed in insufficient or part-time work. Yet according to Nonso Obikili; a Nigerian-based economist, public debate about participate inequality has depressed in recent years. "In times of economic growth under the last of governed government, there was more of a focus on 'inclusive growth' - but even then, nothing Vstupemes 45 significant was done to address it. most impo rond "Now there is a recession, the focus of the country is on returning to growth," he says. "The current government has improved the situation in terms of corruption, but the no effect changes have not been systemic - and that is a problem." [...] (649 words) Source: Emmanuel Akinwotu and Sam Olukoya, The Guardian online, 18 July 2017 D Annotations: 3 amid - in the middle of 6 compatriot-somebody who comes from the same country 10 disparity difference 18 tycoon- very successful, powerful and rich businessperson philanthropist-person who gives money to charity and people who need help 27 gated community - a group of houses surrounded by fences or walls that can only be entered by the people who live there 37 to grapple with-to try to deal with 48 systemic-affecting the whole of something, not just a part Broadsheet (Peatwe formed way of writings stong forms. • Credible preliable comprehensive facts statistics quores Sources • Compler sentence structive long sent. m Zeynep Part B: Mediation - Nigeria: Start-up Nation Gründerzeitstimmung in Nigeria: Sie lockt ausländische Investoren an. Doch Hoffnung allein ist kein Geschäftsmodell. Von Katja Scherer Name: Vom obersten Stockwerk eines Hochhauses wirkt selbst der Moloch Lagos schön, zumindest fast. Während sich die Autofahrer unten durch die verstopften Straßen zwängen, weht hier oben ein sanfter Wind die Schwüle des Tages davon. Auf der mit Kunstrasen begrünten Dachterrasse des Start-ups Andela hat der Feierabend begonnen. Das junge Unternehmen stellt Programmier- teams zusammen, die für Konzerne auf der ganzen Welt arbeiten. Zu den Kunden gehören der amerikanische Softwareentwickler GitHub, das Kreditkartenunternehmen Mastercard oder US- Medienkonzern Viacom. Hier oben geht es jetzt entspannt zu. Einige Mitarbeiter vergnügen sich mit Videospielen, andere sitzen rum und trinken Bier. Nadayar Enegesi, Mitbegründer von Andela, schaut zufrieden und sagt: "Fast wie im Silicon Valley, nicht wahr?" Die Tech-Welt hat Nigeria erreicht, und auch sonst geht es in Afrikas bevölkerungsreichstem Land wirtschaftlich aufwärts. Nach Jahren des Aufschwungs lag das Wachstum im vergangenen Jahr immerhin bei fast einem Prozent. Das weckt das Interesse ausländischer Investoren aus aller Welt, auch aus Deutschland. Erst vorvergangene Woche reiste Bundeskanzlerin Angela Merkel drei Tage durch West- afrika, traf Staatsoberhäupter und Unternehmer, auch in der nigerianischen Hauptstadt Abuja. Mit dabei war eine hochkarätig besetzte Wirtschaftsdelegation: der Siemens-Chef Joe Kaeser und viele Mittelständler aus der Energie-, Infrastruktur- und Lebensmittelbranche. Die Kanzlerin nutzte fernab der Heimat die Gelegenheit für einen Appell: Deutsche Unternehmen sollten mehr Vertrauen in afrikanische Länder haben und sich trauen, mehr auf dem Kontinent zu investieren. Vor allem Nigeria bietet dafür gigantische Chancen. Rund 186 Millionen Menschen leben in dem westafrikanischen Land, jeder zweite davon ist jünger als 30 Jahre. Eine Menge potenzieller Arbeitskräfte also. Oder wie Merkel es formulierte: ,,Ich habe gesehen, dass es eine Jugend gibt, die fordernd ist, die möchte, dass sie eine Zukunft im eigenen Land hat." (bien Keine Frage: Dass die Kanzlerin ausgerechnet jetzt den vergessenen Kontinent als Ort der Chancen entdeckt, hat auch mit der deutschen Innenpolitik zu tun. Neben den wirtschaftlichen Beziehungen stand ein weiteres Thema auf der Agenda ihrer Reise: die Migration und Bekämpfung von Fluchtursachen. Denn für die meisten Nigerianer sind Orte wie die Dachterrasse des Start-ups Andela ebenso unerreichbar wie das kalifornische Palo Alto. Die Schulbildung vieler ist mangelhaft, die Arbeitslosigkeit hoch. Dazu kommen brutale Landkonflikte und der Terror der islamistischen Boko Haram. Die Flucht ist für immer mehr Menschen der letzte Ausweg: Knapp 40.000 Nigerianer haben im vergangenen Jahr in der EU Asyl beantragt - fast viermal so viele wie noch 2013. In Deutschland machen sie nach Angaben des Bundesamts für Migration und Flüchtlingen inzwischen knapp 6,5 Prozent der Asylbewerber aus. Das will der Mitbegründer von Andela, Nadayar Enegesi, ändern. Er glaubt, dass es derzeit keinen besseren Ort gibt, um Unternehmer zu werden, als Lagos, Nigerias größte Stadt. ,,Die jungen Menschen hier sind hungrig auf Erfolg", sagt er. Der 27-jährige trägt ein weißes T-Shirt, das über seinen durchtrainierten Oberarmen spannt. Seinem Englisch ist anzuhören, dass er mehrere Jahre in Kanada studiert hat. Im Frühjahr 2014 hat Enegesi mit fünf Kollegen sein Unternehmen gegründet; inzwischen beschäftigen sie rund 1000 Programmierer. Bis 2024 soll es eine Million werden. ,,Wir wollen jedem, der smart ist, eine Chance geben - egal aus welchen Verhältnissen er kommt." 3 1. Klausur-Nigeria Vorgaben für die Bewertung der Schülerleistungen Klausurteil A 4 Q1.2 E1/E2 a) inhaltliche Leistung (maximal 42 Punkte) Aufgabe 1 (Comprehension) Der Prüfling... 1 benennt Beispiele der sozialen und finanziellen Ungleichheit Nigerias (e.g. number of people in poverty, income inequality, Nigeria's longest recession, food insecurity) 3 2 weist auf die soziale Ungleichheit zwischen Arm und Reich in der Bevölkerung hin (e.g. disparity between rich and poor, rich people don't pay poor people [well], bad working conditions, poor people have to work hard while rich people have everything) erfüllt ein weiteres aufgabenbezogenes Kriterium (2) Gesamt nennt mögliche Ursachen und Konsequenzen der vorherrschenden Ungleichheit (e.g. could lead to civil unrest, most serious but less talked about challenges, anti- government sentiment, lack of social spending health, education etc., food insecurity, unemployment Aufgabe 2 (Analysis) Der Prüfling... Name: ● Zeynep 1 analysiert den Aufbau und die Struktur des Artikels, z. B. • headline: "Shameful", introducing the main topic, critical, accusing Nigeria V . feature/comment: authors comment on Nigeria's inequality + give necessary background information to understand the topic + seriousness of situation lead: (11. 5ff.) introducing the topic, important background information (11. 13f) statistics, social analysis; (II. 17-21) rich people living on Banana Island, (11. 21-24) bad working conditions of "poor" people working for rich people, (II. 37-end) Nigeria's recession, future and necessary changes 2 verweist auf den Einsatz von Experten und Statistiken als Nachweis / Beleg der getätigten Äußerungen: (II. 12ff.) Matthew Page's analysis → expert on Africa's economy, Oxfam and Development Finance International index; provides numbers and statistics: (11. 5-7) 86 million people, 8,000 time more; (11. 34ff.) more than 4.7 million people facing food insecurity; 49% people are unemployed or under-employed. nennt sprachliche Gestaltungselemente und Strategien der Autoren, z.B. . tone: serious terminology choice of w.. register: formal, complete and complex sentènces, topic specific vocabulary · stylistic devices (u.a): enumerations: e.g. 1. 14f. on health, education and Comp social protection), contrasts: (e.g. II. 29ff. "I am working hard ... rich have everything; they can afford to go to hospitals..., poor people remain at home.") 4 analysiert den Argumentationsstil sowie die Intention der Autoren: . use of (background) information and statistics ● 5 erfüllt ein weiteres aufgabenbezogenes Kriterium (4) Gesamt use of direct quotations by people involved in the situation giving examples and ideas to imagine the situation ✓ openly criticizing Nigeria's rich and the government (headline: "Shameful", (11. 44f.) "but even then, nothing significant was done (...) maximal Punktzahl 4 4 4 12 5 3 maximal erreichte Punktzahl Punktzahl 5 3 لیا erreicht 16 4 4 12 3 5. 3 16 Aufgabe 3 (Evaluation: comment) Der Prüfling... 1 nimmt begründet Stellung zu den Äußerungen von Matthew Page (u.a): • increasing social and economic disparity () ● lack of motivation to change things of government ( rich people don't want to lose their money 2 kommentiert / begründet die Ausführungen des Artikels unter Verwendung von Hintergrundwissen (u.a.): ● 3 bezieht sich auf weitere "Challenges in present-day Nigeria" (z. B.): ● ● overpopulation two sides of Lagos: poor and rich ✓ many people leaving the country to escape from terror and poverty → refugees going to Europe to start a new life ● Environmental challenges: Nigeria's oil industry, conflicts in the Niger Delta, environmental pollution → rebel groups in Niger Delta Economic challenges: price of oil has gone down by half since 2014, power outages in bigger cities, country's population is still growing country needs to invest more money in agriculture and young families Corruption and nepotism: widespread corruption in Nigeria as well as a culture of nepotism in influential economic and political positions Security challenges: Islamist terror group Boko Haram, big security challenge responsible for many people leaving the country as well as a lot of money Film indust Education: there are still many people (high percentage of women) in Nigeria who are not able to read or write; lack of education+ 7culd Labour digital divide between urban and rural areas 4 erfüllt ein weiteres aufgabenbezogenes Kriterium (4) Gesamt Somme Inhalt: b) Darstellungsleistung / sprachliche Leistung Kommunikative Textgestaltung Der Prüfling... 1 richtet seinen Text konsequent und explizit im Sinne der Aufgabenstellung auf die Intention und den Adressaten aus. 2 beachtet die Textsortenmerkmale der jeweils geforderten Zieltextformate. 3 erstellt einen sachgerecht strukturierten Text. 4 gestaltet seinen Text hinreichend ausführlich, aber ohne unnötige Wiederholungen und Umständlichkeiten 5 belegt seine Aussagen durch eine funktionale Verwendung von Verweisen und Zitaten. Gesamt maximal erreichbare Punktzahl 42 T 14 447 3 erreichte Punktzahl 21 2 3 maximal erreichte erreichbare Punktzahl Punktzahl 6 4 9 37 5 9 4 3 3 2 Ausdrucksvermögen / Verfügbarkeit sprachlicher Mittel Der Prüfling... 6 löst sich vom Wortlaut des Ausgangstextes und formuliert eigenständig. 7 verwendet funktional einen sachlich wie stilistisch angemessenen und differenzierten allgemeinen und thematischen Wortschatz. 8 verwendet funktional einen sachlich wie stilistisch angemessenen und differenzierten Funktions- und Interpretationswortschatz. 9 verwendet einen variablen und dem jeweiligen Zieltextformat angemessenen Satzbau. Gesamt 1 Sprachrichtigkeit Der Prüfling Klausurteil B-a) inhaltliche Leistung (maximal 18 Punkte) Aufgabe: Sprachmittlung Der Prüfling gibt die wesentlichen Inhalte im Sinne der Aufgabenstellung wieder. 1...benennt Nigerias positive Entwicklung im wirtschaftlichen und sozialen Bereich: wirtschaftlicher Aufschwung in den letzten Jahren, Interesse ausländischer Investoren, Nigerias Jugend → offen für Neues und sehr innovativ, viele Einwohner Nigerias haben. reits Auslandserfahrung, Aufschwung im IT-Bereich ...bezieht sich auf erste Annäherungen zwischen Nigeria und Deutschland: Bundeskanzlerin Merkel besuchte Westafrika, Treffen mit verschiedenen Staatsoberhäuptern 2245 10 Orthographie 11 Grammatik 12 Wortschatz Gesamt Summe sprachlichen Leistung Summe der inhaltlichen Leistung Klausurteil A: Summe gesamt (inhaltliche und sprachliche Leistung) 3 Verweist auf den gegenseitigen Nutzen von Austausch und vertiefter Kooperation: Deutsche Investoren (u.a. Siemens) interessieren sich für Nigeria, gegenseitiges Vertrauen muss bestärkt und gefördert werden b) Darstellungsleistung/sprachliche Leistung Kommunikative Textgestaltung richtet seinen Text konsequent auf die Intention und den/ die Adressaten im Sinne der Aufgabenstellung aus. 2 berücksichtigt den situativen Kontext. beachtet die Textsortenmerkmale des geforderten Zieltextformats. Giule:mry erstellt einen sachgerecht strukturierten Text. 5 gestaltet seinen Text hinreichend ausführlich, aber ohne unnötige Wiederholungen und Umständlichkeiten. Der Prüfling... maximal erreichte erreichbare Punktzahl Punktzahl 4 6 4 7 21 maximal erreichte erreichbare Punktzahl Punktzahl 4 8 9 21 63 42 105 5 3 6 17 18 3 7 54 37 91 erreichte maximal erreichbare Punktzahl Punktzahl 18 maximal erreichte erreichbare Punktzahl Punktzahl 9 8 Ausdrucksvermögen / Verfügbarkeit sprachlicher Mittel Der Prüfling... 6 löst sich vom Wortlaut des Ausgangstextes und formuliert eigenständig ggf. unter Verwendung von Kompensationsstrategien. 7 verwendet funktional einen sachlich wie stilistisch angemessenen und differenzierten allgemeinen und thematischen Wortschatz. 8 verwendet funktional einen sachlich wie stilistisch angemessenen und differenzierten Funktionswortschatz. 9 verwendet einen variablen und dem Zieltextformat angemessenen Satzbau. Sprachrichtigkeit Der Prüfling ... beachtet die Normen der sprachlichen Korrektheit im Sinne einer gelingenden Kommunikation. 10 Wortschatz 11 Grammatik 12 Orthographie Gesamt Klausurteil B Gesamtpunktzahl Note: 13 Punkle sehr gut al Gute 35.21 Arbeit, Zeynep! maximal erreichbare Punktzahl 9 maximal erreichbare Punktzahl 9 45 erreichte Punktzahl erreichte Punktzahl 42 1150 14/04./21 'Shameful Nigeria: zeynep Z D Exam NO 3 The newspaper article a country that doesn't care about inequality! I written by Emmanuel Akinworn and Sam Olukoya and published on July 2017 in The Guardian, deals with the social, economic and political issues of Nigeria. which could not get solved маката for years and consequently have an impact on the Nigerian Citizens. (today). r The authors mention the importance of this inequality and hame their first argument which is the huge gap between the wealthy people and the ones who live in impoverished homes under bad conditions. This gap spreads W grow bijjer even more when the rich people do not pay their poor workers hard for hours and do not take care of them properly as in providing comfor- table rooms. despite working Another problem or information to note is that this unemployment or undles employament cioncludes in food insecurity and health issues, either mentally or physically. having Another challenge the citizens have bad Z to face is "terrorism, especially by the radical organisation Boko Harann. The last et information stated by the authors is the lack of taking achon the government: of v R R S.O @ also First of all, the government does not spend they do not forget to give sources. ples f much of their budget on health, education. and social protection which results in o the citizens' suffering from the mentioned assum for inequality. They may promised to do something against these problems. but es nothing significant changed Tolle Summary! that Background information of peoped who play an important role in this topic appear: An example would be in line 31 where Anage is described about his age and job. from line 37 to 4 Akinwore and olukoya mention another problem or fact NOW has to be dealt in Nigeria which is the violent insurgency as also supported with station listinge a lot of arguments The last two paragraphs would be the last farligen a being chometry important information because it is about to date. of inequality, it is clear that Emmanuel the participation of the government which Hainwon sam derkoya listing a lot of arguments. * Emmanuel Akinwoth and Sama okuyara make the readership aware did not have any effect on their coun- ✓ bessen has not hald... yet bry. The authors have a frequent use of terminology & this resal; i.e. in line is the words "philantwo? pist " "humanitarian crises" (1.38). This. 1 Gute "Überleitury of the inequality in Wigeria. A specific aspects results in the reporters behaving professionally and having researched about line of argument, use of language and style are apparent. analysis of the analysis the ( The following aspects will also be a proof for this article being a "Broad- but aspect to un aspect to note about the style would be the only use. of long forms which is a sign of formality. ✓ The headline already gives the readers Furthermore, the authers use a lot of the maine information which is Wigeria long sentences. which consequently sheeta being a country of inequality. The first two paragraphs are the introductory paragraphs where the main information of the topic is summed up. The supporting makes the article is comple y complex.. mоrе W² As already mentioned, a lot of statistics and facts apper between the rich and the poor. Strata of society details follow after the lead: Up to line 36 Akinwore and Sam Olukoya use facts Staristics as well as, quotes, and, from affected people for instance 86 million people living in extreme poverty Nigeria (L.5), R After ✓ feature article A R There's a 1 in their G "/disparity " (1.10) These 365 Nigeria ranking (ast about their commiterer to reducing inequality (cf. (1.13), more than 4.7 million people facing food in security (tf. (.39) 49% of young people bling "either unemployed or underemployed I. I (11.40) which is an information crated by the UN. W mentioning This mentions of facts where sources are also giver makes the authors' article more credible and reliable. In additio to the reliability morations than the half of the article include guores like in lines 8, 15 and 16, 20 to 26 anot sen on by people who are either affected by the inequality or experts who whold outherly for instance Mattew Page, "formerly the US intelligence commununity's leading expert on Africa's biggest economy"! (11-9) or Wonso Obikili; a Nigerian-based economist (cf. (412). R/W² Regarding the register, it is clear that when talking about poverty, the choice of words G Ziherweise 8000 times less than what Hiko Dangote spends within a day. and By using glot of facts and quotes, empha- pooraa the Rising between the rich and the дар by using a negative choice of words Akinwoth and Olukoya succeed in making the readers have a derogative perspective vielleicht etwas about the situation in Nigeria despite only describing it. instead of ? zu nejahu G zeynep & other Social problems are negative. An example for this would of the country. The second one the appearances of the words poverty (cf. 6. ¹2), "Failure" ((. 2) and 'ill-health" ((.34) would be the film industry, also With this register the authors intend to known as "Nollywood". By making ✓ outline the negative consequences of inequalis dramas or movies several times a week or for the perian citizens. A stylistic device to also even a day, the industry succeedsin gaining $90 million dollars per year. entweder als aspects Zitat markieren highlight to the poverty is the comparison eigene Worke in the second paragraph, where a podr + compatrial would spend on their basic needs These however don't alter the fact that the income is not enough for the overpopulated country. لها (3) Foton it lot of people all over. the world are aware of the slow developement economical and issues in Nigeria i the people living there Since the colonization by the British have to deal with But there are some" other aspects that may change the situation, Now it is collogiel? if "income inequality is one of Nigeria's most serious but least talked about challanges, M.P. says / argues. teric isc pe pucter for being a c cmited country which has aber There are two industries the 27 fermes we Nigerian population and government tys on: The oil industry inclustry that is the the most income ✓ Z S6 R Es muss hlar werden, dan das ein zilet ist. a Keine Short forms (2 child from international investors, but they are 14th April, 2021 afnt of there is a high rish of piracy. Dear Cynthia, I must admit that gaining 500 million sorry for not being able to respond to dollars annualy despite Aspevding less mory you inminedially, but since the English examy for the procluction is impressive but the A actors that participate do not get paid enough for their hard work. neared. I couldn't be much active online as the as much as the other times. 7 the Regarding your e-mail of 17th March 2011, I have found a well written text more over, there are some typical jobs, • such as working as vendors, beggars, hair- dressers, car washers and so on, but these are not good for one's health, mentally, and physically. has succeed written by Katja Scherer Fachbegriff: which will explain the benefit of increased. investment in Nigeria to both Nigeria and Germany. First and foremost, the Nigerian succeedest in having improvements f ments for the economy for years. This event gain international attention to cooporate with Nigeria, where investors. many even the Chancellor of Germany. Angela Merkel, According to the felt of advocates for a cooperation. One reason. paid job acceptable working conditions would be the young generation of Nigeria, Taking all above mentioned aspects in which is full of ambition. Wearly 93 million of the population are younger than 30 years. One important aspect in addition to the former one is that those jobs are mostly done by children. This results in the children not School. able to being. Consequently, with no education, you cannot have an academic qualification which could lead one to have a well- attend is one the with Consideration. I come to the contusion that the income inequality in Nigeria, id Crazy right? а, а is a more than Ewropean states. The second reason which would be advantageous changes are improvements are necessary for Germany is to stop the interen enormous but to the government pays no arterian increase of migration in GAIG to and consequently advocates for Matthew page's statement. if these two cate in Nigeria, the Das statement wird leider nicht kontextualisiert, education will be improved the rate of unem- die anderen, issues werden 2.T. nur augerissen. ployement will be decreasedt, which would conclude to less African people emigrating inwests and Labow R R 근 V Furthermore, the industry to gain attention @ Pilin may try R Benuj zu ilver Email? 17-o science course G G R G₁AV from their country. Did you know that the Nigerian goverment only spends # 7 percent of their budget to invest in education? The children there don't have proper buildings or equipments to be taught. That is pityful... Besides the low investment most of the Children don't attend School or discontinue to clo Child labor or domestic work. But that's not all in Nigeria there's a jihadist terror group called "Boko Haram" that is against the western education and it as a sin. They abducted pupils, especially girls, to stop going to school or bombed them. To not face this kind of treatment again, the citizens flee to another country. 按 and fermang berpen I hope you understood the # necessity of Germany helping Nigeria but if you have any questions, feel free to contact me any time! Zeynep Yours