Teenage friends and relationships
Teenage friends and relationships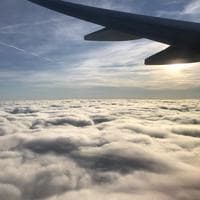 Englischklausur Klasse 9 Note: 3+ - Leseverstehen -> Friends - Synonyms - Statistics -> teenage relationships
Forever Friends?What is a friend?In this text, the author explores the complex meaning of the word "friend". While most people would agree that a friend is someone you enjoy spending time with, the author questions whether the meaning of the word is changing. With the rise of social media, it is not uncommon to have hundreds of "friends" online, but how many of these people would truly be there for us in times of need? The author also considers cultural differences and whether they can create problems for friendships.Experiences with friendships in different countriesThe text then presents the experiences of three young people with friendships in different countries. Callie, who went to a Spanish high school, initially found the people there to be friendly but later realized that the friendships were superficial. Jon, who did a school exchange in Germany, found Germans to be cold and distant at first but eventually formed a close bond with one of them. Randeep, who has friends in both England and India, notes that his Indian friends are more relaxed and welcoming, while his English friends prefer to meet in neutral territory.Finding synonymsIn this section, the reader is asked to find synonyms for underlined words in a given context.Statistics: Teenage relationshipsThe final section presents a bar chart showing the percentages of teenagers who spend time with their friends in person, through texting, talking on the phone, and on social media sites. The chart reveals that teenagers text the most frequently, followed by seeing their friends every few days in person. They talk on the phone and spend time on social media less often.Personal opinionIn my opinion, the meaning of the word "friend" has definitely changed with the rise of social media. While it is easier than ever to connect with people online, it can be difficult to form genuine, meaningful friendships. Cultural differences can also create challenges, but ultimately, I believe that true friendship transcends these differences. As for the statistics on teenage relationships, I think it is important for young people to prioritize spending time with their friends in person, as this can lead to stronger, more fulfilling relationships.
Mit uns zu mehr Spaß am Lernen
Lerne mit über 650.000 Lerninhalten von den besten Schüler:innen!
Vernetze dich mit anderen Schüler:innen und helft euch gegenseitig!
Bekomme bessere Noten ohne großen Aufwand!