The British Empire
The British Empire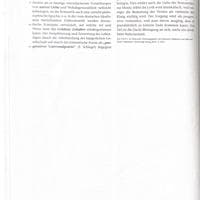 main information: THE BRITISH EMPIRE The British Empire is a term used to describe all the places around the world that were once ruled by Britain. Built over many years, it grew to include large areas of North America, Australia, New Zealand, Asia and Africa, as well as small parts of Central and South America, too. At its height in 1922, it was the largest empire the world had ever seen, covering around a quarter of Earth's land surface and ruling over 458 million people. The second British Empire: Although Britain had lost a huge part of its North American territories, it claimed new lands in the late 18th Century and early 19th Century, forming the 'Second British Empire. Colonies were founded in parts of Australia, and later Trinidad and Ceylon (now Sri Lanka), Singapore and Hong Kong (China) as well as other parts of Asia. From 1881 to 1902, Britain competed with other European empire-builders in what became known as the 'Scramble for Africa'. By the early 1900s, huge parts of Africa - including Egypt, Kenya, Nigeria and large areas of southern Africa - all came under British rule. The British Empire was larger and more powerful than ever... The British Empire and indigenous (einheimisch) peoples: The power and wealth that Britain gained...
Mit uns zu mehr Spaß am Lernen
Lerne mit über 620.000 Lerninhalten von den besten Schüler:innen!
Vernetze dich mit anderen Schüler:innen und helft euch gegenseitig!
Bekomme bessere Noten ohne großen Aufwand!
Alternativer Bildtext:
as it built its empire came at a price, and tragically, the price was paid largely by the indigenous peoples - tribes and communities who had lived in Britain's so-called 'new' lands for centuries. The unjust treatment of indigenous peoples ran the course of the British Empire. For example, in North America, local people were taken advantage of by greedy traders, robbed of their land and even faced violence and death at the hands of British settlers. During the Second World War, India suffered some of the worst famines (lack of food) in human history, partly caused by the British government taking vital supplies away from the Indian people to support the war effort elsewhere - causing the death of millions. Indigenous peoples in Africa were affected in their millions. The British took valuable materials like gold, salt and ivory out of Africa and sent it back to Britain, and elsewhere. The British were also heavily involved in the Transatlantic Slave Trade in West Africa Many indigenous peoples, including Indigenous Australians, lost not just their land, food and possessions, but their traditions, too. When British settlers arrived, they forcibly replaced the beliefs, language and traditions of indigenous populations with their own, removing their cultural identities. Governments and settlers drew up new borders and land boundaries that split the local people into new countries and categories that didn't represent them or reflect their heritage, history and customs. In some countries, these changes are still a source of conflict, even now. Today, many indigenous communities are trying to reconnect with the heritage the British tried to erase, by celebrating their cultural identities and protecting them for the future.