The UK - speech Analysis, comment and Mediation
Melde dich an, um das Know freizuschalten. Es ist kostenlos!
Q1 LK E and external perspectives. Exam on ,,Isles of Wonder?" - The UK between self-perception Assignments: Part A: Reading and writing comprehension (105 points = 42 p content + 63 p language) X. Outline past and future perspectives Boris Johnson mentions in his speech and name the topics he raises. (Content, 12 points) 2. Analyse rhetorical strategies Johnson employs to win over his audience. Refer to his argumentative structure and use of language. (Analysis, 16 points) 3. Comment on Boris Johnson's opinions and visions by referring to the text and work done in class on "Tradition and change in politics and society: - monarchy and modern democracy." (Evaluation: 14 points) Part B: Mediation (45 points = 18p content + 27 points language) 3. Your pen pal from Liverpool wonders how the decision for Brexit has affected Britons living Germany. You have found this article about one of the many Britons who have decided to apply for German citizenship since the referendum in 2016. In an email to your friend, you describe the consequences of the "Brexit" for people like lan Bennett as well as the reasons why lan Bennett from Hamburg decided to become a German citizen. for a brighter future: fale achon 5 Torequentes Part A: Reading and writing comprehension Boris Johnson's first speech to parliament as UK Prime Minister LONDON, July, 25,...
Nichts passendes dabei? Erkunde andere Fachbereiche.
Knowunity ist die #1 unter den Bildungs-Apps in fünf europäischen Ländern
Knowunity wurde bei Apple als "Featured Story" ausgezeichnet und hat die App-Store-Charts in der Kategorie Bildung in Deutschland, Italien, Polen, der Schweiz und dem Vereinigten Königreich regelmäßig angeführt. Werde noch heute Mitglied bei Knowunity und hilf Millionen von Schüler:innen auf der ganzen Welt.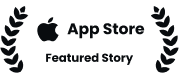 Immer noch nicht überzeugt? Schau dir an, was andere Schüler:innen sagen...
Ich liebe diese App so sehr, ich benutze sie auch täglich. Ich empfehle Knowunity jedem!! Ich bin damit von einer 4 auf eine 1 gekommen :D
Die App ist sehr einfach und gut gestaltet. Bis jetzt habe ich immer alles gefunden, was ich gesucht habe :D
Ich liebe diese App ❤️, ich benutze sie eigentlich immer, wenn ich lerne.
Alternativer Bildtext:
2019 - Boris Johnson made his first speech to parliament on Thursday since becoming British Prime Minister. Following is an abbreviated text of his remarks: not medias in res [Johnson formally greets MPs] 10 15 1 fight against violent in the 20 country 25 education, more fondations per student 35 30 40 structure enumeration Our future clean, green, prosperous, united, confident, ambitious - this my friends is the prize, more still the responsibility that it falls on us to fulfill. ( makes him seem to be very emotional (interupts himself) And to do so, we must take some immediate steps. is our duty, it falls on us" →we didn't choose it, but we have to promises of The first is to restore trust in our democracy and fulfill the repeated Parliament to the people by coming out of the European Union - and doing so on October 31st. seems like all the goals will be reached through the Brexit one unon they stay together, think the same I and all ministers in this Government are committed to leaving on this date, whatever the circumstances. To do otherwise would cause a catastrophic loss of confidence in our political system. It will leave the British people wondering whether their politicians could ever be trusted again to follow a clear democratic instruction. doesn't mention hims The already told from [...] tages of nah Brexit makes it alliteration smoother to understand, easy and We will give greater powers for the police to use stop and search to help tackle work of the violent I the difficus itselp process those found guilty of the mosked officials to draw up proposals to ensure that in future serious violent offences are required to serve a custodial sentence that truly reflects the severity of their offence and policy measures that will see a reduction in the number of prolific offendersect and to make the justice which he sees the Bp, is there for thems stand out. On education, I have listened to the concerns of many colleagues and we will increase the minimum level of per pupil funding in primary and secondary schools and return education funding to previous levels by the end of this Parliament. We are committed to leveling up across every nation and region across the UK, providing support to towns and cities and closing the opportunity gap in our society. 45 O juxtapos rion Show the greatnessof Brexit and dramatic, the really show the dus exaggeration consequences + repition ad- van all We will announce investment in vital infrastructure, fiber rollout, transport and enumeration, housing that can improve people's quality of life, fuel economic growth and provide things he wants opportunity. positive key words! to which give listeners hope, an out book on a good future Finally, we will also ensure that we continue to attract the brightest and best talent alliteration from around the world. No-one believes more strongly than me in the benefits of with two migration to our country. But I am clear that our immigration system must change. adjectives For years, politicians have promised the public an Australian-style points based Britan She did not system. really is the the others made mistakes but best of all hot him grues the parliament have been told repeatedly and relentlessly what we cannot do. is the reason for everything all the time, make that 50 clear, no matter what that went down since I was a child I remember respectable authorities asserting that our time as a talks to the nation has passed, that we should be content with mediocrity and managed decline. Spea Lier →refers to the past, picture of him as a child, makes him sympathetic And time and again - even the skeptics and doubters - by their powers to innovate and adapt the British people have showed the doubters wrong. 55 60 65 70 75 Show the ppl that they ellected him for a good reason, he grues them changes And today I will actually deliver on those promises - I will ask the Migration Advisory Committee to conduct a review of that system as the first step in a radical rewriting of our immigration system. I am convinced that we can produce a system that the British public can have confidence in. F draws a picture, 80 full fills the wish of the Be of change Mr Speaker, over these past few years, too many people in this country feel that they be HE believes in the And Mr Speaker I believe that at this pivotal moment in our national story we are going to prove the doubters wrong again. nation, not like the speaker Not just with positive thinking and a can-do attitude, important though they are. Alliteration makeshis plan / main idea of changing thinus move memrebale clear But with the help and the encouragement Government and a Cabinet that is bursting with ideas, ready to create change, determined to implement the policies we need to succeed as a nation. The greatest place to live, the greatest place to bring up a family, the greatest place to send your kids to school The greatest place to set up a business or to invest. Because we have the best transport and the cleanest environment and the best healthcare and the most compassionate approach to care of elderly people. That is the mission of the Cabinet I have appointed. That is the purpose of the Government I am leading. His idea, his goal, he is able to bring the Bp to this point And that is why I believe that if we bend our sinews to the task now, there is every chance that in 2050, when I fully intend to be around, though not necessarily in this job, we will look back on this period, this extraordinary period, as the beginning of a new golden age for our United Kingdom. him seem emotional And I commend this future to the House just as much as I commend this statement. Deutongshypothese 46 Mr Speaker: The Speaker of the House of Commons is the chief officer and highest authority of the House of Commons, the lower house and primary chamber of the Parliament of the United Kingdom Annotations The Speaker presides over the House's debates, determining which members may speak and which amendments are selected for consideration. The Speaker is also responsible for maintaining order during debate, and may punish members who break the rules of the House. prove the doubles wrong trogh acting & changing goal. to be the bast outlook on the future - Part B: Mediation 1 5 10 15 20 25 Engländer in Hamburg: Keinen Bock auf Brexit Von Bert Beyers, 23. März 2019, NDR.de [...] Zwei Zuhause Wenn lan Bennett zu seinen Eltern nach England fliegt, dann geht es nach Hause". Zurück nach Hamburg geht es ebenfalls nach Hause". Die englische Staatsbürgerschaft kann er behalten. Die deutsche Staatsbürgerschaft ist für ihn erstmal ein Papier, das ihm erlaubt, sein Leben wie gehabt weiterzuführen. "Ich fühle mich nicht als Verräter, es ist nur eine Verwaltungsmaßnahme." Zum ersten Mal war der Engländer 1992 als Austauschschüler in Deutschland, damals im Alter von 17 Jahren. Seit 2005 lebt er nun in Hamburg. Er ist mit einer Deutschen verheiratet. Hamburg ist der gemeinsame Lebensmittelpunkt des Paares, hier wollen sie auch Kinder großziehen. Die meisten britischen Freunde von Ian Bennett in Hamburg lassen kein gutes Haar am Brexit- und an den Menschen, die dafür gestimmt haben. "Aber das ist auch keine Lösung. Wenn man nur schimpft, hat man kein Verständnis für die Spaltung in England." Er kommt aus der Stadt Wigan in der Nähe von Liverpool. Dort haben mehr als 60 Prozent für den Brexit gestimmt. Die Spaltung geht quer durch Familien, durch Nachbarschaften und Parteien, das ist es, was ihn umtreibt: ,,Mein Land ist ein bisschen kaputt" - und es sei schwer, nun wieder eine Brücke zwischen den verschiedenen Lagern zu bauen. Selber hat lan Bennett nicht an dem Referendum teilgenommen. Er durfte nicht, war schon zu lange in Hamburg. Er hätte es auch nicht gewollt. Für ihn war das eine Sache der Briten auf der Insel. Was ihn. traurig stimmt ist, dass die nächste Generation in England es nicht mehr so einfach haben wird, als Europäer in anderen Ländern der EU zu leben, so wie er - das sei schade. Fünf WM-Titel An den Hamburgern mag er den respektvollen Umgang miteinander und die Informiertheit der Menschen. Was ihm manchmal fehlt, ist der englische Humor, Mittlerweile sieht er auch Vorteile in der doppelten Staatsbürgerschaft. England war einmal Fußballweltmeister, Deutschland viermal. Er selber bringt es nun also auf fünf Titel. like 1.B. ppl Consequences for + the reasons why 1.B decided to become a German 1. Englisch LK Klausur Exercice 1: The speech "Boris Johnson's first speech to parliament as UK Prime Minister" made by Boris Johnson in London on July, 25, 2019, deals with the goals and ambitions Johnson will try to reach during his period as Prime Minister. aspect is the violence in the country (w (delised) Firstly, Boris Johnson welcomes the Members of Parliament formally. and then immediately starts with his opinion of the need to take action now for a brighter future (ll. 1-5). & Continuing with his idea of a Brexit, he clarifies that the country needs to leave the EU ASTAGA in October, no matter what, or else there will be bad consequences in form of the British people not or believing in trusting their goverment anymore (11.6-15). he wants to change Another -R which Johnson is planning to fight against as well as the low fundation every student in primary or secondary schools gets(1l. 16-26). Besides that, the new Prime Minister knows about the star living standart d LA (claim) IA Anal. (for example that the british people would not trusfor believe in their muge/ LA (shents to) لینا -R Junding) government cony (A) (he promises to change) TW -R Chef. -Z Exercice 2: in the UK and wants to lift it up just like the economy and increase its grotuth (ll. 28-34). Furthermore, changing In the following the ret rhetorical Strategies Johnson employs to win He over the audience as well as the the im- argumentative structure and use 16 migration system into an more openty of language will be analysed. system which brings benefits to the S.S.S. Ok.and steu bis and shows his twilling to act (ll. 35-45). -Z " He then starts to talk about his to wish to prove the doubters of the British system wrong" through really acting and changing and solung problems (ll. 46-58). Next, he sums up his goal of turning the Great Brihan into the members Through firstly greeting of parliament, Johnson does not Start medias in res because in this case, it is a very formal speech (1.-1). He starts his next sentences with an enpumaration of adjectives. which describe our future "(1.1). This leads the listener to & have a very positive and hopefull view on I into be the best country in any aspect one the next gears with Borris Johnson as could think of (1.60-75) the prime Minister and he calls the Lastly, he gives an outlock on the Members of the parliament and the still working British people "my friends" which for his country and this period of him being the Prime Minister would be the best time. future in which he and a new start for the United Kingdom (ll. 76-81), 2 makes it seem like there is a connection between him and them "(..) is the prize, more still the responsibility "(1.2) Sounds like Johnson interrupts his Own & sentence. This makes him seem to be very emotional about his country and its future and creates sympathy. Continuing with "it fulls de chos In the sentence following "it falls. 3 -& 1 BZ (40) (A (A he first greets) -AR -R I (should make the listeners have a...) _^ Wap. 1 Gr satz (1.2) on us to fulfill "ragain tries to create (1.12) really shows the consequences. cause a catastrophic loss of confidence" sympathy because now the Members of Parliament seem innocent and like What exacty. they didn't choose this to be their and 2 U task anstatse we must take some immediate steps"(1.4) really sums up his main idea of acting and is an exaggeration. Furthermore Johnson only mentions "their politicians" in line Band following through which he tries to blame the possible (ass on the others 1BZ which adjective exactly? changing and the adjective clarifies and indirectly say that he already told them the outcome. the need to do so. the By connecting goals of the UK to the Brexit, Johnson makes it seem like everything they want to reach will be fullfilled as soon as the Brexit is done("by coming out of the By using an alliteration in line 16 ("stop and search") the Prime Minister makes the task of stoping violent Crimes very easy to understand and maties. #seem to be easies even though the smooth European Union "1.6-8). He continues police really struggles with it. to show the greatness of this decision and the disadvantages of not electing for it with a juxta- position over two paragraphes (ll. 6-9 advantages i ll:10-14: disadvantages). Talking about him- self as "I and all ministers" (1.10) builds up a picture of a union which stays toghether and thinks des the same Johnson & says this to calm down the British people and show that the Goverment works. Using the words 'would "I have also tasked officials "(I. 19) creates trust in him from the British people and make them believe that he really acts and changes the system, but only he does this and noone else. He continues to do so in line 24 "I have listened to the concerns". Besides that he uses adjectives to to make the justice as his goal to really stand out (serious" 1.20% and truly " 1.21). 4 -& The did not B2 --Rho.) -Z-R 16r 16 -R K #e, Bookis Johnson again, uses an ennumeration while talking about. the economy to stand out how 5 182 which consequences exactly? Bedeutung? сове на 2 няем IA ? 1 Bz which outcome exactly? Ir (easy) -R i Rep. (w (nbrass) (hap. (for) Iw √ Johnson underlines -R-R -2 IW (memorable) many things he is going to change include and talk to the speaker and influence (ll. 3 1f). He also and indirectly says in line 46 and following that the parliament is uses positive key words like pe improve people's quality of life" the reason for everything that went "growth" and "opportunity give the people hope with his new period of being the Prime Minister. wrong the last years. "Repeatedly and relentlessly" (1.47) as an alliteration mates stands out that this counts for all the time, no matter what. "Since I was a & Through Continuing in line 35 with in an alliteration "brightest and best" with two adjectives to stand out referring to his childhood and the that Britian truly is the best of past, Johnson creates sympathy all. Them again, he tries to for him and because nobody blame the problems on the other could be angry. at an innocent child politicians with the sentence (l. 49). "politicians have promised the (1.38) Then, he stands out again that public (...)" like he did nothing but he is the only one believing in the everyone else made mistakes. country, not the speaker or the Furthermore he shows the parliament (1.56) which means British people once again that that the Speaker is used as a it was a good det desicion to symbol for the goverment. ellect him in line 41: "I will actually in line 65-71 Johnson uses. deliver on those promises "because an exaggeration and many he acts and changes. repititions to stand out that He uses an alliteration in "radical Brition can be "the best and rewriting "(ll. 42f) to make his main idea seat of changing really clear and memreble for the In line 46 he then starts to 6 the greatest" and "the most" one could think of and that he belives in it. "I have appointed" 7 former British IW (emdhanizes) -R (Rp. (with) Iw (points) Iw своег LA (lines 65/71) - W (nightlight) -R r -R(₂0) | Rep. Iw (realite) Exercice 4: Mediation. and "lam leading" again means that he thinks that only Hey Leann, he can reach the goods an ideas I got your letter and of course. herset up. In the last paragraph I am willing to help you. he again, interupts himself "this period, this extraodinay period "28 (1.78) to malie himself seem emotionally attatched, I have spent quite some time online and finally found the perfect artide for you: "The British people in Hamburg: No interest in the Brexit" written by Best Beyers on March, 23, 2019 on the NPR.de website. Sadly it is a german article so I am going to translate it for you. In condusion, one can say. that 18 Borris Johnson uses. this speech to specify sumup his main ideas and goals as Prime Minister once again and This article is about a man named make sure that the British people lan Bennett who has a doubled know that he can lead them. Citizenship, one for Germany and to a better version of the One for Great Brition. He lives. United Kingdom. in Germany Since 2005 but visits A his family by plane regulary, Ⓒs. S. 10 He and all of his friends do not With this speech Bortis Johnson is trying to convince support the Brexit at all. They the reader that his election was the right choice and he is able to fead the British people into a better version of them- selves as well as presenting his turn think that it is not a solution of the problems but also causes that the Great Britian in general and its neighboorhoods, families. and parties are gettit in particular, are getting splitted even more. He comes from a villige named main ideas that he wants to change and reach. 8 G -Re S mediate la lw 1 Gr (w (split) (6r (thinks) Exercice 3: In the following, #Bosxis Johnson's opinions and visions and work done in class on "Traditions and change in politics and society: - pedas monarchy and was not allowed to participate modern democracy" will be in the election because he stayed commented on. in Germany so long. He lan. also says that het also thing that it is pretty sad that the" next genration in Brinian in one of his first sentences Boris Johnson explains that one of his at goals is to A will not be able to fly visit test rebuild and support the * european countries so easily. trust of the British people in 11 the democracy (1.6) which makes Best wishes! I hope this article could help clear that he wants to the you understand the consequences monarchy and the democracy for people like an a litt and to stand side by side in Britian. the reasons. why he decided to This could be called a good idea become a German citizen a because of many reasons. little bit more. The British would have the advantages of both sides. including many jobs because of the tourism scene and the famous queen which is good for their econymy. As mentioned in line 31-33 Boris wants to support it any way so this is an get big advantage for his campaignand goals. Yours 11 Wigan, you near Liverpool, wher live but he says that his Ceanly is a little bit damaged, and where more than 60 per cent voted for the Brexit. He Lisa lan decided to move here because he mad an exchange year with 17 and now he has a wife in Germany. -Z IA _R -R -R (A (lines 31 to 33) Eskil (Johnson) 16v Begründung fehlt 17 which yster erachy? Hitz ? with this system he would also make sure that only the British people canalways elect who should rule the country because of the de- mocricy aspect. But this circumstance could cause a confict between these two ideas better because the royal family can not be changed but also has a below to tratte decide with the government when it comes to political -R (or (question) -I things. These are oposites. and could cause conflicts 12 Part A-Reading and writing comprehension (70 %) Teilaufgabe 1: Content 1 1 2 2 3 Z. 61-81: [N]ew [G]olden [A]ge" fort he UK SUMME Klausurteil A-Aufgabe 1 (Analysis) Der Schüler/die Schülerin... führt aus, dass Boris Johnson als zentrale Idee einen Neuanfang seiner Regierung hat, in der unmittelbar ("immediate steps", Z. 4) einige Veränderungen zum Positiven hin stattfinden werden (Zukunft) beschreibt Boris Johnsons deutlich negative Haltung gegenüber der Vorgängerregierung ("to restore trust in our democracy", Z. 6) (Vergangenheit), der er eine großartige Zukunft mit der neuen Regierung entgegenstellt ("future", Z. 1; 2050", Z. 77). zeigt auf, dass Johnson verschiedene Themen anspricht, die dem Text gleichzeitig eine Struktur verleihen: Z. 1-14: Brexit Z. 17-22: Crime and Police Z. 23-26: Education Z. 27-34: Equal Opportunities for all GB citizens (e.g. better infrastructure, fiber rollout, transport and housing") Z. 35-45: Better Immigration System Z. 46-60: Action vs. Doubt and personal impressions Teilaufgabe 2: Analysis Der Schüler/die Schülerin... untersucht, wie Johnson als zentrale Idee die Mission (vgl. Z. 73) einer Verbesserung der GB Gesellschaft sowie der Situation Einzelnen durch seine Regierung anstrebt, indem er die Versäumnisse der Vergangenheit der glorreichen Zukunft (,,golden age", Z. 79), die das Vereinigte Königreich zu erwarten hat, gegenüberstellt. arbeitet heraus, wie Johnson seine Darstellung argumentativ aufbaut, um seine Leserschaft von seinen Ideen zu überzeugen, z.B. indem er/sie ● ● erfasst, dass Johnson sowohl am Anfang als auch am Ende der Rede auf die Zukunft eingeht (Z. 1; 76) und somit seiner Rede einen Rahmen vorgibt, der Hoffnung und eine verheißungsvolle Perspektive bietet. Dazu tragen z.B. Aufzählungen ("green, prosperous, united, confident, ambitious", Z. 1) oder auch Metaphern ("new golden age for our United Kingdom", Z. 79) bei. ● Johnson am Anfang seiner Rede eine Spannung aufbaut ("we must take some immediate steps", Z. 4), die zeigen soll, dass nur seine neue Regierung diese Ziele erreichen (vgl. Z. 6) und das Vertrauen in die Demokratie wieder herstellen kann ("restore trust in our democracy", Z. 6). Gegen Ende bezeichnet er diese zukünftigen Aufgaben metaphorisch als Mission ("mission", Z. 73) erläutert, dass Johnson mit dem aktuellsten Thema anfängt ("The first is [...]", Z. 6; ,,Brexit", vgl. Z. 6-8) und dass die Auflistung seiner politischen Themen mit einem populistisch wirksamen" endet 12 6 2 4 2 8 4 4 analysiert, dass die im letzten Satz verwendete Wiederholung von "commend" (Z. 81) die Dringlichkeit seines Anliegens noch einmal unterstreichen soll. Er präsentiert sich dabei als der Macher", der das Volk von "we cannot do" (Z. 47) auf eine "can-do attitude" (Z. 59) umstimmen kann. 3 untersucht, wie es Johnson mithilfe sprachlicher Mittel gelingt, seine Leserschaft für seine Vision von einem besseren GB zu gewinnen, indem er/sie 7 ("Finally [...]". Z. 35; immigration system", Z. 37). Diese Wiederholung des Themas Einwanderungssystem sowie drastische Adjektive bzw. Alliterationen ("radical rewriting", Z. 42/43) verstärken die populistische Bedeutsamkeit dieses Themas. erläutert, dass Johnson in seinem "final appeal" (Z. 76-81) bewusst persönliche Erfahrungen und Eindrücke einfließen lässt, um den Zuhörer emotional anzusprechen (z.B. "Since I was a child i remember [...], Z. 49). Um die Zuhörer emotional mitzureißen, benutzt er häufig das Wort "I". Im letzten Absatz (Z. 76-81) stellt er sich dazu wie einen Freund dar, der im Jahr 2050 noch da sein wird ("intend to be around, though not necessarily in this job", 2. 77/78). Der Zusatz, dass er dann nicht unbedingt mehr in dem Amt sein wird, soll Demut und Bescheidenheit demonstrieren und Sympathie für ihn wecken. ● 1 analysiert, dass die Rede neben dem "doppelten Rahmen" (Thema Zukunft am Anfang und Ende, Themenauflistung mit (,[f]irst", Z. 7 und [f]inally", Z. 35) mit einem Appell an die Zuhörer beginnt (bis zum Ende), der viele Stilmittel enthält (z.B. direkte Ansprache des "Mr Speaker" (Z. 18; 59), Klimax (z.B.Z. 65 ff) sowie der Gebrauch von Superlativen (z.B. "greatest", Z. 65), "best", "cleanest", Z. 70, "most", Z. 71); Anaphern ("That is [...]", Z. 73, "And that is [...], Z. 76); Correctios (Z. 78); Metaphern (z.B. Z. 76, 79); Kontraste ("we" (Z. 68) vs. they" (Z. 71); kurzen, parataktischen Sätzen, teilweise unvollständig (z.B. "The greatest place to set up a business or to invest", Z. 65); sehr häufiger Gebrauch des inkludierenden "we"; Alliterationen (z.B. "radical rewriting", Z. 42/43; "repeatedly and relentlessly"; "mediocrity and mediated decline"). Auch seine Wortwahl soll die letzten fünf Jahre (vgl. Z. 46) als Zeit des Stillstands und des Niedergangs kennzeichnen (z.B. "mediocrity", "decline", Z. 50; "doubters", Z. 52,54, 56). erfüllt ein weiteres aufgabenbezogenes Kriterium (2) SUMME Klausurteil A-Aufgabe 1 (Analysis) Teilaufgabe 3: Evaluation Der Schüler/die Schülerin skizziert und ordnet die Visionen die Johnson bei seinem Regierungsantritt hat und positioniert sich mit Blick auf, Johnsons einseitig positive Ideen. Es werden z.B. weder.die EU noch die negativen Auswirkungen des "Brexit" ins Visier genommen und Johnson stellt sich als "Heilsbringer" dar, der den Glauben an die Demokratie zurückbringt (z.B. vgl. Z. 7). BER 6 16 6 114 2 bringt auf der Grundlage seiner Argumentation seine eigene Sichtweise begründet zum Ausdruck, indem er/sie, z.B. ● seine/ihre Argumente pointiert zusammenfasst ● Johnsons Thesen abschließend bewertet 4 erfüllt ein weiteres aufgabenbezogenes Kriterium (2) SUMME Klausurteil A-Aufgabe 2 (Comment) 3 SUMME Part A-Schreiben mit Leseverstehen: INHALT 2. Sprachliche Leistung / Darstellungsleistung (Part A) Der Schüler/die Schülerin... Kommunikative Textgestaltung [21 P.] richtet seinen Text konsequent und explizit im Sinne der Aufgabenstellung auf die Intention und den Adressaten aus. beachtet die Textsortenmerkmale der jeweils geforderten Zieltextformate. erstellt einen sachgerecht strukturierten Text. 4 gestaltet seinen Text hinreichend ausführlich, aber ohne unnötige Wiederholungen und Umständlichkeiten. 1 erörtert vor dem Hintergrund des Themas ,,Tradition and change in politics and society: monarchy and modern democray" die Frage, ob es Johnson gelingen kann, seine Mission" (vgl. Z. 72) eines "goldenen Jahrhunderts" ("golden age", Z. 79) tatsächlich ohne die EU zu verwirklichen - auch vor dem Hintergrund weltweiter wirtschaftlicher Herausforderungen bzw. von Katastrophen oder Seuchen (z.B. die Corona- Pandemie) 2 3 6 5 belegt seine Aussagen durch eine funktionale Verwendung von Verweisen und Zitaten. Der Schüler/die Schülerin... Ausdrucksvermögen / Verfügbarkeit sprachlicher Mittel [21 P.] löst sich vom Wortlaut des Ausgangstextes und formuliert eigenständig. 6 2 14 42 6 4 4 4 3 4 2 8 30 5 4 3 3 3 4 7 verwendet funktional einen sachlich wie stilistisch angemessenen und differenzierten allgemeinen und thematischen Wortschatz. 8 verwendet funktional einen sachlich wie stilistisch angemessenen und differenzierten Funktions- und Interpretationswortschatz. 9 verwendet einen variablen und dem jeweiligen Zieltextformat angemessenen Satzbau. 7 Der Schüler/die Schülerin Sprachrichtigkeit [21 P.] beachtet die Normen der sprachlichen Korrektheit im Sinne einer gelingenden Kommunikation Wortschatz 8 Grammatik www 9 Orthographie (Rechtschreibung und Zeichensetzung) SUMME Part A-Schreiben mit Leseverstehen: SPRACHE GESAMTPUNKTZAHL Part A-Schreiben mit Leseverstehen 1. Inhaltliche Leistung Part B - Mediation (30 %) Der Schüler/die Schülerin... 1 skizziert, wie Bert Beyers die Auswirkungen des Brexit auf in Deutschland lebende Briten anhand des Beispiels von lan Bennett darstellt: Bennett ist einer von tausenden in Deutschland lebenden Engländern, von denen sich aufgrund der Unsicherheiten rund um den Brexit, viele um eine deutsche Staatsangehörigkeit bemühen. Viele seiner britischen Freunde lehnen den "Brexit" ab. Er hält diese Gedanken nicht für sinnvoll, da sie die Kluft zwischen Befürwortern und Gegnern noch vergrößerten. Die nächste Generation von Engländern wird weniger Freizügigkeit haben als Bennett 6 4 7 9 8 4 63 105 9 4 3 5 5 6 2 47 172 g 3 2 1 2 SUMME Klausurteil B-Sprachmittlung: INHALT 2. Sprachliche Leistung / Darstellungsleistung (Part B) Note: Der Schüler/die Schülerin... Kommunikative Textgestaltung richtet seinen/ihren Text konsequent und explizit auf die Intention und den Adressaten im Sinne der Aufgabenstellung aus. berücksichtigt den situativen Kontext. ● beachtet die Textsortenmerkmale des geforderten Zieltextformats. ● erstellt einen sachgerecht strukturierten Text. gestaltet seinen/ihren Text hinreichend ausführlich, aber ohne unnötige Wiederholungen und Umständlichkeiten. Ausdrucksvermögen / Verfügbarkeit sprachlicher Mittel ● ● führt die Gründe an, die Ian Bennett dazu bewegt haben, deutscher Staatsbürger zu werden: ● ● ● ● ● Er möchte aus praktischen Gründen die deutsche Staatsbürgerschaft erlangen (die britische kann er behalten), damit er sein Leben in Deutschland mit seiner Frau und seiner Familie fortführen kann. Alles in allem versucht er, die positive Seite der doppelten Staatsbürgerschaft zu sehen (z.B. insgesamt fünf Mal Fußballweltmeister geworden zu sein, einmal davon mit seinem englischen Pass). Klausur verwendet einen variablen und dem jeweiligen Zieltextformat angemessenen Satzbau. Sprachrichtigkeit beachtet die Normen der sprachlichen Korrektheit im Sinne einer gelingenden Kommunikation in den Bereichen Wortschatz, Grammatik und Orthographie. SUMME Part B-Sprachmittlung: SPRACHE Gesamtpunktzahl Klausurteil B-Sprachmittlung löst sich vom Wortlaut des Ausgangstextes und formuliert eigenständig, ggf. unter Verwendung von Kompensationsstrategien. verwendet funktional einen sachlich wie stilistisch angemessenen und differenzierten allgemeinen und thematischen Wortschatz sowie Funktionswortschatz. Gesamtpunktzahl 109 9 gut (minus) 18 9 9 9 27 45 13 6 d 6 32 /150