wwf Präsentation
wwf Präsentation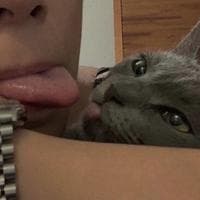 Was genau der World Wide Fund ist und bestimmte Fakten.
World Wide Fund For Nature against water pollution MARIA GALS Contents • Introduction ● • Logo • Water pollution ● • Projects ● WWF is one of the largest conservation organization • The Wide Wide Fund For Nature is an international non-governmental organization founded on April 29,1961, working on the reduction of humanitys footprint on the environment Introduction ● • WWF is the largest privately supported international conservation organization in the world with more than 1.2 million members WWF ● Its a independent foundation registered under Swiss law • The first office opened in September 1961 in the Swiss town Morges ● • The central secretariat called WWF international is now located in Gland, Switzerland • The organization has offices in more than 80 countries around the world WWF originally stood for "World Wildlife Fund" WWF Logo • WWF giant panda logo originated from a panda named "Chi Chi" that had been transferred from Beijing Zoo to London Zoo in 1958 ● • The organization uses this symbol to be strong recognisable, that would overcome all language barriers 1961 1978 1986 WWF WWF Water pollution • Water pollution happens when toxic substances enter water bodies such as lakes, rivers, oceans and so on, getting dissolved in them. This degrades the quality of water. • It is the second most importmant environmental issue next to air pollution • Their mission :promoting the reduction of pollution and wasteful consumption. Projects • WWF has invested in over ten thousand projects...
Mit uns zu mehr Spaß am Lernen
Lerne mit über 620.000 Lerninhalten von den besten Schüler:innen!
Vernetze dich mit anderen Schüler:innen und helft euch gegenseitig!
Bekomme bessere Noten ohne großen Aufwand!
Alternativer Bildtext:
in 157 countries ● ● Currently their work is organized around these six areas: •food climate fresh water wild life forests •Oceans Stop the degradation of the planets natural environment Build a future in which humans live in harmony with nature WWF has been protecting the future of nature