Summary & Analysis, Zeitungsartikel
Melde dich an, um den Inhalt freizuschalten. Es ist kostenlos!
Zugriff auf alle Dokumente
5 10 15 20 25 30 35 Q1c Sprachliches Profil Schuljahr 2021/22 Klausur Nr.2 (19. Mai 2022) "Don't neglect the UK's indigenous languages" (by Rhona NicDhùghaill, published on theguardian.com, 29 October 2013) R.N. directly adresses the reader Would you be surprised if I told you that, far from being a land of monoglots', there are ten indigenous languages spoken today on the British Isles? Yet we are very personal quick to tell ourselves that we're rubbish at languages. We are linguistically isolated pronoun monoglots, marooned on a cluster of islands on the edge of the Atlantic. If we were in the mix of mainland Europe, we tell ourselves, we'd be blethering away in at least two languages. ↳unity Except, as you read this, people the length of these islands are using indigenous languages other than English to communicate with friends, family, teachers, colleagues and public services. That they are the minority doesn't mean that they don't exist. In fact, the numbers of primary school-age speakers are growing; almost a quarter of school pupils in Wales are educated through the medium of Welsh, Northern Ireland is home to 30 Irish-medium schools, Scotland's capital has just opened a new, dedicated Gaelic school due to increasing demand, and the Isle of Man has a Manx-medium school. All of these children are also fluent in English; indeed, in the case of Gaelic...
Nichts passendes dabei? Erkunde andere Fachbereiche.
Knowunity ist die #1 unter den Bildungs-Apps in fünf europäischen Ländern
Knowunity wurde bei Apple als "Featured Story" ausgezeichnet und hat die App-Store-Charts in der Kategorie Bildung in Deutschland, Italien, Polen, der Schweiz und dem Vereinigten Königreich regelmäßig angeführt. Werde noch heute Mitglied bei Knowunity und hilf Millionen von Schüler:innen auf der ganzen Welt.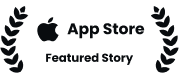 Immer noch nicht überzeugt? Schau dir an, was andere Schüler:innen sagen...
Ich liebe diese App so sehr, ich benutze sie auch täglich. Ich empfehle Knowunity jedem!! Ich bin damit von einer 4 auf eine 1 gekommen :D
Die App ist sehr einfach und gut gestaltet. Bis jetzt habe ich immer alles gefunden, was ich gesucht habe :D
Ich liebe diese App ❤️, ich benutze sie eigentlich immer, wenn ich lerne.
Alternativer Bildtext:
- medium pupils, they outperform their English-educated counterparts in English tests. Their bilingualism bucks the monoglot trend of the majority. There are those who would claim that such languages aren't 'useful' in the modern world and the global job market, and are therefore irrelevant to the current debate. 'Why are you wasting your time with Welsh /Gaelic/ Irish [insert your minority language of choice] anyway?' scoff the naysayers. 'We should all be learning Chinese!' Needless to say, the so-called reasoning behind such statements isn't about getting to know China's culture, heritage and people; rather, it's about how it could help you make money. But while Mandarin Chinese may well be useful for an international businessperson of the future, we don't only use language to earn money and do deals: we use language to communicate. To say there is no worth in learning a language that isn't economically useful is like saying there's no point in being friends with somebody unless they are going to help you get a better job. It's a spectacular, cynical miss of the point. It's also inaccurate. My minority language skills have allowed me to earn a living, by teaching Gaelic to adults at various colleges and universities in Glasgow and in the West Highlands of Scotland. The same is true for many of my friends, whether they're school teachers, journalists or musicians. There are also specific job opportunities for those fluent in other indigenous minority languages, with Irish also having added bonus of being an official language of the EU. ¹ monoglot (n) someone who speaks only one language (# polyglot) (1.1) 2 to maroon sth. leave sb. in a place /on an island from which they cannot escape (1.4) 3 Manx-medium school a school that teaches in the indigenous language or bilingually (1.15) 4 to buck sth oppose sth. (1.18) 5 naysayer sb.who refuses or opposes sth. (1.22) 40 45 Q1c Sprachliches Profil Schuljahr 2021/22 Klausur Nr.2 (19. Mai 2022) rhetorical questions. When it comes to representation in the media, the successful establishment of separate minority language provision has absolved mainstream channels of the responsibility to feature them. But must our indigenous languages be ignored outside their own niche media outlets? Would it really be so bad if the occasional news item allowed a minority language-speaking interviewee to respond in their own language, with English subtitles? Or if newspapers like this one published an online article each week in one of our indigenous minority languages? Or might such measures actually better reflect, and raise awareness of, our multicultural makeup? Might people consider learning these languages? Might more speakers be inclined to use them more often, in more situations? Different aspects of our cultures and beliefs, our habits and history, not to mention enumeration our humour, are all encoded in our languages. By knowing them, we know ourselves better. [...] Assignments 1. Outline the reasons to consider indigenous languages as relevant for the UK. (35%) (648 words) 2. Examine the author's stylistic means and strategies to convince the readers that indigenous languages should play a greater role in the UK. (65%) Notes: UK -importance of indigenous languages in the - language is not only for economical stuff important but also to communicate with other's and have a better. understanding of the culture, teritage, histery and betiefs of language - earn money 6 absolve sb. from sth. frees b. from guilt or responsibility (1.38) passible Solution ideas to - - the idea of incorporation indigenous languages in mainstream media incorporate these longuges Kategorie Textge- staltung Verfüg- barkeit sprach- licher Mittel Q1c EN Sprachliches Profil Schuljahr 2021/22 Schüler/in: sa Can Esra Sprache (60%): Kriterium Struktur/ Textaufbau S. Inhalt: Umgang mit Materialien/ Textbezüge Sprachregister/ Stilebene Satzbau Grammatische Strukturen Wortschatz (allgemein und spezifisch) ● sehr gut sinnvoll gegliedert kohärent stringent eigenständig korrekt • durchgekene ange- messen dosiert stets stimmig einge- bettet in jeder Hinsicht • textsortengerecht ● adressatengerecht situationsgerecht nahezu korrekt überwiegend sprach- typisch komplex • souverän verknüpft .nahezu korrekt sehr vielfältig • nahezu korrekt sehr treffsicher Inhalt (40%): Aufgabe 1:15 Aufgabe 2:14 15 Punkte weitgehend sinnvoll gegliedert meist kohärent • meist stringent ● weitgehend eigen- ständig meist korrekt • angemessen dosiert stimmig eingebettet gut weitgehend textsortengerecht • adressatengerecht ● situationsgerecht meist korrekt weitgehend sprach- typisch meist komplex • angemessen verknüpft meist korrekt • vielfältig meist korrekt • treffsicher • umfangreich 14 Klausur Nr.2 (19.05.2022) Gesamt: P. (35%) P. (65%) Punkte befriedigend im Wesentlichen sinnvoll gegliedert . im Allgemeinen kohärent im Allgemeinen stringent . im Allgemeinen eigenständig im Wesentlichen korrekt im Allgemeinen angemessen dosiert im Wesentlichen stimmig eingebettet im Wesentlichen • textsortengerecht • adressatengerecht situationsgerecht im Wesentlichen korrekt . im Allgemeinen sprach- typisch recht differenziert • einfach verknüpft im Wesentlichen korrekt im Wesentlichen variiert im Wesentlichen korrekt . im Allgemeinen treff- sicher im Wesentlichen ange- messen. Sehr gut ausreichend in Teilen sinnvoll gegliedert teils kohärent • wenig stringent . wenig eigenständig • teils korrekt • wenig angemessen dosiert • teilweise stimmig eingebettet zum Teil • textsortengerecht adressatengerecht ● situationsgerecht • teils korrekt wenig sprachtypisch wenig differenziert sehr einfach verknüpft • teils korrekt • wenig variiert ( 15 mangelhaft ansatzweise gegliedert kaum kohärent • kaum stringent • kaum eigenständig super. . in Ansätzen korrekt kaum angemessen dosiert kaum stimmig einge- bettet . in Ansätzen • textsortengerecht adressatengerecht situationsgerecht sehr fehlerhaft • elementar • kaum verknüpft • kaum korrekt . in Ansätzen variiert kaum korrekt nur in Ansätzen treff- sicher • teils korrekt sehr umfangreich . idiomatisch .nahezu korrekt nur zum Teil treffsicher elementar, ggf. redundant meist idiomatisch weitgehend korrekt Orthografie im Wesentlichen korrekt nur in Teilen korrekt sehr fehlerhaft äußerst fehlerhaft Die Gewichtung der einzelnen Kriterien innerhalb der Kategorien hängt von den Anforderungen der jeweiligen Aufgabenstellungen ab und unterliegt im Hinblick auf die Erteilung einer Gesamtnote insoweit fachlichem Ermessen. • begrenzt Punkte) Дляр. ungenügend nicht gegliedert Esta! nicht kohärent nicht stringent nicht angemessen bzw. nicht erkennbar nicht textsortengerecht • adressatengerecht situationsgerecht äußerst fehlerhaft • äußerst elementar • nicht verknüpft . inkorrekt • nicht variiert • inkorrekt nicht treffsicher äußerst begrenzt 12.06.2022 Rom excerpt of the exam N-2 1. The news report "Don't neglect the UK's indigenous languages" written by Rhona NicDhughaill and published on theguardian.com on October 29, 2013, presents the importance and influence indigenous languages of the UK carry. R.N. talks about the misconception that the British Isles inhabits mainly monoglots, who only speak English. She explains that certain minorities also communicate with native languages. Furthermore, the rising number of school-age speakers is mentioned, which results in the upbringing of bilingualism. NicDhughaill shows that many people believe that language skills are only needed for economical purposes. hence naysayers are of the opinion that learning. indigenous languages of the UK is unnecessary. *~ Moreover, she refutes these claims by talking about the benefits. indigenous languages carry, such as communicate with relatives and friends. The author states that these languages can help to have a better understanding of the culture, heritage and history of the UK, and therefore its citizens. However The author mentions that this is false, since she and others have been able to provide for themselves by teaching minority languages. V V Lastly, R.N. presents her idea of incorparating native languages in mainstream media to raise further awareness and spread knowledge. W = Erziehung. W economic Gr d A A points out... / ploves this to be... Zusammerang 2. The given excerpt of the news report "Don't neglect the UK's indigenous languages" by R.N., published on the guardian. on October 29, 2013, talks about the relevance of minority languages for the UK. R.N. starts of with a question to the reader (cf. 11. 1-2). This not only helps to grab the readers altention, but also to give a brief idea what the general of be 1 topic and attitude towards this topic will To further maintain the intrest of the reader, she directly addresses one with the pronoun "you" (1.1). ✓ ConsequentlyThe news report feels like a personal conversation ✓ between the addressee and the author. Thus, like. Moreover, the use of the personal pronoun "we" (11. 2, 3, 5, [...]) creates a certain unity between not only the reader and author but also the mentioned minorities. Especially, the last phrase "By knowing them, we know ourselves better "l1. 48f.) presents the importance of minority languages not only for minorities but also the monoglot majority of the UK. + Furthermore, the author makes use of expressive verbs and adjectives. By using verbs like "blethering away"(1.5), "bucks"(1.18), "absolved "(1.38) and inclined" (1.46), the report seems very well-articulated, which raises the credibility "1 Strong adjectives such as "inaccurate" (1.31) and "spectacular cynical miss of point" (1.30) not only help the reader to associate the given information with certain words but also exaggerate the wrongness of the opponents. 61 (kürzen.) w them (= him/her) A 100 Zusammenhay + Gedankensange vennepfer Streng 2 To make the given information even more credible, R.N. incorporates examples of progress including numbers, such as "almopst a quarter "(1.12) and "30 Irish-medium schools (1.13). This ultimatty serves to substantiate the fact that more people are starting to speak indigenous languages. ✓ In addition, the author uses numerous stylistic devices.. The comparison "To say there is no worth in learning a language that isn't economically useful is like saying there's no point in being friends with somebody [...]" (11. 27-29), emphasises the illogical way of thinking of the naysayers. She also refutes the argument by mentioning that language carries # far more than economical usefulness. They help us to better grasp "our cultures and beliefs. our nabits and history, not to vention our humour, C... 7" (11. 47-41) This enumeration strengthens the importance of indigenas languages by exposing their different aspects. Another strategy of R.N. is the order in which she lists her argurents against the opponent side. By starting beginning with an argument of the naysayers and then refuting it with her own arguments, the reader is far more likely to remember the last argument, w which is being listed. Lastly, the author gives possible solution, which can help. to raise further awareness. To make these ideas. last longer in one's head, she uses rhetorical questions. An example for this is "Would it really be so bad [..J?" (1.40) or ✓ A FL Inhalt personal experience 2.8. relevance A 2.B. against her adversaries A mind " "[...] might such measures actually better reflect, and raise awareness of our multicultural makeup? "(). 44). This of way questions back to back allows her to make them presenting her ideas by listing multiple last longer in the reader's mind and motivates them to concern themselves with these issues and ideas. All in all, R. N. manages to grab the readers attention. and convince them by using tactical stylistic devices. and expressive language. The structure of her report also leads the reader to meter only cocain inform understand the given arguments which promotes the relevance of indigenous languages in the UK. Creating a unity between herself and us readers helps us to better understand her point of view and attitude. towards the subject. W шну Gr FL Rüchen an Rücken (?)