1984 George Orwell - reading log
Melde dich an, um das Know freizuschalten. Es ist kostenlos!
1984 - tasks Dystopian Elements - brainwashing, propaganda, surveillance all the time - no privacy and intimacy (e.g., diaries, meetings/love) allowed - Newspeak - limited language to limit expression - no free will, own thoughts and memories Death sentence for misbehavior - destruction and reforming of history to the advantage of the government, nonstop lies - No one to trust - prohibition of gaining knowledge not coming from Big Brother - constant war, totalitarian state - torture - Unfair division of goods 1984 and my world - "surveillance" through smartphones (e.g.: talking about wheel barrows in presence of your smartphones will make advertisements for wheel barrows pop up on your smart phones [tested]) wars, dictatorship in some countries - similarities to Trump - People who blindly follow their leader Content: Chap Plot ter 1/1 (p. 9- 27) 1/2 (p. 28- 37) 9 | 体 1/3 (p. 38- 46) 1/4 (p.47- 58) 1/5 (p. 59- 74) 1/6 (p.75- 80) 1/7 (p. 81- 93) - Winston hides in an apartment to secretly write a diary He recalls the Two Minutes Hate, his feelings towards women who blindly follow the slogans and the intelligence he suspects O'Brien has Winston helps his neighbor with the sink and her children call him a thought criminal - He continues writing his diary - He accepts his faith as a dedicated man and leaves for work - Winston dreams of his mother - He tries to remember his childhood but barely remembers anything that happened after the 50s During The Physical Jerks he tries to remember more and remembers detecting proof for BB manipulating historical...
Nichts passendes dabei? Erkunde andere Fachbereiche.
Knowunity ist die #1 unter den Bildungs-Apps in fünf europäischen Ländern
Knowunity wurde bei Apple als "Featured Story" ausgezeichnet und hat die App-Store-Charts in der Kategorie Bildung in Deutschland, Italien, Polen, der Schweiz und dem Vereinigten Königreich regelmäßig angeführt. Werde noch heute Mitglied bei Knowunity und hilf Millionen von Schüler:innen auf der ganzen Welt.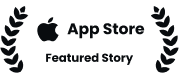 Immer noch nicht überzeugt? Schau dir an, was andere Schüler:innen sagen...
Ich liebe diese App so sehr, ich benutze sie auch täglich. Ich empfehle Knowunity jedem!! Ich bin damit von einer 4 auf eine 1 gekommen :D
Die App ist sehr einfach und gut gestaltet. Bis jetzt habe ich immer alles gefunden, was ich gesucht habe :D
Ich liebe diese App ❤️, ich benutze sie eigentlich immer, wenn ich lerne.
Alternativer Bildtext:
facts - Winston works - he rewrites the past for the Ministry of Truth - He creates Comrade Ogilvy because he had to rewrite a whole speech from BB - Winston's "friend" Syme talks to him about Newspeak during their lunch time - Parsons tells him about his children being good spies since they were little - Winston thinks about who will survive or get vaporised - Winston remembers his last sexual encounter which was with a prove prostitute and writes it down into his diary - He remembers that he had a wife, Katherine, who did not like sex - He wanted and wants sex for enjoyment, not for producing children - Winston thinks that the proles are the only hope for rebellion - He knows that the Party lies about the past but he does not know what is true - He believes that true freedom lies in the ability to interpret reality as one perceives it Themes Being watched and heard 24/7 by flat screens -Thought Police - Big Brother vs. Goldstein - Thought police - Children being overly fanatic towards BB - thought crime = death - no own memories - people only know what BB lets them know - rewriting the past so many times, it becomes nonsense - people being erased from existence and made up - Newspeak - People being vaporised - sex - the Party's opinion towards sex - the Party spreading lies and the people swallowing them Winston - Hides his true emotions from the flat screens - Puts on a mask of optimism - Hates Big Brother and the followers - terrified of children - thinks of himself as a dead mean - confused by not having memories - misses his mum - remembers not to show any emotion - thinks about the memory hole - uses his fantasy - feels alone - feels like he's the only one with a memory - wants to rebel against the Party - tries his best to remember - wants to scream filthy words - wants to be free Quote 'It was as though their two minds had opened and the thoughts were flowing from one into the other through their eyes. 'I am with you,' O'Brien seemed to be saying to him.' (p. 24, II. 28- 31) 'Nothing was your own except the few cubic centimeters inside your skull' (p. 35, II. 11-12) 'But you could prove nothing.' (p. 45, line 21) 'All history was a palimpsest, scraped clean and re-inscribed exactly as often as was necessary.' (p. 50, II. 7-8) '[...] Syme will be vaporised. He is too intelligent. [...] The Party does not like such people.' (p. 64, II. 18 - 19) "[...], the natural feeling had been driven out of them." (p. 79, II. 23-24) "The past was erased, the erasure was forgotten, the lie became truth" (p. 86, II. 25-26) 1/8 (p.94- 115) II/1 (p. 119- 130) 11/2 (P. 131- 140) 11/3 (p.141 -150) 11/4 (p. 151- 161) 11/5 (p. 162- 171) 11/6 (p. 172- 174) - Winston is going for a walk, he thinks the sky is in a warmer blue than the rest of the year - He ends up in a prole area and enters a prole pub after a bomb destroyed some houses in front of him - Winston revisits the store he bought the diary from and buys a coral and talks with Mr. Charrington - On his way home, he walks into the woman from the inner party - He begins to wonder what the Thought Police will do to him after they take him away - Winston meets the dark-haired girl and helps her after she fell; she dropped a note for him saying "I love you" - he tries to talk to the girl, cannot stop thinking of her and her note -They meet again at Victory Square and arrange a meeting - Winston and the girl meet far away from the city, he gets to know her name - Julia - and they start to make out - She tells him about her real feelings and thoughts towards the Party - Afterwards they have sex and it feels a little like a success to him -Winston and Julia exchange information about their lives, a lot about sexuality -Winston talks about his wife and regretting he did not push her off the cliff when he had the chance to - Winston and Julia meet in the room from Mr. Charrington and make love -Julia scares a rat away and discovers that Winston has a horror of rats -Syme got vaporised but nobody notices; everyone is busy preparing The Hate Week -Winston and Julia talk about the Party - Winston figures out that they have completely different reasons to have the Party - Winston and O 'Brien talk for the first time -O'Brien gives him his address so that Winston can pick up a dictionary of Newspeak - the proles - the danger of interacting with the proles and keeping things that bring up memories from the past - the thought Police taking disloyal people away - Change in relationship between Winston and the dark-haired girl -the danger of meeting - the importance of a good disguise and having to behave correctly -sexuality, the Party's reasons to prohibit sex -Winston's wife - the Inner Party having higher quality things -Winston's fear of cats - the Party's actions -different reasons to hate the Party - Options for the future - article Winston wrote - O'Brien being unorthodox → code-word? - thinking and acting more freely - thinks about leaving and living with Mr. Charrington - interested in visiting the shop again - scared that the dark-haired woman is spying him and the Thought Police will come and get him - feelings towards the dark-haired girl change → Sees her as a human being now too - now wants to stay alive because of the note - opens up to Julia - develops positive and protective feelings towards her - fears death -feels somewhat disgusted about his former wife - feels love for Julia, jealous when he cannot see her - very afraid of rats - tries to make Julia understand what he knows and how concerning it is - feels hope towards his theory about O'Brien - convinced that he carries out his plan "When you put it in words it sounded reasonable: it was when you looked at the human beings passing you on the pavement that it became an act of faith. ' (p. 98, II. 21-23) "In front of him was an enemy who was trying to kill him: in front of him, also, was a human creature, [...]" (p. 119, II.19- 21) "Their embrace had been a battle, the climax a victory. It was a blow struck against The Party. It was a political act" (p. 140, II. 17-18) "If you're happy inside yourself, why should you get excited about Big Brother and the Three-Year Plans and the Two Minutes Hate and all the rest of their bloody rot?"(p. 147, II.12-15) "[...] he had never heard a member of the Party singing alone and spontaneously. It would even have seemed slightly unorthodox, a dangerous eccentricity, like talking to oneself." (p. 156, II.9-11) "She did not feel the abyss opening beneath her feet at the thought of lies becoming truths." (p. 169, II. 1-2) "He had moved from thoughts to words, and now from words to actions." (p. 174, II. 20-21) 11/7 (p. 175- 182) 11/8 (p.183 -194) 11/9 (p.195 -230) 11/10 (p.231 -237) III/1 (p. 241- 254) 111/2 (p.255 -275) 111/3 (p. 276- 289) -Winston remembers his dream about his family and the poor conditions they lived in -he tells Julia that they should never betray each other - Winston and Julia visit O'Brien in his apartment tell him about their true intentions - O'Brien asks them what they are willing to do against the Party and tells them what they have to do and be beware of - O'Brien tells Winston about the book and his plan to give him a copy - The Hate week starts and it becomes public that Oceania is at war with Eastasia, not Eurasia → Winston has a lot of work changing this in articles etc. - He reads the book - Chapter III and I, he learns nothing new but it strengthens his opinion - He reads out parts of the book to Julia but she falls asleep -Winston and Julia spend time in Mr. Charrington's room - A voice starts talking behind the frame and afterwards men storm into the room - They get arrested and Julia gets carried away - Winston wakes up in a cell and speaks to an elderly woman - he meets Ampleforth and Parsons - O'Brien comes, too and shortly talks to Winston; Winston gets hit by an armed guard and cannot think properly anymore because of the pain - Winston gets punished until he confesses everything they want him to confess → O'Brien torments him primarily - O'Brien makes him believe that 2+2 equals 5 - Winston asks O'Brien questions During this session, Winston and O'Brien talk about the how and why questions from Winston's diary They talk about power and why it is so important for the Party - Winston is scared by his own appearance and O'Brien tells him that they have beaten him - Winston's family -the Party's inability to change their feelings → they can only make them say certain things - The Brotherhood, disloyalty towards the Party - The Hate Week - the book beauty → the woman singing in the yard - Mr. Charrington actually being a member of the Thought Police - Room 101 - different reasons to be arrested - Room 101 - The Party - Big Brother - motives of the Party - power - mankind being the center of and reason for everything - he feels ashamed for his last interaction with his mother and sister - he thinks that the proles are human and the Party members are not - somewhat anxious but also willing to fulfill his plan - feels safe and confident book eciates the - too scared to move - knows that he loves Julia but does not feel it - almost unbearable hunger - in pain, ready to confess - scared - feels powerless - still feels love for Julia - has hope that the Party will never win yet feels powerless "They could lay bare in the utmost detail everything that you had done or said or thought; but the inner heart, whose workings were mysterious even to yourself, remained impregnable" (p. 182, II. 8- 10) " 'To the confusion of the Thought Police? To the death of Big Brother? To humanity? To the future?' 'To the past', said Winston." (p. 192, II. 11-13) "Winston stopped reading, chiefly in order to appreciate the fact that he was reading, in comfort and safety." (p. 200, II. 18- 19) "It occurred to Winston that for the first time in his life he was looking, with knowledge, at a member of the Thought Police." (p.237, II. 18-19) "In the face of pain, there are no heroes [...]" (p. 254, 1. 22) "Who controls the past controls the future: Who controls the present controls the past,' repeated Winston obediently." (p- 263, II.10-11) "What can you do, thought Winston, against the Lunatic who is more intelligent than yourself, who gives your arguments a fair hearing and then simply persists in his lunacy? " (p. 278, II.1-3) III/4 (p. 290- 297) 111/5 (p. 298- 302) III/6 (p. 303- 313) - Winston feels better since he gets food and clean clothes, opportunities to clean himself - He starts to exercise physically and mentally - Winston has a moment of weakness where he feels his love for Julia again - O'Brien sends him to Room 101 - Winston is in Room 101 - O'Brien explains what will to him - Winston shouts that they shall do it to Julia, not him, and the cage with rats stays shut - Winston drinks gin and thinks about a chess problem in a café, remembering what O'Brien said to him - Julia and him meet by chance and barely talk about that they don't feel the same for each other anymore - He remembers a memory with his mother but calls it a false memory - He realizes he loves Big Brother - 2+2=5 - the party is right - Winston's greatest fear - Winston has to loose his love for Julia -what happened to them in the Ministry of Love - satisfied as long as he has clean clothes, food and is not beaten - starts to try to believe and understand and accept what the Party says as the truth - panic - betrays Julia - calm - peaceful - loves Big Brother "Sanity was statistical. It was merely a question of learning to think as they thought." [p.212, II. 26-27) "Again the black panic took hold of him. He was blind, helpless, mindless." (p.301, II. 27-28) "But it was all right, everything was all right, the struggle was finished. He had won the victory over himself." (p. 313, II. 18-19)