A Raisin in the Sun
A Raisin in the Sun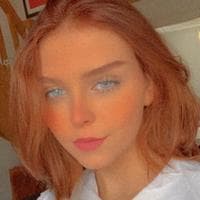 Lernzettel zu A Raisin in the Sun Summary, alle Szenen zusammengefasst, alle Charaktere beschrieben, Charakterisierung
DAIGIAL INI TIH off with the summary in the A Raisin in the Sun portrays a few we life of the Youngers, a Black family living on the South Side of Chicago on the 1950s. When the play opens, the Youngers are about to recieve an insurance check for $10.000. This money comes from the deceased Mr. Younger's life insurance policy. Each of the adult members of the family has an idea as to what. he or she would do with this money. The matriarch of the family. Mama, wants to buy a house to fulfill a dream, she shared with her husband. Mama' 'S son. walter Lee, would rather use the money to invest in a liquor store with his friends. He believes that the investment will solve the family's financial problems forever. Walter's wife. Ruth. agrees with Mama, however. hopes that she and Walter. can provide. more space and opportunity for his Travis.. Finally, Beneatha, Walter's sister and Mama's daughter, wants to use the money for her. medical school tution. She also her family members were not SO interested son .. wishes that assi- milating into the white. world. Beneatha instead tries to find her identity by looking back to the past and to Africa. discovers that be- As the play progresses, the Youngers clash over with their competing dreams.. she is pregnant but fears that. if she...
Mit uns zu mehr Spaß am Lernen
Lerne mit über 620.000 Lerninhalten von den besten Schüler:innen!
Vernetze dich mit anderen Schüler:innen und helft euch gegenseitig!
Bekomme bessere Noten ohne großen Aufwand!
Alternativer Bildtext:
has the child, she will put more financial pres- sure on her family members. When Walter says nothing to Ruth's admission that she is consi- dering an abortion, Mama puts a down payment on a house for the whole family. She lieves that. a bigger, brighter dwelling will help them all. This house is in Clybourne Park, an entirely white neighborhood. When the Younger's future neighbors find out that the Younger's are moving in, they send Mr. Lindner, from the Clybourne Park Improvement Association, to offer the Younger's money in return for staying away. The Younger's refuse the deal, even after walter lo ses the rest of the money ($6.500) to his friend Willy Harris, who persuades Walter to invest in the liquor store and then runs CLIM JUIIV cash. Ruth and In the meantime, Beneatha rejects her. suitor, George Murchison, whom she believes to be. shal - low and blind to the problems of race. Subsequently, she recieves a marriage proposal from her. Nigerian boy friend, Josepf Asaqai, who wants Beneatha to get a medical degree and move to Africa with him (Beneatha does not make her choise before the end of the play). The Youngers eventually move out of the appartment, fulfilling the family's long-held dream. Their future seems uncertain and slighty dangerous, but they are optimistic and determined a better life. They believe that they can succeed if they stick together as a family and dreams no longer. to live resolve to defer their act 1, scene 1 in of her The Younger family lives in a cramped, "furniture crowded" apartment that is clearly too small for its five occupants in one of the poorer sections of Southside Chicago. Walter Lee wants to invest Mama's $10.000 insurance. a liquor store with two of his friends. Because religious convictions against liquor drinking. Mama is uninterested in Walter's dream of get- ting rich quickly with this scheme.. Ruth. Walter's wife. is so exhausted from overwork that. she too IS un sympathetic to Walter's obsession with the money. Mama makes it clear that. part of the check will go towards to Beneath as education, in medical school. At the beginning of the play, money is the focal point of everyone's conversation, leading to arguments and. crea- ting a mood of conflict. Walter leaves for his chaffeur's job. and Travis leaves. for school. Ruth prepares for her job as a cleaning woman as Mama reprimands Beneatha about her. fresh talk. At the end of the scene. Mama discovers Ruth has fainted. and fallen the floor. to act 1, scene 2 day that the check is expected to arrive. Beneatha and Mama The following morning, Saturday, is the are busy doing weekend house cleaning when Ruth comes in, announcing sadly. that she is pregnant. Mama is upset when she realizes that Ruth is contemplating an abortion. Joseph Asagai brings Beneatha a gift of African records. and some Nigerian robes. After he leaves. Travis brings in the insurance check from the mailbox, and walter seizes this opportu- nity to discuss his buisness plans again. Mama, however, iqnores walter in the same. way about her that walter earlier ignored Ruth's attempts to tell him pregnancy. Mama eventually. the one to tell him about Ruth's dilemma and is surprised that his desire for the money overshadows his concern for both Ruth and his unborn child. has be that 1 to act 2 scene 1 Lee Later that Saturday, dressed in her new Nigerian robes and headdresses, Beneatha dances to African music while simultaneously giving Ruth an impromptu lesson in its significance. Wal-. ter comes in, after having had. a few too many drinks, and joins in Beneatha's ritualistic dance. The doorbell rings suddenly, and George Murchison arrives for his theater date with Beneatha. He gets into a heated debate with her over the history and heritage of black people, all of which he belittles as insignificant, and then he antagonizes walter by dismissing Walter's attempt to discuss his "big" business plans with him. After George's exit, walter and Ruth reminisce about their early days together and contrast their early dreams and warm feelings for one another, compared to now, when they seem to be slipping away from returns unexpectedly and announces Travis especially. that she has put a hefty down payment on a house in an borhood. Ruth cannot contain her happiness at the thought of their finally being able to move out of the overcrowded apartment. news; to him, one another. Mama Walter and Ruth - and also to all-white neigh- walter. however, is crushed by Mama's Mama has "butchered his dream ". to act 2, scene 2 The scene opens a few weeks late, on a Friday night; packing crates fill the Younger apart- ment in preparation for the move. Beneatha and George come in from their date and after a brief disagreement, George leaves, puzzled. Mama, still smarting over. walter's previous accu- sation that she "butchered" his dream, decides to entrust responsibility for the remaining money, stipulating that he first deposit $3.000 for Beneatha's education. Filled with renewed hope. walter. tells. Travis about his dreams for the future and says that he is a transaction that will change their lives walter, with the about to embark on a new venture act 2, scene 3 Beneatha that the family will move she and Walter with Ruth when This scene begins one week later. Ruth and Beneatha are in good spirit; this is the day that new neighborhood. Ruth tells on the previous evening, had gone on a date to the movies. Walter comes in and is dancing playfully. a white man comes to the door. asking for Lena Younger. Walter tries on his new status as "head of the household," telling the stranger that he handles his mother's "business matters". The man. Karl Lindner, acting as representative of the Clybourne ment Association, makes a very generous offer to buy the Younger's. new. home. At first, walter listens then tells Lindner to get out. When Lena returns, they each try to shield her from the reality that Lindner represents by giving her the housewarming gifts they'd purchased. Soon afterwards, Bobo arrives to tell walter that Willy ran off with their money. Both walter explode. with feelings of loss, anger, helplessness, and grief. Park Improve- Mama and to their. act 3 (1 An hour later, having no knowledge. of the Youngers' financial reversals, Asaqai drops by the apartment, hoping to help with the packing, but instead. he is greety by a changed. Beneatha. Seemingly, she is in shock. Very simply, she states, не Igave away the money." Her previous posi- tive idealism has been replaced by a loss of faith in humanity. The money that should have. financed her medical education is gone. She wants and expects sympathy from Asaqai, but instead, he upbraids her for her materialistic outlook. characters Lena Younger mom Beneatha Younger toxic rel nshi George Murchison brother sister proposes to Travis Younger mom 1 Mama ( Lena Younger): dad Walter Lee Younger in the middle of his thirties Asaqai: is from Nigeria Joseph Asaqai Ruth Younger joined the family when her son is Travis kind sometimes aggressive. good with everybody got pregnant Walter Lee Younger mom Beneatha Younger. an attractive college girl young, independent searches for her identity. dates two different men is proud on his African heritage tries to teach Beneatha about Ruth Younger she married a taxi driver defiant, caring, belligerent often fights and arques. believes that. money can fix problems refuses offer husband her heritage father of Travis, husband of Ruth, sister of Beneatha, son want to Karl Lindner Walter is the happiest with Asagai is the most depressed and angry with George prides her self on being independent → Willy open a the head of the family. is a sensitive mother stands up for her beliefs believes in god. dreams are more important to her than material wealth nurturing, caring liquor store Harris Bobo of Lena George Murchison : Karl Lindner: seems nice and polite at first Ruth: adjectives to describe the characters Walter: Lena : Beneatha: George: a rich man shallow, educated, wealthy constantly making literary allusions says he represents a welcoming comitee". from the neighborhood where Youngers planning to move wants to resolve the "problem" of the only white man kind gentle insistend indolent modest reliable confident independent rich generous " caring. faithful proud distant humble. tactful stubborn educated. well-liked pushy the :subborn : beautiful black family unreliable caring cautious considerate proud goal-oriented shallow. arrogant honest. easy to get along impulsive. short tempered out going generous self-centered a little arrogant condescending educated the with Die Characterisation beschreibt die äußere Erscheinung und wesensart einer Person. Außerdem umfasst sie die Erscheinung, Eigenschaften. Verhaltensweisen und die Entwicklung einer Person. AUFBAU 1. Introduction die Person wird knapp dargestellt wer? wo? Alter? - welche Rolle im Text? Beispiel: Tom Sawyer, the main character in The Adventures of Tom Sawyer by Mark Twain, is an eleven- to thirteen- year-old boy, who lives with his Aunt Polly and his half-brother Sid in St. Petersburg, Missouri. Tom's mother died when he was younger. Unlike his younger half-brother, Tom is a very lively child, not easy to handle for Aunt Polly. 2. Main part. die einzelheiten der Person werden in einer Sinnvollen Reihenfolge dargestellt. die äußere Erscheinung (von oben nach unten). die Persönlichkeitszüge (vom offensichtlichen zum Verborgenen! die Beziehung, Stellung und das Verhalten zu anderen Personen Textbeispiele liefern Beispiel: Tom is more interested in adventures than in going to school. He often stays away from school in order to have some fun. "Tom did play hookey (schwänzen), and he had a very good time." (The Adventures of Tom Sawyer, Ch. 1) Tom is very clever, too, when he wants to have something very much. Chapter 3, for example, describes how Tom carries out his plan of being allowed to sit next to Becky Thatcher in class. Tom has noticed that the only empty seat on the girls' side is beside Becky. He knows that if he shouts into the classroom the teacher will punish him and have him sit with the girls. 3. Conclusion die Gesamteinschätzung der Fiqur die Bedeutung der Fiqur für den Handlungsverlauf begründen persönliche Stellungnahme zum Handeln der Figur Beispiel: In The Adventures of Tom Sawyer the reader gets to know Tom in a number of different situations, having to do with different people, his aunt, the teacher, even some criminals. Though he is only a child, he beats the grownups by being faster and full of clever ideas. He is a boy most children would like to have for a friend.