Abi Lernzettel - Science & Technology
Abi Lernzettel - Science & Technology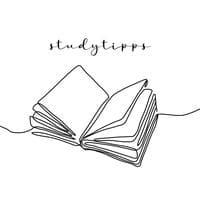 studytipps
1.471 Follower
Hier findest du meinen Abi Lernzettel zum Thema Science & Technolgy (Englisch mündlich).
Genetic EngineeringPro: Some argue that genetic engineering could lead to ethically better children who are less likely to harm themselves or others. Genes have a significant influence on personality, and modifying them could lead to a better, more intelligent, and less violent society. It would be possible to turn off genes responsible for traits such as alcoholism or psychopathy, but it would be voluntary.Contra: However, the ethical question of whether it is right to design children in this way remains. There is a risk that genetic engineering could create new diseases or genetic defects, and it could lead to a lack of diversity in the future. There is also a risk that the technology could be used for bad purposes.Designer BabiesThe colloquial term "designer baby" refers to a baby whose genetic makeup has been artificially selected to ensure the presence or absence of certain characteristics, especially with regard to the child's sex.CyborgsPro: Some argue that cyborgs, or people who have integrated technology into their bodies to improve or monitor some aspects of their health, could lead to a better quality of life. For example, bionic limbs could allow people to walk when they otherwise couldn't, and implantable devices could help with heart conditions.Contra: However, there are risks involved with implanting technology into the body, including medical risks and the potential loss of human characteristics such as compassion or empathy.AI & VRArtificial intelligence refers to the theory and development of computer systems able to perform tasks normally requiring human intelligence. While AI has many potential benefits, such as playing games or driving cars autonomously, many experts warn about the potential risks of super-intelligent machines.Virtual realities are computer-generated scenarios that can be experienced through devices like glasses or headphones. While they can create immersive experiences, there are concerns about the impact on human behavior and the blurring of the line between right and wrong.CloningCloning is the creation of an organism that is an exact genetic copy of another. While this technology has been used to create animals such as Dolly the sheep, there are ethical concerns about the implications of cloning humans.
Mit uns zu mehr Spaß am Lernen
Lerne mit über 620.000 Lerninhalten von den besten Schüler:innen!
Vernetze dich mit anderen Schüler:innen und helft euch gegenseitig!
Bekomme bessere Noten ohne großen Aufwand!