Alles zum Thema Shakespeare Abi 2021
Melde dich an, um das Know freizuschalten. Es ist kostenlos!
● Shakespeare's English : • He experimented with language Any kind of wordplay and puns were popular with the Elizabethan audience ● He made up new words and introduced them into English language He modified existing words by changing their function e.g using verbs as if they were nouns or making verbs out of nouns by adding prefixes (e.g to unhair) Some words have changed their meaning since Shakespeare's time ● Characteristics of English language ● Some words are not used anymore and with still other words, we just do not know what they may have meant in Shakespeare's time Modern English has 26 letters in the alphabet rather than 24 in Shakespeare's English There was a letter to represent the -th sound in the Elizabethan age Shakespeare's English Shakespeare's English thee thine thou thy art beseech didst doth / dost hast hath is't methinks Shalt I thee pray get thee done I charge thee Modern English you yours you your are you did I did does I did you have I have you? have you? is it? I think // believe Shall I beg you go away I mandate you (to do smth.) Translation Du /sie / Dich Deinle Du / Sie Dein / Ihr sein/ bist sind jmd anflenen hast du? machen / gemacht Du hast / hast du? haben Ist es...? Ich denke sollst / sollen Ich bitte dich verschwinde Ich beauftrage dich Fact file ● Full name: William Shakespeare Baptised: 26 April 1564 (date of birth unknown) Born in: Stratford-upon-Avon, Warwickshire, England Parents: John Shakespeare and Mary Arden Marriage: Anne Hathaway in 1582 Children: Susanna Hall, Hamnet Shakespeare, Judith Quiney Died: 23 April 1616 (aged 52) in...
Nichts passendes dabei? Erkunde andere Fachbereiche.
Knowunity ist die #1 unter den Bildungs-Apps in fünf europäischen Ländern
Knowunity wurde bei Apple als "Featured Story" ausgezeichnet und hat die App-Store-Charts in der Kategorie Bildung in Deutschland, Italien, Polen, der Schweiz und dem Vereinigten Königreich regelmäßig angeführt. Werde noch heute Mitglied bei Knowunity und hilf Millionen von Schüler:innen auf der ganzen Welt.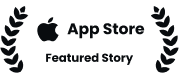 Immer noch nicht überzeugt? Schau dir an, was andere Schüler:innen sagen...
Ich liebe diese App so sehr, ich benutze sie auch täglich. Ich empfehle Knowunity jedem!! Ich bin damit von einer 4 auf eine 1 gekommen :D
Die App ist sehr einfach und gut gestaltet. Bis jetzt habe ich immer alles gefunden, was ich gesucht habe :D
Ich liebe diese App ❤️, ich benutze sie eigentlich immer, wenn ich lerne.
Alternativer Bildtext:
Stratford-Upon-Avon Sometime between 1585 and 1592 he began a successful career in London; • Actor, writer, part-owner of a playing conpany Produced most of his known works between 1589 and 1613 He wrote mainly tragedies, until 1608, among them Hamlet, Romeo and Juliet, Othello, Macbeth etc. Published in 1609, the Sonnets were the last of Shakespeare's non-dramatic works to be printed • 154 sonnets were published Overview over his plays Henry V: Henry V is a history play, probably written around. 1599. It covers events during the Hundred Years War, immediately before and after the Battle of Agincourt (1415). Soon after he becomes king, Henry V is considering making a claim to rule France as well as England. He asks the Archbishop of Canterbury about how strong his claim is, but it's when the dauphin sends Henry an insulting message that he makes up his mind and decides to invade France Richard III Jealous and crippled, Richard of Gloucester wants to be King of England and uses manipulation and deceit to achieve his goal. He murders his brothers, nephews, and any opposition to become King Richard III. In the end, Henry of Richmond raises an army, kills Richard in battle and becomes King Henry VII. William SHAKESPEARE HENRY FFF Shakespeare was the greatest hiemanist who has ever lived TREVOR NUNN William Shakespeare RICHARD III DOVER THRIFT EDITIONS Hamlet: The ghost of the king of Denmark tells his son Hamlet to avenge his murder by killing the new king, Hamlet's uncle. Hamlet feigns madness, contemplates life and death and seeks revenge. His uncle, fearing for his life, also devises plots to kill Hamlet. The play ends with a duel, during which the King, Queen, Hamlet's opponent and Hamlet himself are killed. Othello Lago is furious about being overlooked for promotion and plots to take revenge against his General; Othello, the Moor of Venice. Lago manipulates Othello into believing his wife Desdemona is unfaithful, stirring Othello's jealousy. Othello allows jealousy to consume him, murders Desdemona and then kills himself. Macbeth Three witches tell the Scottish general Macbeth that he will be King of Scotland. Encouraged by his wife, Macbeth kills the king, becomes the new king and kills more people out of paranoia. Civil war erupts to overthrow Macbeth, resulting in more death. Hamlet William Shakespeare Produkt SK MACBETH. Twelfth Night Viola, separated from her twin Sebastian, dressed as a boy and works four the Duke Orsino, whom she falls in love with. Orsino is in love with the Countess Olivia and sends Viola to court her for him, but Olivia falls for Viola instead. Sebastian. arrives, causing a flood of mistaken identity and marries Olivia. Viola then reveals she is a girl and marries Orsino Romeo and Juliet A young lovesick Romeo Montague falls instantly in love with Juliet Capulet, who is due to marry her father's choice, the County Paris. With the help of Juliet's nurse, the women arrange for the couple to marry the next day, but Romeo's attempt to halt a street fight leads to the death of Juliet's own cousin, Tybalt, for which Romeo is banished. In a desperate attempt to be reunited with Romeo, Juliet follows the Friar's plot and fakes her own death. The message fails to reach Romeo and believing that Juliet is dead, he takes his life in her tomb. Juliet wakes to find Romeo's corpse beside her and kills herself. Twelfth Night William Shakespeare Produkt Romeo and Juliet William Shakespeare The Taming of the Shrew Lucentio loves Bianca but cannot court her until her shrewish older sister Katharina marries. The eccentric Petruccio marries the reluctant Katharina and uses a number of tactics to render her an obedient wife. Lucentio marries Bianca and in a contest at the end, Katharina proves to be the most obedient wife. The Taming of the Shrew William Shakespeare Produkt Topics covered in Shakespeare's plays There are many different themes running through each individual Shakespeare play but here are some of the most common and most recognizable themes; Power Most, if not all, of his plays include some kind of fight for power. Whether it is political power (such as in Richard III) our power within families. Just look at who is fighting for the power, who they are fighting it for and how those characters are portrayed (evil, mad, heroic etc.). Nature Natur can primarily refer to the immediate, physical nature around us, such as in pastoral comedy like As You Like It. However it can also refer to human nature (such as the Nature VS Nature argument in King Lear) and the nature of the society that we live in (Macbeth) Love and Relationships This is a theme examined in pretty much every play. There is romantic, irrational love (obviously Romeo and Juliet), dutiful and tactical love (King Lear), mix- ups in love which could show the sometimes fickle nature of it (Twelfth Night) and eben love that goes unrecognized by the characters until the very end. These are just some of the forms of love in Shakespeare's plays but chances are that you can apply it to a lot of situations that occur. Conflict In a lot of Shakespeare's plays, there is physical conflict as the History Plays actually tell the story of real battles. However, conflict can also be applied to conflict within families (Romeo and Juliet, King Lear), conflict between lovers (Much Ado About Nothing) or even just emotional conflict (Hamlet). Characteristics of his sonnets A sonnet is a fourteen-line poem with conventional demands as to its structure and rhyme scheme. A sonnet can be divided into quatrains (four lines) and tercets (three lines) or quatrains and a couplet (two lines) The English (Shakespearean) sonnet consists of three quatrains and a couplet, often with a turn or change of theme in the couplet. The turn can also come before the couplet, usually at line 9. Main characteristics Fourteen-line poem ● The quatrains and a couplet Rhyme scheme: abab cdcd efef gg Not divided into stanzas ● lambic pentameter (Blank verse) Main themes covered in his sonnets Different types of romantic love The dangers of Lust and love Real beauty VS clichéd beauty. •The responsibilities of being beautiful Elizabethan age + world view The political background • Under Elizabeth I, England enjoyed a period of relative peace and prosperity Her father (Henry VIII) had broken with Rome and the Catholic Church and made himself Supreme Head of the Church in order to divorce his first wife ● It was Elizabeth who finalized this process and created the Church of England It was an age considered to be the height of English Renaissance and saw the full flowering of English literature and poetry Battles between Protestants and Catholics and battles between parliament and the monarchy The Protestant Catholic divide was settled by the Elizabethan Religious Settlement and parliament was still not strong enough to challenge royal absolutism Elizabethan world view The Elizabethan believed in a hierarchical order of the universe in which all creation was ranked in an unalterable order; God Angels Man existence, life, feelings, understanding the microcosm higher animals (having touch. memory, movement and hearing) animals like ants (having touch, memory, movement) animals like shellfish (having touch) plants existance and life vegetable class elements, liquids, metais mere existence inanimate class sensitive class existence, life. feeling The Doctrine of the four elements, an ancient belief that master was made up of earth, water, fire and air, also shaped the Elizabethan world view •Man himself was formed by the combination of the four elements: In ascending hierarchical order, these were earth and water, both tending to fall to the center of the universe, and air and fire, both tending to rise The elements, in a mixed state, shaped man's temperament Each element possesses two qualities which combined into a 'humour or human temperament: Earth (cold and dry: melancholy) Water(cold and moist: phlegmatic) ● Air (hot and moist: sanguine) Fire (hot and dry: choleric) Fire Hot Dry Air 153 Wet PIO Earth Water Modern Shakespeare adaptations Pretty much ever since Shakespeare's plays first came out, people have been remixing and reimagining them. Here's a list of some of the best modern adaptations of Shakespeare's plays: 10 Things I Hate About You: A nerd with a crush on the prettiest Girl in school plays a bad boy to date her mean older sister (The Taming Of The Shrew). West Side Story: This Bernstein/Sondheim musical recasts Romeo and Juliet as Tony and Maria, two kids from rival gangs in 1950s New York Hamlet 2: Time Travel, an extended cameo by none other than Jesus, some epic showtunes and the idea that forgiveness can heal psychological wounds (Hamlet) She's the Man: Amanda Bynes plays up her screwball comedy talents as Viola, who pretends to be her twin brother Sebastian so she can play on his boarding school's soccer team after her girls soccer team gets cut (Twelfth night) 3951 Modern poets inspired by Shakespeare Shakespeare influenced every generation of writers since his death and he continues to have an enormous impact on contemporary plays, movies and poems. Benjamin Zephaniah The British writer Benjamin Zephaniah is known for his poetry as well as novels, plays and other work. His poetry is called "dub poetry", which means that it is performed- the words are recited over the beat of reggae music. He chooses the final speech from A Midsummer Night's Dream as the piece of Shakespeare that inspired him most. Erik Didriksen Erik Didriksen takes hit songs and rewrites them as Shakespearean sonnets. y back on romance Mand on its twilight throes, when first you left; you claim'd we needed absence to advance, yet for togetherness, we'd been bereft. You soon returned, your face forlorn and drawn, and from your lips hung promises to change; then, by the morrow, all those oaths were gone and once again we found ourselves estranged. The cycle never breaks; our sordid tales end always with ellipses, not full stops. When yesternight our courtship freshly failed, you saw the cue to take it from the top. - But now that we are once again apart, I swear you shan't again reclaim my heart. Taylor Swift, "We Are Never Ever Getting Back Together" Charles Dickens The influence of Shakespeare as dramatist is also apparent throughout Dickens's fiction and journalism. Dickens was very involved in Victorian theatrical life and feiend written many actors of the day and Dickens would have seen many of Shakespeare's plays in performance. This inspired a particularly memorable description of performance of Hamlet in Great Expectations (1860) Sonnet 18 can be read as an argumentative text, leading to a logical conclusion. Analyse the logical train of thought in the sonnet step by step. Stylistic devices element alliteration allusion anaphora antithesis 5 Language awareness Although the sonnet follows a logical train of thought, it also has a great poetic impact. What makes Shakespeare's language poetic? In order to find out, analyse the language and imagery. Use the info box below to find examples of stylistic devices and their effects. SUPPORT D1, p. 322 ellipsis metaphor Part A: Shakespeare's sonnets extended metaphor onomatopoeia parallelism personification repetition rhetorical question simile lines 1 2 3-6 Workshop: Step by step interpretation opening of the train of thought in the form of a rhetorical question; direct address of the beloved affirmative answer to the question: The speaker claims that the beloved is evidence to support the claim of line 2: summer is.... definition and example words beginning with the same letter or sound, e.g. "false forgeries" (Sonnet 138) sth that is said and refers to another person or subject in an indirect way, e.g. "a King who took us to the mountaintop" (former US President Barack Obama in a speech, alluding to Martin Luther King) the repetition of identical words or phrases at the beginning of a sentence or a line, e.g. "Nobody hurt you. Nobody turned off the light" (We Remember Your Childhood Well, by Carol Ann Duffy) the opposition of ideas, words or phrases, e.g. "Fair is foul, and foul is fair" (Macbeth) leaving out words deliberately, e.g. "Therefore I'll lie with her, and she [will lie] with me" (Sonnet 138) a word or phrase used to describe sb/sth else in a way that is different from its normal use, e.g. "the eye of heaven" (Sonnet 18) a metaphor extended over several lines, e.g. "All the world's a stage, and all the men and women merely players" (As You Like It) words that sound like their meanings, e.g. the word "cuckoo" the repetition of sentence structure, e.g. "Some say thy fault is Some say thy grace is..." (Sonnet 96) representing objects, concepts, etc. as humans, e.g. "Make war upon this bloody tyrant Time" (Sonnet 16) deliberately repeating words or phrases a question which expects no answer, e.g. "Shall I compare thee to a summer's day?" (Sonnet 18) a word or phrase that compares sth to sth else using the words like or as, e.g. "My love is like a red, red rose" (A Red, Red Rose, by Robert Burns) →$10: How to work with poetry, p. 347 Webcode You can download this grid here: WES-73644-111 S10: How to work with poetry, p. 347 Info effect helps to enrich the poetic effect to arouse the reader's interest to emphasize a thought or a claim to express and underline conflict, or to heighten the intensity of feeling 8 to give a statement more emphasis or to make a text stylistically more conversational/lively to create an image in the reader's mind which makes the description more powerful engages the audience intellectually to add emphasis and make a text more lively may be used to contrast certain aspects or viewpoints to underline certain qualities in an object, concept, etc. to enrich meaning and emotional appeal direct address of the reader, often intended to influence him or her to create an image in the reader's mind which makes the description more powerful 275 '6 Workshop: Step by step $10: How to work with poetry, p. 347 blank verse enjambment free verse iambic pentameter metre Sonnets A sonnet is a fourteen-line poem with conventional demands as to its structure and rhyme scheme. A sonnet can be divided into quatrains (four lines) and tercets (three lines) or quatrains (four lines) and a couplet (two lines). rhythm There are different types of sonnets: The Italian (Petrarchan) sonnet consists of two quatrains and two tercets, often with a turn or change of rhyme theme in the two tercets. The English (Shakespearean) sonnet consists of three quatrains and a couplet, often with a turn or change of theme in the couplet. The turn can come before the couplet, usually at line 9. Structure of poems element S6: How to write a discussion/ comment, p. 338 Part A: Shakespeare's sonnets SUPPORT D2, p. 322 Analyse the structure of the sonnet. Consider the following • number of lines rhyme scheme • stanzas rhyme scheme stanza/verse 0 definition unrhymed lines with a five-beat rhythm (iambic pentameter) one line continuing onto the next poetry without a regular rhythm or rhyme five stressed (/) syllables alternating with five unstressed (x) syllables, giving a ten- syllable line the pattern of stressed and unstressed syllables the pace or "movement" of a poem; the rhythm is determined by the metre and by the length of sentences . the repetition of sounds, usually at the end of two or more lines the pattern created by the repetition of sounds at the end of lines turning point a section of a poem consisting of a group of lines . rhythm Info COMMENT/CREATIVE WRITING 7 CHALLENGE CHOOSE Discuss whether the claim of the last two lines is still valid today. example "So foul and fair a day I have not seen." (Macbeth) "Let me not to the marriage of true minds Admit impediments." (Sonnet 116) X / X 1 X / X / X 1 "No longer mourn for me when I am dead" (Sonnet 71) And then my heart with pleasure fills, And dances with the daffodils. (I wandered lonely as a cloud, by William Wordsworth) The rhyme scheme of Shakespeare's sonnets is abab cdcd efef gg. OR Write your own declaration of love. →SUPPORT D3, p. 322 • Choose the lyrical form (e.g. sonnet, song, rap, free verse) that will best express your feelings. Choose your own addressee. This need not be a person. You might want to address your text to e.g. your hometown, your most cherished childhood memory, a hobby you particularly enjoy, your favourite music group - anything you love. Language awareness Include a variety of stylistic devices. 8 EXTRA Learn Sonnet 18 by heart. Be prepared to recite it to your class. Think about how you personally want to speak the lines. What words do you want to stress? Why?