Argumentation: Does Britain still need the monarchy?
Melde dich an, um den Inhalt freizuschalten. Es ist kostenlos!
Zugriff auf alle Dokumente
Does Britain still need the monarchy? Nadine Schneider Dienstag, 26. Januar 2021 It was in 1952 when Queen Elizabeth II was crowned Queen of Great Britain at a young age after the death of her father and up to today, she still holds this office. While people were enthusiastic almost 70 years ago and revered the royal family, there are now more and more critics who reject it. The question arises whether Britain still needs the monarchy at all. There are several reasons why proponents of the crown want to maintain the monarchy. First of all, many people feel like the royal family embodies their country's human roots and identity and not only do they help to keep alive a sense of history but they also define and exemplify the human values the country stands for. The monarchy is a traditional symbol for Great Britain that people hold on to and are proud of. Furthermore, constitutional monarchy means stability. Governments come and go but monarchy endures. The British see the USA tearing itself apart every four years and decide that it isn't right for them. They have concluded that it is better to have a head of state that is trained for the job and isn't in constant conflict with the government. Another argument is that the royal family...
Nichts passendes dabei? Erkunde andere Fachbereiche.
Knowunity ist die #1 unter den Bildungs-Apps in fünf europäischen Ländern
Knowunity wurde bei Apple als "Featured Story" ausgezeichnet und hat die App-Store-Charts in der Kategorie Bildung in Deutschland, Italien, Polen, der Schweiz und dem Vereinigten Königreich regelmäßig angeführt. Werde noch heute Mitglied bei Knowunity und hilf Millionen von Schüler:innen auf der ganzen Welt.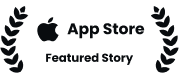 Immer noch nicht überzeugt? Schau dir an, was andere Schüler:innen sagen...
Ich liebe diese App so sehr, ich benutze sie auch täglich. Ich empfehle Knowunity jedem!! Ich bin damit von einer 4 auf eine 1 gekommen :D
Die App ist sehr einfach und gut gestaltet. Bis jetzt habe ich immer alles gefunden, was ich gesucht habe :D
Ich liebe diese App ❤️, ich benutze sie eigentlich immer, wenn ich lerne.
Alternativer Bildtext:
does a lot of charity and at the same time highlight important issues and help the disadvantaged people. Too much wealth is viewed as inappropriate in the family. Not to forget, the royals bring in lots of money via tourism. Every year millions of tourist come to visit Buckingham Palace, Windsor Castle and other key royal attractions. So on the one hand, the monarchy is really boosting Britain's tourist revenues but on the other hand, the royal family is extremely expensive which leads to the arguments against the monarchy. About 40 million pounds by taxpayer go to them every year. What do they need all this money for? Well they have a fancy lifestyle and all security measures at public appearances etc. must be financed. To go on, it is often criticized that Great Britain may be democratic but a monarchy definitely isn't. It puts power and influence into the hands of people who weren't elected and can't easily be removed from office. As an addition, it reinforces the idea that some people are born better than others which is a point that is also often criticized. The idea of monarchy is outdated and based on ideals the world no longer holds. It's anachronistic and prevents the UK from maturing into a proper modern state. 1 Dienstag, 26. Januar 2021 Finally, an argument that is very often mentioned is that the royals do not have any real responsibility. They may represent the country quite well in public, but they have no direct political influence and involvement. To conclude, there are definitely strong arguments for both sides but taking everything into consideration, I'm convinced that the monarchy as it is now has no real advantage for the United Kingdom aside from its tradition and history. I don't think it should be abolished, because the monarch is seen as the symbol of the nation, and has been considered to have a vital role in holding Britons together during tough times. But I think the expenses should be cut and the whole monarchy should be modernized a bit to adapt to today's modern age. 2 fut Chennean n Does Britain still need the monarchy ? advantages ↳ the royal family embodies their countries human roots and identity. (they help to keep alive a sense of history) ↳the royal family helps to define and examplify the human values the country Stands for ↳ they bring in a lot of money via tourism constitutional monarchy means Stability (→ governments come and go but monarchy endures) the royal family does a lot of charity (+ highlight important issues) disadvantages ↳it puts power and influence into the hands of people who weren't elected and can't easily be removed from office ↳it reinforces the idea that some people are born better than others ↳ they are very expensive (~48 million pounds /year by taxpayer) ↳ they don't have any real responsibility or tasks (→no direct political involvement) ↳ the idea of monarchy is outdated and based on ideals the world no Longer (anachronistic) holds ↳ the monarchy prevents the UK from maturing into a proper modern State