Englisch /
Brexit, British identity, ethnic diversity
Brexit, British identity, ethnic diversity
Brexit, British identity, ethnic diversity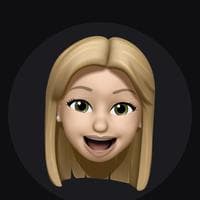 Hier findet ihr eine kurze Zusammenfassung des "Brexit" ,sowie Informationen über "British identity"
Brexit -is the name given to the United Kingdom´s(England, Scottland, Wales, Northern Ireland) departure from the European Union -combination of "Britain" and "Exit". -Uk left the EU on the 31 January 2020 -referendum 23 June 2016 -> UK decided to leave EU -> 51,9% voted to leave EU, minority in Scotland and with younger people, 48.1% wanted the country to remain a member of Eu -first country that left the EU after 47 years of being a member state -big troubles in the past -January 2017, the idea of the Brexit was born, 2017: start of two year exit deadline -problems: trade issues, jobs, political resigned their office, Northern Ireland, immigration, Visa problems -trade deal: 24 December 2020 reasons for leaving: England always felt kind of left out, commercial agreements easier without the EU, the majority voted to leave, large sum that is paid into the EU household budget Should they have left? Pro: being independent from the Eu and its decisions; no payment to EU household; protection from overcharging immigration, UK can safe a lot of money because they no longer need to contribute to the EU budget, they can be more free in creating their own laws more openly, they can solve the problem of unemployment (Arbeitslosigkeit) better -> full concentration on Britain, no multi currency problem ->...
Mit uns zu mehr Spaß am Lernen
Lerne mit über 620.000 Lerninhalten von den besten Schüler:innen!
Vernetze dich mit anderen Schüler:innen und helft euch gegenseitig!
Bekomme bessere Noten ohne großen Aufwand!
Alternativer Bildtext:
just. pounds, they can establish their own trade agreements -> getting rid of tariffs Con: less exports to the EU, imported good being more expensive, no part of the inner Eu, increasing unemployment, visa for traveling, no EU labour rights, products will rise in price because British people need to pay higher taxes, trade issues (Uk looses the benefits of free trade with neighbors, loss of EU citizenship (Staatsbürgerschaft) -> problems with health care, taxes .. British identity: royal family (consisting monarchy), fish&chips, tea, pubs&beer, bad weather, football, cricket, rugby, mistrusting Europe, multiculturalism (no discrimination) -> problem: immigration is one of the two biggest problems because there are already too much immigrants, Britain has become multicultural society but doesn't want any more of them to come in, British becomes minority in their own country Ethnic diversity: pro: cultural diversity enriches Britain (music, fashion, food); British society becomes mixed and not segregated -> people broaden their horizon, become open-minded; lern/benefit from other cultures.by experiencing it; multiculturalism turned London into an economically/ culturally successful and sophisticated city; Britain needs immigrants -> eg for economy (to abandon multiculturalism would make Britain a less liberal country (freedom of religion, moral, based on liberty, civil rights and human rights, freedom of speech) Con: fear that Britishness will eventually be lost -> dissolution from British culture (its going to be away); British become minority in their own country, inequality between ethnic groups