Brexit
Brexit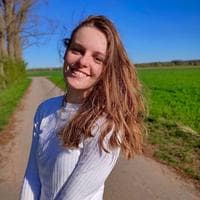 Brexit & Multiculturalism
Why Great Britain wanted They always felt kind of left out, asylum policy, Autonomy, commercial agreements are easier Without the EU, large sum that is paid into the EU-household budget Public vote (referendum) with 52% wanting to leave the EU, majority were older people Should Britain have left? ● ● Multiculturism ● ● to leave the EU: Pro being independent from the EU and its decisions Brexit no payment to the EU-household Protection from overcharging immigration immigration is one of their biggest problems In which way does Ethnic diversity influence GB? Multicultural society work tolerance, mutual respect, open mindset, trust → Advantages Cultural diversity enriches Britain food, music, fashion British society becomes mixed not se- gregated People broaden their ho- rizon Benefit from other cultures by experien- cing it Multiculturalism turned London into an eco- nomically & culturally successful and highly developed city Con less exports to the EU imported good beeing more expensive no part of the inner EU increasing unemployment visa for traveling no EU labour rights keeping British Identity Disadvantages fear that "Britishness" will eventually be lost British becomes a minority in their own country Ethnic minorities become excluded Judgement against ethnic groups - Inequality between ethnic groups Immigrants e.g. South Asians came to settle in the UK hoping for a better future. They fled from war, search for education, labour or like to Trade.
Mit uns zu mehr Spaß am Lernen
Lerne mit über 620.000 Lerninhalten von den besten Schüler:innen!
Vernetze dich mit anderen Schüler:innen und helft euch gegenseitig!
Bekomme bessere Noten ohne großen Aufwand!