Characters of Romeo and Juliet
Melde dich an, um den Inhalt freizuschalten. Es ist kostenlos!
Zugriff auf alle Dokumente
Ähnliche Inhalte
Balcony scene Rome and Juliet
Ausarbeitung zu der Aufgabe: "Analyze how Romeo expresses his love for Juliet in the first part of the scene (ll. 1-37). Focus on the imagery he uses and the impression that is conveyed of him"
Shakespeare
Englisch Grundkurs Zusammenfassung Abitur
Romeo and Juliet
Summary, Themes, Stylistic devices, information about Shakespeare
Romeo and Juliet
Eine Zusammenfassung aller Szenen und Akte.
Romeo and Juliet
Lermzettel beinhaltet folgendes: - Zusammenfassungen zu allen Szenen von Act1-Act3 - characterisation - characteristics of the play - subtopics for the A-levels - Shakespearen English - themes - idioms - Elizabethan Age
Romeo and Juliet Englisch Abitur
Plot, Characters
Character Comparison - Romeo and Juliet Romeo introduced as the traditional melancholy, emotionally confused lover infatuated with Rosaline who rejects him forgets Rosaline as soon as he sees Juliet, falls in love at first sight courageously defies any danger when meeting Juliet ignores conventional behavior when kissing Juliet in public at the feast superstitious (believes in dreams, fears the fatal influence of stars on his life) but also religious: relies on God's guidance makes rash decisions agrees to Juliet's decision to marry secretly when happy about the wedding, he is joking with Mercutio and teases Juliet's nurse being eager to spend the wedding night with Juliet, he ignores possible fatal consequences and the Friar's warnings changes from peaceful behaviour towards Tybalt to fury and revenge ignoring death penalty extremely emotional and sensitive: weeps uncontrollably when banished to Mantua after following Juliet's decisions, he makes a decision the first time on his own when his servants inform his mistakenly about Juliet's death (because of the missing letter): He decides to return to Verona and buys a poison to kill himself in the tomb of the Capulets. uncompromisingly faithful to Juliet but still considerate and rash because he is not aware of the signs hinting that Juliet is still alive Juliet introduced as a 13-year-old naive and obedient child who has no idea what love is and seems to consent to the arranged marriage with Paris falls in love...
Nichts passendes dabei? Erkunde andere Fachbereiche.
Knowunity ist die #1 unter den Bildungs-Apps in fünf europäischen Ländern
Knowunity wurde bei Apple als "Featured Story" ausgezeichnet und hat die App-Store-Charts in der Kategorie Bildung in Deutschland, Italien, Polen, der Schweiz und dem Vereinigten Königreich regelmäßig angeführt. Werde noch heute Mitglied bei Knowunity und hilf Millionen von Schüler:innen auf der ganzen Welt.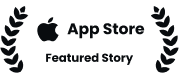 Immer noch nicht überzeugt? Schau dir an, was andere Schüler:innen sagen...
Ich liebe diese App so sehr, ich benutze sie auch täglich. Ich empfehle Knowunity jedem!! Ich bin damit von einer 4 auf eine 1 gekommen :D
Die App ist sehr einfach und gut gestaltet. Bis jetzt habe ich immer alles gefunden, was ich gesucht habe :D
Ich liebe diese App ❤️, ich benutze sie eigentlich immer, wenn ich lerne.
Alternativer Bildtext:
with Romeo instantly, ignores conventional behavior when kissing; wants to become Romeo's bride despite their belonging to hostile families sincere, expects an honest answer from Romeo whether he loves her fearful and thoughtful: fears their love is too rash, unadvised and might end quickly decides to marry Romeo secretly the following day changes from an obedient child to a young lady within a few yours; ignores her parents` advice and the rules of the patriarchal society impatient and passionate, eager to marry Romeo sensible when she urges Romeo to leave and rescue himself after their wedding night despairing and feeling helpless when Romeo is banished deceitful and hypocritical towards her parents when they insist on the arranged marriage with Paris does not really trust the Friar but drinks the sleeping drug determined and uncompromising like Romeo: awakening and seeing the dead Romeo, she stabs herself