globalization englisch Abitur 2022
Melde dich an, um das Know freizuschalten. Es ist kostenlos!
Everyday Life Food and clothes are essential aspects of everyday life. Communication through social media and learning different languages are becoming increasingly important. Education is now connected to digital technology, and mobile phones and social media have become ubiquitous. Economy Global trade is constantly changing and developing, making it easier to access other countries. Economic independence is a significant advantage, but outsourcing of labor and production can lead to cheaper workers and prices. Stock markets and international trading are now connected to communication and technology. Politics International alliances and cooperation are crucial, but trade can also be used as a weapon. Investment policy and updates about every political decision from all over the world are now available. There are more opportunities for espionage, and global challenges such as COVID-19 and climate change are significant issues. Movements such as BLM and F for Future are also gaining momentum. Technology Social media, the internet, and communication all over the world have revolutionized the way we live. Copying technology has led to job opportunities and economic advantages. Medical progress and artificial intelligence are also significant developments. Military technology has also advanced, making trading easier. Culture/Religion Travelling has become more accessible, and globalization has led to the migration of people. Custom traditions, values, beliefs, and religion are now more diverse. Converting to different religions is becoming more common. The diversity of people and languages is also increasing. Sports and international events are now more accessible, and there is easier access to information. Positive Consequences Innovation is followed by growth in employment, creating new jobs even in developing countries. There is hope for spreading democracy, human rights, and universal values, while conflicts can be prevented. There is a possibility of international relations and fighting racism. There are significant health benefits, and talented individuals can influence the market. There are more possibilities for education, including online education. Communication is faster, and industrial countries are economically advantaged. Big companies and multinational corporations are now global players. Definition Winners of globalization are developing countries, which have made progress in the environment. Workers of developing countries have more job opportunities. Smaller companies can now compete, and there is competition in the local farmers' market. Losers of globalization include the textile industry, low-cost factories, and cultures that are becoming westernized or Americanized. The process of increasing global conformity with regard to cultural, economic, and technical convergences is known as cultural globalization. The transfer of goods, capital, and services simplifies communication and interaction with foreign speakers due to the lingua Franca English. Causes The first industrial revolution (18th century) and the second one (19th century) were characterized by numerous inventions such as the light bulb, the automobile, or the steam engine. Old structures were renewed, and society transformed. The third great wave is characterized by innovations in the technological field, which includes artificial intelligence, the internet, mobile technology, drones, or even mobile translation. Finance and education are also affected, as there are now cryptocurrencies such as Bitcoin, as well as numerous opportunities for education and training in all possible directions on the internet. Negative Consequences Developing countries are increasingly dependent on foreign support, investment, and credit. There is an erosion of national cultures, and massive illegal immigration is becoming a significant issue. "The Survival of the fittest" could be seen as a caricatured representation of the widening gap between rich and poor or skilled and unskilled workers. The industrial sector drops as agricultural labor is reducing, and exploitation is becoming more common in developing countries. Increased mobility can promote the spread of diseases, and small family businesses cannot compete against international companies. Financial crises of states can cause international damage, and the fast-paced life and social media influence can lead to losing real social connections.
Nichts passendes dabei? Erkunde andere Fachbereiche.
Knowunity ist die #1 unter den Bildungs-Apps in fünf europäischen Ländern
Knowunity wurde bei Apple als "Featured Story" ausgezeichnet und hat die App-Store-Charts in der Kategorie Bildung in Deutschland, Italien, Polen, der Schweiz und dem Vereinigten Königreich regelmäßig angeführt. Werde noch heute Mitglied bei Knowunity und hilf Millionen von Schüler:innen auf der ganzen Welt.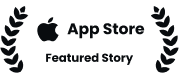 Immer noch nicht überzeugt? Schau dir an, was andere Schüler:innen sagen...
Ich liebe diese App so sehr, ich benutze sie auch täglich. Ich empfehle Knowunity jedem!! Ich bin damit von einer 4 auf eine 1 gekommen :D
Die App ist sehr einfach und gut gestaltet. Bis jetzt habe ich immer alles gefunden, was ich gesucht habe :D
Ich liebe diese App ❤️, ich benutze sie eigentlich immer, wenn ich lerne.