Impact of Shakespeare Abi 2022
Melde dich an, um den Inhalt freizuschalten. Es ist kostenlos!
Zugriff auf alle Dokumente
The impact of shakespearean drama on young audiences today: William Shakespeare • english playwright, actor and poet during the Elisabethan Era • regarded as the greatest writer in English language and the world's greatest dramatist wrote about three dozen plays -> mainly comedies, tragedies and history plays Is Shakespeare still relevant? - Student perspective pros • deep influence on the English language: he invented over 1700 words that we use on a daily basis • Shakespeare as a person is a mystery that Still needs to be solved . • his themes are timeless: ambition, revenge, love, rejection • his way of writing and creating characters stand out comparing to other playwrights: the characters form their own identity by being so realistic and relatable • part of national identity and influenced history and politics ● • one can learn a lot about the period of the Renaissance and people's way of life during that age • his plays are interesting: storylines of many modern movies and books are similar to his plots ● • it should not be dismissed as irrelevant, unimportant, or non-relatable cons The ONG COMPLETE *WORKS* Get of 200 WILLIAM SHAKESPEARE SC • ancient used language and outdated norms • bad reputation among students: it is forced upon students and seems old-fashioned • difficult to understand: analyzing the language leads to confusion • can often appear irrelevant after so much time has passed • The characters in shakespearean plays can relate to students today in...
Nichts passendes dabei? Erkunde andere Fachbereiche.
Knowunity ist die #1 unter den Bildungs-Apps in fünf europäischen Ländern
Knowunity wurde bei Apple als "Featured Story" ausgezeichnet und hat die App-Store-Charts in der Kategorie Bildung in Deutschland, Italien, Polen, der Schweiz und dem Vereinigten Königreich regelmäßig angeführt. Werde noch heute Mitglied bei Knowunity und hilf Millionen von Schüler:innen auf der ganzen Welt.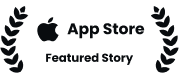 Immer noch nicht überzeugt? Schau dir an, was andere Schüler:innen sagen...
Ich liebe diese App so sehr, ich benutze sie auch täglich. Ich empfehle Knowunity jedem!! Ich bin damit von einer 4 auf eine 1 gekommen :D
Die App ist sehr einfach und gut gestaltet. Bis jetzt habe ich immer alles gefunden, was ich gesucht habe :D
Ich liebe diese App ❤️, ich benutze sie eigentlich immer, wenn ich lerne.
Alternativer Bildtext:
certain aspects, like racism and humor: • modern writings are easier to understand and relate to daily life • shakespearean plays do not connect to today's controversial issues because they were written so long ago ● • we are taught to use the correct words and grammar, but learn about some dead guy that does the exact opposite lol • maybe beneficial for people who study literature but not for high school students