Melde dich an, um den Inhalt freizuschalten. Es ist kostenlos!
Zugriff auf alle Dokumente
LADY DIANA - THE "PEOPLE'S PRINCESS" Luise C. Hamsch • General information ● ● ● ● ● Divorce Social engagement • Death and funeral ● Early life Wedding to Prince Charles Life in the Royal Family ● • Memorials and charities ● Sources STRUCTURE ● Diana Frances Spencer * July 1, 1961, in Norfolk GENERAL INFORMATION ● mother: Frances Ruth Burke Roche, Viscountess Althorp father: Edward John Spencer, Viscount Althorp younger brother, 2 older sisters July 29, 1981: wedding to Prince Charles August 1996: divorce one of the most adored members of the British Royal Family ● † August 31, 1997, in Paris ● ● ● EARLY LIFE initial education at home, several high schools, finishing school in Switzerland 1975: father inherited Earldom - title Lady Diana Spencer very shy while growing up interested in dance, music and domestic science great fondness for children moved to London → assistant at Young England Kindergarten ● ● ● WEDDING TO PRINCE CHARLES known each other since childhood started dating in 1977 press and public - fascinated February 6, 1981: proposal • worth of ring: £28,000 WEDDING TO PRINCE CHARLES ● July 29, 1981: marriage to Prince Charles → Diana, Princess of Wales St Paul's Cathedral, 2,650 guests • 100,000 people lining route from Buckingham Palace to cathedral ceremony broadcasted on TV around the world ● 1 billion viewers from 74 countries → "wedding of the century" • 1st Englishwoman to marry heir to throne for 300 years ● https://www.youtube.com/watch?v=qkVzK3fjzCE principal home at Highgrove House near Tetbury, apartment in Kensington palace as...
Nichts passendes dabei? Erkunde andere Fachbereiche.
Knowunity ist die #1 unter den Bildungs-Apps in fünf europäischen Ländern
Knowunity wurde bei Apple als "Featured Story" ausgezeichnet und hat die App-Store-Charts in der Kategorie Bildung in Deutschland, Italien, Polen, der Schweiz und dem Vereinigten Königreich regelmäßig angeführt. Werde noch heute Mitglied bei Knowunity und hilf Millionen von Schüler:innen auf der ganzen Welt.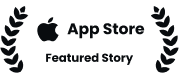 Immer noch nicht überzeugt? Schau dir an, was andere Schüler:innen sagen...
Ich liebe diese App so sehr, ich benutze sie auch täglich. Ich empfehle Knowunity jedem!! Ich bin damit von einer 4 auf eine 1 gekommen :D
Die App ist sehr einfach und gut gestaltet. Bis jetzt habe ich immer alles gefunden, was ich gesucht habe :D
Ich liebe diese App ❤️, ich benutze sie eigentlich immer, wenn ich lerne.
Alternativer Bildtext:
"London home" • two sons, 17 godchildren ● ● LIFE IN THE ROYAL FAMILY ● Prince William Arthur Philip Louis, * June 21, 1982 Prince Henry Charles Albert David, * September 15, 1984 devoted mother: tried to give them a "normal childhood" November 1997: interview - unhappiness in personal life, pressure of her public role • several marriage crises LIFE IN THE ROYAL FAMILY LIFE IN THE ROYAL FAMILY Public role after marriage: involvement in official duties of royal family tours through country: to show proximity to the people official overseas visits with husband Australia, Brazil, Cameroon visited some countries by herself Germany, Pakistan, Hungary Public admiration modest despite social status "fashion icon": renowned for her style, closely associated with fashion world centre of press' attention suffering from public pressure → depression, anxiety, bulimia December 1993: annunciation - social withdraw ● LIFE IN THE ROYAL FAMILY ● LIFE IN THE ROYAL FAMILY Public admiration cover 1: 1988 cover 2: 1992 ● People Extra Newswee. ALL ABOUT DIANA The Private World Of A Princess December 21, 1992: $2.95 TO O SOMALIA BUT TO SO The Monarchy in Crisis ON HER OWN ● DIVORCE August 1996: Divorce was finalized couple became estranged over the years, Diana couldn't deal with pressure infidelities from both parties Diana gave up title "Her Royal Highness" + any claim to British throne continued to appear with Royal Family on major national occasions SOCIAL ENGAGEMENT ● ● ● SOCIAL ENGAGEMENT highlighted how royalty could be in touch with the public after separation: dedicated more time to charity work used fame to raise awareness of humanitarian issues president/ patron of over 100 charities Healthcare changed worlds perception of HIV and Aids • shook hands with HIV-positive patients without wearing gloves raised awareness of leprosy travelled to countries with high leprosy rate patron of the leprosy mission numerous hospital visits spent time with patients, listened to their stories ● ● SOCIAL ENGAGEMENT ● Ban of landmines 1997: campaign - ban on manufacture and use of landmines ● SOCIAL ENGAGEMENT ● captured by the BBC Heart of the Matter documentary January: visited Angola August: visited Bosnia (landmine projects) 37 WLINS August 31, 1997: Diana Spencer, Dodi Fayed: visit to Paris • car crash after trying to escape from paparazzi river: under influence of alcohol and drugs Fayed, driver: pronounced death at scene • Diana succumbed to her injuries at a Paris Hospital ● news of her sudden death shocked the world body was subsequently brought back to the UK ● ● ● DEATH AND FUNERAL ● ● ● ● ● September 6, 1997: funeral procession - Kensington Palace to Westminster Abbey ● sons joined final stretch of procession thousands of mourners packed streets to watch 2.5 billion people turned in on TV to watch ceremony powerful eulogy from her brother performance from Elton John body laid to rest at her families estate DEATH AND FUNERAL ● ● MEMORIALS AND CHARITIES "No one who knew Diana will ever forget her. Millions of others who never met her, but felt they knew her, will remember her." - September 5, 1997: Queen Elizabeth II, televised address from Buckingham Palace 2007: William, Harry honoured mother with special concert proceeds of event: to charities supported by Diana & her sons Diana, Princess of Wales Memorial Fund: to continue her charitable efforts ➤ strong and iconic woman ● ● ● ● ● ● ● ● www.gala.de www.pinterest.com www.popsugar.com www.youtube.com www.insider.com www.clickamericana.com www.thedailybeast.com www.biography.com www.royal.uk www.harpersbazaar.com SOURCES THANK YOU FOR YOUR ATTENTION! Do you have any questions? General information Diana Frances Spencer LADY DIANA - THE "PEOPLE'S PRINCESS" * July 1, 1961, in Norfolk Paris noble family one of the most adored members of the British Royal Family Life in the Royal Family Public admiration Luise C. Hamsch July 29, 1981: marriage to Prince Charles → Diana, Princess of Wales "wedding of the century" 1st Englishwoman to marry heir to throne for 300 years two sons (Prince William, Prince Harry) November 1997: interview - unhappiness in personal life, pressure of her public role after marriage: involvement in official duties of Royal Family August 1996: divorce several marriage crisis, infidelities, Diana couldn't deal with pressure modest despite social status "fashion icon", centre of press' attention Social engagement † August 31, 1997, in suffering from public pressure → depression, anxiety, bulimia December 1993: social withdraw Death and funeral used fame to raise awareness of humanitarian issues healthcare (HIV/Aids & Leprosy) campaign: ban on landmines www.mom.com August 31, 1997: Diana Spencer, Dodi Fayed: visit to Paris; car crash Diana succumbed to her injuries at a Paris Hospital September 6, 1997: funeral procession thousands of mourners packed streets to watch, 2.5 billion people turned in on TV will never be forgotten