Mala - The third and final continent by Jhumpa Lahiri
Melde dich an, um den Inhalt freizuschalten. Es ist kostenlos!
Zugriff auf alle Dokumente
Ähnliche Inhalte
The third and final continent
The third and final continent
shortstories Q1 Englisch LK
Loose change she shall not be moved the third and final continent the escape
Volcanoes (Erdkunde bilingual)
Definition and facts about this topic
Characterisation - Useful words and Phrasen + positiv andd negativ character traids and emotions
Useful words and Phrasen positiv andd negativ character traids and emotions
30 very important verbs for daily use
✨Viel Spaß
indirect speech
Tabelle zum Vergleich der direkten und indirekten Rede
S.142 Characterization of Mala In the following text I am going to characterise Mala. Mala is a fictional character in the short story "The third and final continent" by Jhumpa Lahiri. Mala is the daughter of a school teacher from Beleghata (1.188). She has an arranged marriage with the narrator of the short story, a man from Calcutta who moved to London and later moved to Boston. The marriage was arranged by the narrator's older brother and his wife (1.185-186). Her skills and abilities are cooking, knitting, embroidering, sketching landscapes and reciting poems by Tagore (I. 188-190). Mala is 27 years old and her parents had begun to be scared that she would never marry, so her parents wanted to save her from spinsterhood (I. 192-194). For five days, the arranged couple shares a bed, while the narrator is in India. In each of those nights, Mala creams and braids her hair, turns away and weeps, because she misses her parents (1.195f.) She also rubs coconut oil into her scalp, everyday (1.472-473). This reveal, that she likes to take care of her body but also loves and misses her family. Before her departure to the United States, she sends a letter to her arranged husband, which let us assume, that she wants to...
Nichts passendes dabei? Erkunde andere Fachbereiche.
Knowunity ist die #1 unter den Bildungs-Apps in fünf europäischen Ländern
Knowunity wurde bei Apple als "Featured Story" ausgezeichnet und hat die App-Store-Charts in der Kategorie Bildung in Deutschland, Italien, Polen, der Schweiz und dem Vereinigten Königreich regelmäßig angeführt. Werde noch heute Mitglied bei Knowunity und hilf Millionen von Schüler:innen auf der ganzen Welt.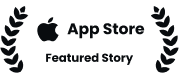 Immer noch nicht überzeugt? Schau dir an, was andere Schüler:innen sagen...
Ich liebe diese App so sehr, ich benutze sie auch täglich. Ich empfehle Knowunity jedem!! Ich bin damit von einer 4 auf eine 1 gekommen :D
Die App ist sehr einfach und gut gestaltet. Bis jetzt habe ich immer alles gefunden, was ich gesucht habe :D
Ich liebe diese App ❤️, ich benutze sie eigentlich immer, wenn ich lerne.
Alternativer Bildtext:
build their relationship and that she tries to stay in contact with her husband. In the letter, she reveals that she feels lonely (l.193f.). Mala has thin brown arms, gold bracelets, a small red circle on her forehead and feet which are tinted with red dye (1.438f.). This also shows, that her outward appearance is important to her. After her arrival at the airport in Boston, she told her husband that "the thought of eating an ox's tail made me lose my appetite" (1.450). This shows, that Mala is a sensitive person. Mala keeps her head covered with her sari, even though the narrator tells her, that it's not necessary (1.466). She seems to follow traditional values, by covering her head and preparing food for her husband (1.478). After Mala and the narrator visited Mrs. Croft, who calls Mala "a perfect lady" (1.560), they feel a connection to each other for the first time. In the end, Mala and the narrator live in "a town about twenty miles from Boston, on a tree-lined street" (1.586). They are American citizens, who fly to Calcutta every few years and have a son who attends Harvard University (1.589). All in one, Mala is a sensitive woman, who likes traditional values and taking care of her outward appearance. In addition to that the misses her family and feels lonely in the beginning, but ends up as an American citizen in a good marriage with a son.