Melde dich an, um den Inhalt freizuschalten. Es ist kostenlos!
Zugriff auf alle Dokumente
Timeline: The (concise) History of Nigeria Precolonial -People settled in that region from as early as Nigeria 9000 BC -Nok culture = the ancient culture produced terra-cotta figurines, Nok people are Neolithic tribes and made the transition to the Iron Age - during the 9th century the trading empire grows up around Lake Chad -Formation of city states, kingdoms and empire including Hausa kingdoms and Borno dynansty in North, Oyo and Benin kingdoms in south -Portuguese navigators reach Nigerian coast - 16/17th century Slave trade sees Nigerians forcibly sent to the Americas Nigeria as a Colony - 1841-1900 Anti-slavery = British anti-slavery policy = boosting the trade in palm oil - British navy patrols liberate captives from slave ships of other nations and to settle them at Freetown in Sierra Leone -1849 the British government accepts to be more involved -Fernand Po takes responsibility for the brights of Biafra and Benin + undertakes direct negotiations with the king of Lagos - As the principal port was breaking down in 1851, Lagos was attacked and captured by a British force -Britain annexed Lagos as a Crown Colony in August 1861 - 1879-1900 the Royal Niger company = George Goldie persuaded the British trading enterprises on the Niger to meet their interests -1893= the delta region is organized as the Niger Coast Protectorate - Benin City is partly burnt by British troops - in 1900 the company's charter are...
Nichts passendes dabei? Erkunde andere Fachbereiche.
Knowunity ist die #1 unter den Bildungs-Apps in fünf europäischen Ländern
Knowunity wurde bei Apple als "Featured Story" ausgezeichnet und hat die App-Store-Charts in der Kategorie Bildung in Deutschland, Italien, Polen, der Schweiz und dem Vereinigten Königreich regelmäßig angeführt. Werde noch heute Mitglied bei Knowunity und hilf Millionen von Schüler:innen auf der ganzen Welt.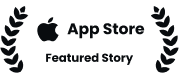 Immer noch nicht überzeugt? Schau dir an, was andere Schüler:innen sagen...
Ich liebe diese App so sehr, ich benutze sie auch täglich. Ich empfehle Knowunity jedem!! Ich bin damit von einer 4 auf eine 1 gekommen :D
Die App ist sehr einfach und gut gestaltet. Bis jetzt habe ich immer alles gefunden, was ich gesucht habe :D
Ich liebe diese App ❤️, ich benutze sie eigentlich immer, wenn ich lerne.
Alternativer Bildtext:
revoked, as Britain assumes direct responsibility for the region from the coast in the north - there remains tension between Britain and France, over drawing Nigeria's western boundary - in 1912 Lugard, whos is the appointed high commissioner of the protectorate of northern Nigeria, was appointed governor of both northern and southern Nigeria and was given the task of merging them Independent Nigeria -1914 the northern and southern parts are emerging and the entire region becomes the Colony and Protectorate of Nigeria -1922 a part of a former German colony Cameroon is added no Nigeria under League of Nations mandate, as in the First world War the Briti and the French did an invasion of the colony - In 1951 the country has been divided into Northern, Western and Eastern regions, each with its own house of assembly - during the 1950s an African political structure is gradually achieved - 1957 there was a federal Prime Minister and the Western and Eastern regions are granted internal self-government -1959 the Northern regions a granted internal self-government - Colony and Protectorate of Nigeria: 1914- 1960 -Nigeria gained independence from the United Kingdom on 1 October 1960 - Prime Minister Sir Abubakar Tafawa Balewa leading a coalition government -from 1962 to 1964 there is almost continuous anti-northern unrest elsewhere in the nation, the homeland of the Ibo, this leads to a massacrer where Ibos got killed -In January 1966 Mr Balewa was killed in coup, Mai-Gen Johnson Aguiyi-Ironsi forms government -In July 1966 General Ironsi was killed in counter-coup, replaced by Lieutenant-Colonel Yakuba Gowon - 1967 the three eastern states secede as the Republic of Biafra, sparking a three year civil war, called the Biafran war -1975 the General Mohammed assassinated in failed coup attempt and got replaced by Lt- Gene Olusegun Obasanjo, who helped introduce US-style presidential constitution -1979 the Elections bring Alhaji Shehu Shagari to power -from August till September 1983 President Shagari was re-elected amid accusations of irregularities -in December 1983 Maj-Gen Muhammad Buhari seizes power in bloodless coup -in 1985 Ibrahim Babangida seizes power in bloodless coup, curtails politicial activity -1993 June = Military annuls elections when the preliminary results showed victory by Chief Moshood Abiola -1993 November = as Gen Sani Abacha seizes power he used it to suppress the opposition -1994 = Moshood Abiola was arrested after he was proclaiming himself as president -1995 = Ken Saro-Wiwa was a campaigner agains oil industry damage to hus Ogoni homeland, which lead to a hasty trial = in protest the European Union imposes sanctions until 1998 + the commonwealth suspends Nigeria's membership until 1998 - 1999 = Parliamentary and presidential elections = Olusegun Obasanjo sworn in as president -2000 = Adoption of Islamic Sharia law (religious law forming part of the Islamic tradition) by several northern states in the face of oppositions form Christians = Tension was forming, which resulted into hundreds of deaths in clashes between Christians and Muslims -2001 = Tribal war in Benue State displaces thousands of people -2002 = a lot of people got killed in Lagos in clashes between Hausas and Yorubas -2003 = at the 12th April the first legislative elections happened since the end of the military rule in 1999 = President Obasanjo's People's Democratic Party wins parliamentary majority -2003 September = Nigeria's first satellite, NigeriaSat-1 -2004 May = State of emergency is declared after more than 200 Muslims were killed in Yelwa in attacks by Christian militia -2009-2020 = Boko Haram uprising ( Islamist movement) -29th May 2007= Umaru YarÁdua sworn in as president -2016= Buhari declines oil revenge - 2019 = Buhari was re-elected