Q2 Englisch GK Abi Lernzettel 2022
Melde dich an, um den Inhalt freizuschalten. Es ist kostenlos!
Zugriff auf alle Dokumente
Inhaltsverzeichnis 022 -> Thema / Inhalt Q2.1 Great Britain - past and present: the character of a nation -> Great Britain - tradition and change being british: national identity and national stereotypes Q2.2 Ethnic diversity →> Great Britain as a multicultural society -> prejudice and one-track mind Shooting an Elephant The Embassy of Cambodia My Son the Fanatic Seite 2-3. 3 4 4 5-7 8-10 11-13 House of Commons -> members elected by the citizens one representative for each contituency -- debate and propose laws - Prime Minister chooses 20 ministers (cabinet) leader of the party with the most votes traditional role political System parliamentary democracy, constitutional monarchy. parliament Great Britain-tradition and change House of Lords - members which have an birth-right to have a seat in the parliament - selected by the Prime Minister and appointed by the Queen - limited power -> only able to make suggestions. British Monarchy. monarch was all-powerful -> absolute political power ´ - since Henry VIII head of the Church of England - after the civil war less power → constitutional monarchy Monarch head of state -> no political power -> - representative figure todays role - current monarch: Queen Elizabeth II (since 1952) - official head of state ¨´- represents the country .- - opens Parliament each year after the summer recess officially appoints the Prime Minister after the general election meets the Prime Minister once a week to talk about recent issues & developments - popularity of the royal family has increased (-> charities, openness) colonization - Britains colonial...
Nichts passendes dabei? Erkunde andere Fachbereiche.
Knowunity ist die #1 unter den Bildungs-Apps in fünf europäischen Ländern
Knowunity wurde bei Apple als "Featured Story" ausgezeichnet und hat die App-Store-Charts in der Kategorie Bildung in Deutschland, Italien, Polen, der Schweiz und dem Vereinigten Königreich regelmäßig angeführt. Werde noch heute Mitglied bei Knowunity und hilf Millionen von Schüler:innen auf der ganzen Welt.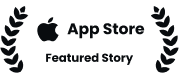 Immer noch nicht überzeugt? Schau dir an, was andere Schüler:innen sagen...
Ich liebe diese App so sehr, ich benutze sie auch täglich. Ich empfehle Knowunity jedem!! Ich bin damit von einer 4 auf eine 1 gekommen :D
Die App ist sehr einfach und gut gestaltet. Bis jetzt habe ich immer alles gefunden, was ich gesucht habe :D
Ich liebe diese App ❤️, ich benutze sie eigentlich immer, wenn ich lerne.
Alternativer Bildtext:
empire lasted roughly from the 16th to the 20th century - largest empire known in history -"the sun never sets on the Britsh Empire" -> empire was so big that there was always somewhere sun light `- Britain as a seafaring island -> seapower - important economic income -> resources, work force (slavery), trade routes -> exploitation · settler colonialism The first empire (since 16th century) - first British colonies in the west -> America, West India - North American colonies -> imposed taxes on the North American colonies in 1765 →> Boston Tea Party -> war of Independence, . .-> ended with the American Revolution The second empire - Britain concentrated on extending their empire towards the east and Africa - trade was very important -> time of industrialisation - the British tried to civilize their colonies →> forcing down their values and religion -> ·lack of sensitivity and respect according to the native culture -> many colonies began to fight for their independence The fall of the British Empire - gradual process with differnt reasons -growing nationalism - demands of independence in other states -- refused to fight for Britain in the World Wars. the British Empire --> -> - economic reasons: after WWI all the colonies became to expensive -> some got independence. - last colony was Hong Kong →→ was given back to China in 1997 today lots of these former colonies are members of the Commonwealth industrialisation. - profited from their colonies - cheap work force (→> slavery) - exploitation of resources, dependence - built lots of infrastructure (also in the colonies) -> railroads - originally Great Britain was one big country Being British => through history different regions established themselves as proper states -> England, Scotland, Northern Ireland, Wales - multiculturalism -> because of the colonization stereotypes - polite - drink lots of tea - love the royal family - strong pub culture - loyality - respect Great Britain as a multicultural society Ethnic background of the UK population made up by of many different ethnic groups -> large ethnic diversity -> especially in large cities -> Indian, African, Pakistani, Chinese,...' white people make up the majority - lots of different languages are spoken Consequences of colonialism - colonies were forced to obey and adopt British values and beliefs giving up their own culture and traditions -> lots of colonies had to search and from a new national identity after the British left - people who grew up under British rule. did not identify with their origin culture either with the Britsh - problems to form a government - got left -> weak economy -> establishing their own trading partners The Commonwealth of Nations - organisation with lots of former colonies. - founded to maintain their economic relationship Ethnic diversity - head of states meet regulary to discuss international issues - exchange programs - programs in agriculture, engineering, health and education Immigration - lots of people living in the UK were born in another country - reasons: work, study, join their family 1950s & 1960s urgent need of workers -> lots of people from former colonies came Prejudices and the one track-mind Prejudices - immigrants are a danger for the UK - change society and traditions -> Britain becomes less and less british - steal the jobs - only want to take advantage of the social security and health system - are criminal second generation migrants -> live in two different cultures-> problem of identity at home -> culture of family →> distance -> not speaking the native language. -> never visited the country. - school & free time -> british culture Shooting an Elephant George Orwell (1936) FIRST-PERSON NARRATOR - young British police officer - serves in the Indian Imperial Police in Burma (today Myanmar) - rather unexperienced -> aware of his deficiencies - holds this responsible position because he is a White European - kills the elephant for the sake of appearance -> not of the opinion that it is right according to his conscience relation: - ambivalent and strained - hates them for being hostile and for harassing Europeans whenever it is possible feels pity for them because of the oppression they have to suffer as a colony of the British Empire (which he represents) - they put him in a moral dilemma (pressure) CROWD OF LOCALS - Burmese villagers influence the officer and his decision - lusting after sensation - greedy for the elephant's meat CONTENT the main character & first-person narrator is a young British officer serving in the Indian Imperial Police in a Burmese village - one day he gets informed that a elephant in must (= phase in which a male adolescent elephant is sexually more active) has gone mad and is ravaging the bazaar - the Burmese ask the police officer for help because the keeper of the elephant is twelve hours away as he started searching the elephant in the wrong direction - the inhabitants have no weapons to defend - the officer rides to the place where the elephant has been seen last and finds a dead man lying in the mud the locals tell him that the man was killed by the elephant -> officer realises the danger of the situation →> he sends his pony back and gives the order to be brought a proper elephant rifle - elephant has been seen in the paddy fields - officer goes there with his new weapon. = ·lots of locals.follow him because they expect a spectacular shooting of the elephant and hope to save themselves a piece of the animal's meat the officer feels very uncomfortable as it is not his intention to kill the elephant -> he only took the rifle to defend himself the officer arrives and notices the elephant grazing peacefully at the field →→ no longer a danger -> no necessity to kill him →> pressure of the huge crowd which wants him to kill the animal he pulls the trigger and shoots at the elephant. →→ he aims at the wrong spot and wounds the elephant instead of killing it -> he shoots again and again →> escapes the scene - after half an hour of pain the elephant died villagers brought baskets to collect his meat - Burmese owner of the elephant protests against the shooting of his animal but the authorities brushed it aside different opinions about Europeans. →> older men: officer acted correctly as the elephant killed a man -> young British people: elephant should not have been shot since it was not necessary The evils of colonialism - George Orwell drew on his personal experience while serving in the Indian Imperial Police in Burma - country became a part of the British Empire in 1886 - anti-imperialist opinion & condemnation of the British Empire ´- narrator makes very clear "that imperialism was an evil thing" he gets the target of the Burmese contempt as he represents the colonial power - he is forced to play a role he refuses Police officer - moral decline - loss of free decision-making on the part of the British rulers Symbolic meaning The shooting of the elephant · - upholding appearance of superiority as a White man. - avoiding to be ridiculed at all costs. - showing his power and also the power of the Empire failed in some way because he did not aim the correct spot -> = FATOU - refugee from the Ivory Coast - working for a live-in nanny for a Pakistani middle-class family, the Derawals, in Willesden (North London) - in Africa she got raped by a Russian tourist - accepts menial jobs to survive can speak English and a bit Italian - gets exploited -> does not get paid (her wages are used for her up-keep in the house), treated with disrespect she does not feel like a slave -> relationship - meet regularly at Sundays for church and tea afterwards - Fatou trusts Andrew and tells him about her worries - Fatou is impressed because Andrew's knowledge - Andrew persuades her to get baptized ANDREW OKONKWO Fatou's church friend - 3 years older the Embassy of Cambodia comes from Nigeria - devoted Christian - educated person, studying business degree works as a night guard Zadie Smith (2013) THE DERAWAL FAMILY Fatou's employers middle-class Pakistani family - own two corner shops - treat Fatou like a slave - Mr. Derawal →> more or less ignores her - Mrs. Derawal -> -> strict and sharp. slapped her twice - 3 children. - dismiss her after she saved the life of their youngest child WOMAN ON THE BALCONY - sometimes comments on the events in first-person plural - acts like a speaker of the Willesden community - expressing the attitude of the native population CONTENT - story is set in London, begins in August 2012- life of a young African woman, who works in the household of the Derawals (Pakistani family) as a live-in nanny - The Embassy of Cambodia is a villa in the North London district of Willesden. -> surrounded by a red brick wall on Mondays when the Derawals are not at home, Fatou goes swimming in the pool at the health center next to the Embassy gets inside for free; uses the guest passes of the family without their knowledge taught herself to swim working as a chambermaid at a resort in Ghana walking along the Embassy she often sees a shuttlecock passing between to unseen players behind the wall --> fascinates her -> - reads an article about a Sudanese slave kept by a rich man in his house in London -> compares herself to the girl -> does not see herself as a slave on Sundays she meets her church friend Andrew to worship -> afterward Andrew regularly invites her to a Tunisian coffee shop Fatou sees one day a mysterious lady leaving the Embassy ´→> talks with Andrew about suffering and pain → Holocaust, corruption of the Nigerian government, '. `-> Fatou thinks they (as Africans) are born to suffer more than the rest - Fatou saves Asthma, the youngest child, from chocking -> Mr. Derawal: thanks her very briefly →→ Mrs. Derawal: scolds her for not having prepared the dinner in time →> the Derawals do not show gratitude - Fatour goes swimming and thinks about the time at the resort in Ghana -> was raped by a Russian tourist ´-> young children drowned on the beach -> tragedy was accepted as a fate -> comparison with time in Italy -> accident of a boy on his bike -> big headlines. .-> cleaning toilets at a Catholic girls school. (Rome) Andrew and Fatou talk about politics -> Fatou is not attracted to Andrew but thinks he would be a nice man with lots of good qualities -> ask him to go swimming with her -> manages to get Andrew and herself inside for free Fatou looses her job ´-> Mrs. Derawal say they do not need a nanny anymore -> was never a real nanny -> did a lot according to the household --> Fatou asked for her password (Derawals had confiscated it) -> Mrs. Derawal pretends not to know where it is --> Fatou calls Andrew who offers her to sleep in his room while he is at work (works at night) and to help her finding a new job. -> Fatou goes swimming to pass the time until she meets Andrew. Pain, evil and lack of solidarity - conversation of Andrew and Fatou - personal experiences of Fatou -> discrimination, rape, hard ménial work, exploitation -> proof of the vulnerability of the powerless poor and unprivileged people - Fatou is helpless and turns into Christianity (to protect herself) - everybody only cares about themselves. Racial conflict and racism multiracial community with a large immigration population -> lots of people from former colonies - increasing tension between ethnic groups - hate relationship between Pakistanis and Africans -> feel superior - game of badminton -> Slavery and exploitation. - economic and sexual exploitation - demeaning work -> like of slaves - resort -> local staff was forced to supplement their low wages by having paid sex with guests - human traffickers -> organize transport from Africa to Europe ´`-> take advantage of the situation →→ demanding high sums of money -> - disrespectful treatment symbolizes the continuous of up and down achievements (employment) vs defeat (displacement, insecurity) -> scores of Fatou and her opposer's -> badminton match´is over after 21 points -> Fatou looses the game -> no job, no home - Fatou is a victim and dependent on the kindness of strangers - grew up in Pakistan & immigrated to England - - is a taxi driver for 20 years now PARVEZ father & son - typical first-generation immigrant -> works hard to succeed, adopting the Western lifestyle is obligatory assimilated to the British lifestyle and adopted its values likes English Breakfast, pork pies, drinking whisky - main aim: helping his son to get a good education and to climb the social ladder - gets violant when he realizes that Ali rejects everything he has worked for - good student and sportsman had a English girlfriend My son the fanatic ALI - goes to college and studies accountancy - changes his life drastically under the influence of fundamentalist Muslim leaders Hanif Kareishi (1994) friends -> goes to the mosque & prays five times a day -> gets rid of everything connected to the Western lifestyle and materialism. - criticize his father for adhering to Western principles -> immoral behavior. - second-generation immigrant - ready for the jihad (battle of the Muslims defending and spreading the Islam), prepared to fight the unbelievers →> very religious muslim; violent form of islamism BETTINA - prostitute - friend of Parvez -> he drives her often - talks with him about his problems tries to help Parvez according to his bad relation with his son symbolizes the immorality of Western lifestyle CONTENT -> I st person narrator; limited to Parvez perspective - Parvez, an immigrant from Pakistan, works as an taxi driver in London he prefers to work at night because then he can earn more money →→ needs it to pay for his son's education -> studying accounting - Parvez notices significant changes in Ali`'s behavior -> no more electronically gadgets and fashionable clothes in his room; broke up with his English girlfriend -> afraid that Ali takes drugs He talks about it with Bettina, a prostitute. -> advices him to watch out carefully for any changes.in Ali's behavior; she does not think he is taking drugs - Parvez notices that Ali prays five times a day and has given up sports increasing his worries -> - Parvez decides to talk to Ali in a restaurant - Parvez gets confronted with harsh accusations by Ali →→ Ali criticizes him for adopting the Western lifestyle - lifestyle of the oppressors (Ali's opinion) -> ex. drinking alcohol -> Parvez tries to suppress his anger - Ali starts preaching about the law of Islam and the merciless punishment of anybody who does not live a life in accordance with the Koran Ali blames to live in England -> instead he wants to give up his studies to work in prisons supporting incarcerated Muslims - after this experience Parvez thinks about kicking Ali out of their home -> Bettina tells him not to do so because maybe his behavior is just a phase - accompanied by Bettina Parvez notices Ali going of a mosque and offers him a lift in his taxi - while they are driving Bettina tries to mediate between the two by starting a conversation with Ali Ali insults her and she jumps out of the car and runs away. - during their way home he suppresses his anger - at home cannot hold his anger anymore -> he enters Ali's room while he is praying -> > drags his son and hits him -> Ali does not retaliate, asks his father who the fanatic is Father-son conflict - traditional roles are reversed -> son criticizes his father. - generation conflict - Parvez' aim is to integrate into the British society - Ali is no longer interested in this way of life and refuses it -> not interested in social and economic success -> believes in the teaching of fundamentalist Muslims consequences of multiculturalism. - radicalization of muslims growing up in the West -> failed integration & dangers (terrorism) Reasons why Ali changes his attiutude - clash of cultures within one family no real Britain, no real Pakistani -> identity confusion - seeking for guidance (in Koran) Assimilation vs integration - Assimilation -> -> adapting completely the culture and the way of life losing the connection to the culture of the birth country -> Both are fanatics unable to see life from another perspective - lack of trust and compromises - Ali: fanatic about muslim religious faith - Parvez: fanatic about life in Western society topics & interpretation - Integration migrating to a new country & keeping parts of your origin culture Fundamentalism Attitude towards England & the Western society Parvez: - loves England, especially liberalism - thinks you have to adapt the values of the Western society - disinterested in Islam - enjoys life in England Ali: - does not feel welcome or accepted British culture leads to prostitution, drugs, alcoholism - ruleless society - education -> anti-religious attitude Ali represents a new generation of young muslims -> 2nd generation immigrants, born and bred in Britain -> lack of culture identity -> do not feel accepted in Britain -> in contrast to their parents they do not want to adopt the culture anymore" -> uncompromising adherence to the Koran is their way to establish an identity -> influenced and led by extremely conservative Muslim leaders -> › repudiate capitalist ideas & the striving for material success →> condemn Western immoral and decadent behavior →> distance themselves from the rest of society.