Melde dich an, um den Inhalt freizuschalten. Es ist kostenlos!
Zugriff auf alle Dokumente
WHY IS SHAKESPEARE STILL RELEVANT/FASCINATING TODAY? Shakespeare's words remind us of the better people we want to be his stories still come alive today →because he covers many themes (political, social, philosophical...) he wrote about fundamental experiences of life (death, love, hate, greed, jealousy) timeless themes was able to implement many different themes in one play while focussing on each theme individually wrote about the beauty and ugliness of life even though we already know the end of a play (for example romeo and juliet) we are still completely into it when the story is performed and hope for the happy ending his characters are real human beings and we can understand them or even identify with them parabola for life (you may share the same feelings with a character even though it's not the same situation) mirroring ourselves Shakespeare is often considered as a psychologist you can easily relate to his vivid characters helps us to develop a better understanding of human behavior to feel more understood ourselves his expressions are still used today (speaking his words is essential to appreciate Shakespeare) there are many interpretations for Shakespeare's plays they say something profound for the human life each production of Shakespeare's play offers something new Shakespeare's plays are often an inspiration for movies or tv series...
Nichts passendes dabei? Erkunde andere Fachbereiche.
Knowunity ist die #1 unter den Bildungs-Apps in fünf europäischen Ländern
Knowunity wurde bei Apple als "Featured Story" ausgezeichnet und hat die App-Store-Charts in der Kategorie Bildung in Deutschland, Italien, Polen, der Schweiz und dem Vereinigten Königreich regelmäßig angeführt. Werde noch heute Mitglied bei Knowunity und hilf Millionen von Schüler:innen auf der ganzen Welt.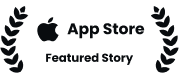 Immer noch nicht überzeugt? Schau dir an, was andere Schüler:innen sagen...
Ich liebe diese App so sehr, ich benutze sie auch täglich. Ich empfehle Knowunity jedem!! Ich bin damit von einer 4 auf eine 1 gekommen :D
Die App ist sehr einfach und gut gestaltet. Bis jetzt habe ich immer alles gefunden, was ich gesucht habe :D
Ich liebe diese App ❤️, ich benutze sie eigentlich immer, wenn ich lerne.
Alternativer Bildtext:
today The Lion King; Game of Thrones ROMEO AND JULIET a tragedy written by William Shakespeare around 1597 deals with the love between Romeo Montague and Juliet Capulet who come from opposing families the hostility of the family led to the suicide of Romeo and Juliet →brings peace to the families covers a period of five days and takes place in Verona in Italy five acts with three to six scenes each ACT ONE: the fierce family quarrel between the mighty Capulets and Montagues has lasted for generations a street battle between the servants of both families illustrates the hate between the families right at the start the ruler Prince Escalus tries to suppress the fight and threatens with death if they fight again Romeo Montague suffers from an unfullfilled love for Rosaline Paris begs Juliet's father for her hand Romeo and young Montague men hear about the masked ball at the Capulet house and go there without an invitation at the ball Romeo and Juliet meet and love each other without knowing each other's identity ACT TWO: the Balcony scene Romeo and Juliet confess their love for each other they plan their secret wedding Romeo visits Friar Lawrence and tells him about his plans Romeo meets the Nurse of Juliet and tells her about the secret wedding but the Nurse tells Romeo that Paris wants to marry Juliet in the end of the Act, Romeo and Juliet marry each other secretly ACT THREE: Romeo's friend Mercutio gets stabbed by Tybalt (Juliet's cousin) under Romeo's arm Romeo then kills Tybalt in a duell out of anger, revenge and reverence he is sent into exile by the Prince as a punishment (if he comes back, he will be killed) Juliet mourns for her dead cousin, but Romeo's banishment even more the lovers spend their wedding night secretly and then have to say goodbye Juliet's parents (who still know nothing about her marriage to Romeo) put enormous pressure on Juliet to marry Paris ACT FOUR: everyone is preparing for the wedding of Paris and Juliet Juliet is alone with Friar Lawrence and begs him to help her →she threatens to kill herself otherwise Friar Lawrence gives her a poison that makes her look dead for nearly two days she should take it the night before the wedding in the meantime, Romeo should be involved into the plan and wait in the family tomb until Juliet wakes up again then they can go to Mantua and live together Juliet takes the poison and the Nurse finds her on the wedding day "dead" in her bed after her family comes into the room, Friar Lawrence and Paris also arrive at the Capulets house Friar Lawrence says Juliet must have died of grief for her deceases cousin Tybalt he orders Juliet to be brought to the church ACT FIVE: Romeo waits in Mantua for news from Verona his servant Balthasar brings him the news of Juliet's death however he does not receive Friar Lawrence's letter about the apparent death Romeo is shocked and buys poison from a pharmacist because he wants to poison himself at Juliet's grave Friar Lawrence hears from the failed plan and decides to go to Juliet's crypt to hide her until Romeo recerives the second message and arrives meanwhile Paris comes to the graveyard with flowers because he wants to cry all night at Juliet's grave Romeo and his servant also come there with a torch, axe and chisel to open Juliet's grave Romeo passes a letter of farewell for his father to Balthasar and sends him away Paris meets Romeo and wants to arrest him, they are fighting and Romeo kills Paris without knowing who he is when he realizes, he takes his body to the tomb because Paris wants to be laid with Juliet Romeo holds a farewell monologue and drinks the poison Juliet wakes up and sees Romeo dead next to her she wants to take something from Romeos poison but there isn't enough so she stabs herself with his dagger the families are called to the grave (without Romeo's mother because she already died of grief due to the banishment) Romeo's father reads the farewell note Prince Escalus reproaches the two families The Capulets and Montagues reconcile and have golden statues erected for the other child STRUCTURE OF THE PLAY ACT TWO ACT ONE Prologue (Chor) > family fight ACT THREE love and marriage of Romeo and Juliet Exposition Romeo kills Tybalt exile of Romeo wedding of Juliet and Tybalt is planned Rising Action Climax Falling Action ACT FOUR > Friar Lawrence's plan Romeo doesn't receive the important message ACT FIVE Romeo's and Juliet's death Reconciliation of the families Denouement CHARACTER MAP MONTAGUE Rosaline servant Montague Abram used to be in love with Benvolio friend CHARACTERS friend son and their role in the play THE NURSE: Romeo servant Balthasar Mercutio Lady Montague JULIET CAPULET: childish and passive in the beginning then strong and determined falls in love with Romeo aswell ROMEO MONTAGUE: young, popular but also impulsive and passionate falls in love with Juliet Prince forces Romeo to leave Verona FRIAR LAWRENCE: franciscan Friar: trustful and peacable >father confessor of Romeo and Juliet >played a decisive role in the tragic outcome Nanny and confidant of Juliet uneducated and simple, understanding feud The Church Friar Lawrence Escalus Prince of Verona The Court kinsman Lady Capulet mediator The Nurse daughter Juliet @! Paris Capulet CAPULET Sampson kills cousin Gregory Tybalt servants cousin Capulet CAPULET AND LADY CAPULET: parents of Juliet caught in the family conflict TYBALT: cousin of Juliet, internalized the family conflict aggressive, underhand →gets killed by Romeo Clown MONTAGUE AND LADY MONTAGUE: parents of Romeo (not that much characterized) mother dies of grief due to Romeo's banishment kills BENVOLIO: Romeo's condidant and advisor, loyal, helpful, compassionately MERCUTIO: friend of Romeo and kinsmen of the Prince intelligent, funny but also choleric gets killed by Tybalt PARIS: ruler of Verona, highest instance, wants to end family quarrel