Melde dich an, um das Know freizuschalten. Es ist kostenlos!
Englisch LK Vorabitur Shakespeare's time (the Elizabethan age): ,,golden age" God was the highest (structured hierarchy); gap between rich and poor • A man was more worth than a woman Cruelty was normal, diseases (no medicine) ● Is Shakespeare an ordinary author?: yes timeless topics (love etc.) key motifs (love, friends, intrigues, drama) no need for perfection tells us very much about his time and how people lived in the golden age impact on language God Angels no Man existence, life, feeling and understanding -> the microsom Theatre: ● entertainment for everyone (no specific class) loud audience (there were no rules) no female actors (male actors played female characters) no lighting or special sound effects There was little scenery and no curtains Imagination depended totally on the language used in the play other, more modern authors deal with the same motifs as Shakespeare • language is hard to understand as it differs in terms of vocabulary, grammar etc. • exaggerated behavior by the characters which is outdated many concepts/ situations are outdated e.g. family fends (Romeo and Juliet), medieval Scotland (Hamlet) • plays were made to be played not to be read Context: ● Divine purpose/ God's order Breaking the divine purpose will cause chaos by disrupting the natural order of things (Act 2,4) Macbeth kills the sovereign (Duncan) who is chosen by God Motifs: ● Schein und Sein (foul is fair and fair is foul, Leitmotiv); Mistrust ● Femininity and masculinity (images. are created) Darkness and light (recurrent) Blood (bloody dagger, blood on her hands etc.) ● • Sleep (voices scream that Macbeth should never...
Nichts passendes dabei? Erkunde andere Fachbereiche.
Knowunity ist die #1 unter den Bildungs-Apps in fünf europäischen Ländern
Knowunity wurde bei Apple als "Featured Story" ausgezeichnet und hat die App-Store-Charts in der Kategorie Bildung in Deutschland, Italien, Polen, der Schweiz und dem Vereinigten Königreich regelmäßig angeführt. Werde noch heute Mitglied bei Knowunity und hilf Millionen von Schüler:innen auf der ganzen Welt.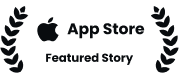 Immer noch nicht überzeugt? Schau dir an, was andere Schüler:innen sagen...
Ich liebe diese App so sehr, ich benutze sie auch täglich. Ich empfehle Knowunity jedem!! Ich bin damit von einer 4 auf eine 1 gekommen :D
Die App ist sehr einfach und gut gestaltet. Bis jetzt habe ich immer alles gefunden, was ich gesucht habe :D
Ich liebe diese App ❤️, ich benutze sie eigentlich immer, wenn ich lerne.
Alternativer Bildtext:
sleep again and so he does (is jealous of Duncan´s rest); Lady Macbeth is sleepwalking) Chaos (Elizabethan world picture) ● Dagger (Macbeth sees it just before he kills Duncan) Major conflicts: • the struggle within Macbeth between his ambition and his sense of right and wrong the struggle between the ● murderous evil (Macbeth and Lady Macbeth) and the best interests of the nation (Malcolm and Macduff) Topics: Guilt (blood as symbol) ● Ambition • Supernatural hallucinations Fate and free will • Kingship vs. tyranny (Duncan vs. Macbeth) Honour and loyalty vs. betrayal ● powers and ● Love (relationship between lady Macbeth and Macbeth) The corrupting nature of unchecked ambition • the connection between cruelty and masculinity