Englisch /
Shooting An Elephant - George Orwell - Analysis
Shooting An Elephant - George Orwell - Analysis
Shooting An Elephant - George Orwell - Analysis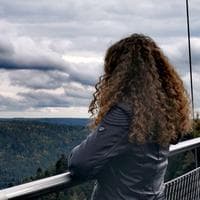 Postcolonial Literature, Summary, Narrator, Burmese People, Depiction of British colonial rule, Symbolism of the elephant
Q2 - Postcolonial literature Post-colonial literature deals with various effects of colonialism an the British Empire (e.g. enforced mass migration regarding slavery, impact of colonialism on indigenous societies, suppression, resistance, difference, race, gender,...), as well as the results of the interaction between the imperial culture of the British Empire and other complex indigenous cultural practices. It is written after colonialism (Post-colonial) connects different experiences and reflects on and expresses the tension of the mixture of imperial language and local experience. Q2.5.1 George Orwell: Shooting An Elephant Anti-imperialistic opinion and condemnation of the British Empire "Imperialism was an evil thing" General • Author: George Orwell o Real name: Eric Blair from India (under British rule) o Committed socialist o Against social and political injustice Autobiography (Author-narrator) • Deals with culture clash during imperialism o Inferior situation vs. Mean behaviour towards the British rule • Setting: Burma (today Myanmar) as part of the British Empire o Exploited by Britains, collapse of social system, poverty and unemployment o Suppressed and robbed of their past o Fight for indepedence -> protests lead to the unity of the people and the subsequest liberation of Burma Summary The Burmese people despise the young police officer Police officer hates his job and the British colonial rule A small event gives him a deeper understanding of the way colonial government works One morning...
Mit uns zu mehr Spaß am Lernen
Lerne mit über 620.000 Lerninhalten von den besten Schüler:innen!
Vernetze dich mit anderen Schüler:innen und helft euch gegenseitig!
Bekomme bessere Noten ohne großen Aufwand!
Alternativer Bildtext:
he is called to an incident At the scene of the incident he listens to the witnesses' reports The officer approaches the elephant with a rifle, followed by a crowd of Burmese people He watches the elephant, now certain that he does not want to shoot it With the crowd watching him, the officer now feels that he is expected to shoot the elephant He reconsiders his plan by questioning some of the local inhabitants He realizes the British authority will be at stake if he makes a mistake He takes aim at the head of the elephant while the crowd is quieting down He fires 3 times until the elephant goes down But he still des not manage to finally kill the animal, no matter where he shoots it The officer leaves the dying animal to the inhabitants At the end the narrator reflects on the different opinions about the shooting The Narrator - representative of the colonial power • British police officer serving the Indian Imperial Police, rather inexperienced "AND SUDDENLY I REALIZED THAT I SHOULD HAVE TO SHOOT THE ELEPHANT AFTERALL." "THE PEOPLE EXPECTED IT OF ME AND I HAD GOT TO DO IT; I COULD FEEL THEIR TWO THOUSAND WILLS PRESSING ME FORWARD." • Despises the Burmese for the hostile behaviour they show towards the British • Rejects the British Empire despite being part of it -> depicts the Empire as tyrannical • Description: frustrated, embittered, pragmatic, cowardly, brave, modest, hard-headed, serious • Does he have a choice? - Moral dilemma o Shoots the elephant for the sake of appearances and to keep British authority o Should have refused because did not want to shoot it (against his opinion/ belief) o Target of contempt and malicious enjoyment -> Symbol of moral decline and the loss of free decision-making on the part of the British rulers -> "When the white man turns tyrant it is his own freedom that he destroys" His situation -hated/ disliked by the Burmese (Anti-European feeling) because he works on the police service -inner conflict regarding his deployment in Burma -works as a sub-divisional police officer = obvious target for haters -subinspector wants him to deal with the mad/ rogue elephant -he is expected to kill the elephant once he approaches with a gun, even though he does not want to -"leading actor of the piece" but also an absurd puppet/ dummy pushed by the will of the many -Uneasy and unnerving situation -> shoots it due to the pressure of the people Other people's reactions -usually the local people mock and disrespect him His thoughts and feelings -"imperialism was an evil thing" -> anti- Empire and anti-imperialist beliefs -happy and excited by the prospect of -secretly supporting the Burmese and seeing the elephant shot, want the meat and follow him against the -certain and expect the elephant to be shot -very attentive as they wait right before the shooting -> still, deep, low, happy sigh as he lays down to shoot it -devilish roar of glee after the shot -racing towards the elephant and strip its body the owner was angry that the elephant was killed older European men agreed with what he had done younger European men felt that the elephant was worth more than the dead man -"insults hooted at me when I was at a safe distance" -disrespectful -"hideous laughter" -"sneering yellow faces" The Burmese People Information given Explanation/analysis -"aimless, petty kind of way anti-European feeling was they do not dare to defend themselves by becoming very bitter" violent but are confident enough to make fun of the Europeans, jeer at them for fun -"no one had the guts to raise a riot..." -"stand on the street corners and jeer at Europeans" -cowardly -"wretched prisoners huddling in stinking cages..." -"no weapons and quite helpless" -poor quarter -> live in a labyrinth of bamboo huts -> naked children -"we began... the whole story was a pack of lies" and "failed to get any definite information" -"They were going to have a bit of fun after all." British oppressors dislikes/ hates his job -no intention of shooting the elephant (only defend if necessary) -> would be a murder -"I looked at the sea of yellow faces" -looks and feels foolish -"two thousand wills pressing him forward" -afraid to embarrass himself by not shooting (worried about being laughed at for not shooting the elephant -shoots the elephant to avoid looking a fool -terrible to see the powerless elephant and feels terrible to not be able to finish him (watching the elephant die is emotionally draining) -cannot stand it any longer and walks away -glad that the man had been killed by the elephant -> justifies him killing the animal -bad manners, little respect towards authorities, they are still a bit afraid as they only dare to insult him at a distance -hate against Europeans also on an religious level -bad living conditions (poor, little space) -treated badly by officers/ the British -helpless, little equipment to face dangerous situations -dependence on British colonizers -don't have much money, can't afford clothes for their children/ themselves -cause confusion, lie to authorities, are not very reliable -they don't care about his struggle and rather feel delighted about it (enjoy seeing the narrator in a desperate situation) -sensational and spiteful -narrator degrading the individuality of the Burmans -hate of the narrator towards them, disrespectful -"They had stripped the elephant's body to the bones" -focused on their own profit and greedy British colonial rule Quote I had already made up my mind that imperialism was an evil thing and the sooner I chucked up my job and got out of it the better. Theoretically - and secretly, of course - I was all for the Burmese and all against their oppressors, the British. As for the job I was doing, I hated it more bitterly than I can perhaps make clear. In a job like that you see the dirty work of Empire at close quarters. The wretch- ed prisoners huddling in the stinking cages of the lock-ups, the grey, cowed faces of the long-term convicts, the scarred buttocks of the men who had been flogged with bamboos - all these oppressed me with an intolerable sense of guilt. With one part of my mind I thought of the Brit- ish Raj as an unbreakable tyranny, as something clamped down, in saecula saeculorum, upon the will of prostrate peoples; with another part I thought that the greatest joy in the world would be to drive a bayonet into a Buddhist priest's guts. Feelings like these are the normal by-products of imperialism; ask any Anglo-Indian official, if you can catch him off duty. And it was at this moment, as I stood there with the rifle in my hands, that I first grasped the hol- lowness, the futility of the white man's dominion in the East. Here was I, the white man with his gun, standing in front of the unarmed native crowd-seemingly the leading actor of the piece; but in reality I was only an absurd puppet pushed to and fro by the will of those yellow faces behind. I perceived in this moment that when the white man turns tyrant it is his own freedom that he destroys. He becomes a sort of hollow, posing dummy, the conventionalized figure of a sahib. For it is the condition of his rule that he shall spend his life in trying to impress the "natives," and so in every crisis he has got to do what the "natives" expect of him. He wears a mask, and his face grows to fit it. A sahib has got to act like a sahib; he has got to appear resolute, to know his own mind and do definite things. To come all that way, rifle in hand, with two thousand people marching at my heels, and then to trail feebly away, having done nothing no, that was impossible. The crowd would laugh at me. And my whole life, every white man's life in the East, was one long struggle not to be laughed at. Analysis -Imperialism is called "an evil thing" -> evil and dirty -Orwell is eager to leave his job, because he does not want to be involved, also because he wants to avoid possible conflicts in the future ● -He feels guilty, just by being part of the Empire -colonial rule is depicted as violent and inhumane (e.g. conditions in the prisons and terrible living standards) -> colonialism = oppression, disrespect, violence -even those in power suffer psychologically • Symbolizes sacrifice of the innocent -British rule presented as an "unbreakable tyranny" -untouchable and one cannot do anything about it -> unreachable -the colonized are described as helpless and rather passive -colonial rule makes the inhumane und unthinkable normal and routine -every person working for the colonial administration is presented as having a secret desire of acting violently against the colonized (as a result of colonial rule) -colonial rule depicted as pointless -the representatives of the colonial power are presented as having no real power over the people -the power dynamic is reversed (colonized have power over how authority figures handle themselves in public - colonial rule and authorities are presented as a joke or a farce) -> Being watched by so many people, Orwell does not have a choice but to do hat the colonized expect of him (pointlessness of the superiority of the Empire) -> "absurd puppet" is ridiculous and seems like a joke -working under colonial rule makes you a tyrant -free will is replaced by the will of the many -> dummy (by doing exactly what everyone expects) -loses individuality and becomes symbol of the system -> loss of freedom and your human nature -mask-> no individuality, change just to fit in the role of the Empire, not free in your actions and have to do what the colonized expect -ironic need to impress the oppressed and show off his authority -> questions who really has the superiority -no room for individuality as a "sahib" -colonial rule is depicted as something that cannot afford to be perceived as weak or unproductive The elephant (native animal in Burma) • Represents various effects of colonization on both colonizers and the colonized -cannot embarrass themselves, look like a fool, or be laughed at (ridiculous and ironic that that is their most important goal) the fear of being laughed at is presented as very oppressive (the colonizers also suffer under colonialism, colonized have the power over them Rogue behaviour as reaction to oppression and confinement o Symbolizes Burmese people during British rule, stricken by its power • Wants to be free and becomes rebellious o Like the colonized • Peaceful if one leaves it alone o Burmans are not dangerous until they are attacked (violence only as act of self-defence) o Cycle of violence and oppression -> nothing is going to change • Collateral damage in the conflict between two cultures • Innocent victim of colonialism and imperialism o Shot due to tension between Burmans and Empire o Shot by a gun -> proves colonial power and superiority • Dies slowly, painful and helpless o Represents downsides, consequences, tensions, negative impact of British colonialism o Ineffectiveness of imperialism: colonizers as helpless as the colonized because torn between duty and what's right Mirrors the complicated situation between Burmans and the Empire (rebellious and powerless) • Shows struggle to control a "native", it has to die, as the man in charge is overwhelmed by the increasing power of the locals