Englisch /
Summary A Raisin in the Sun Act 1 Scene 1
Summary A Raisin in the Sun Act 1 Scene 1
Summary A Raisin in the Sun Act 1 Scene 1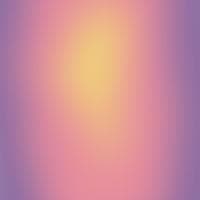 Zusammenfassung von "Act 1 Scene 1" von A Raisin in the Sun. !wurde nicht korrigiert von Lehrer*innen
summary: act 1, scere 1 The Younger family lives in an exceedingly, "furniture crowded " apartment that's clearly to small for it's five occupants, in one in every of the poorer neighborhoods of Southside Chicago. Walter Lee desires to speculate Mama's tenthousend dollar insur- ance in a liquor store with two of his friends. Attributable to her religious convictions against liquor drinking, Mama is against Walter's dream of obtaining wealth quickly with this theme. Ruth, Walter's wife is exhausted from overwork that she too is unsympath- etie to waiter's obsessions with money. Mama makes it clear that a part of the check can go twards to Beneathas education in grad school. At the beginning of the play cash is the main concentraiton of everyone's conversations, resulting in arguments of con- flict. Walter leaves for his chaffeur's job and Travis leaves for varsity. Ruth preapares for her job as a cleaning lady, as Mama reprimands Beneatha regarding her recent speak Subsequent moment, Mama discovers that Ruth has fainted and fallen to the ground. notes Big Walter ● hard-headed wild with woman endless love for children Beneatha 20 y/o slim (thin ● ● • "not so" pretty atractiv intelectual face Independant Mama •Lena ● ● ● ● ● ● 60 y lo strong white hair Walter Lee lean Intense 35 y/o quick, nervous and erratic speech habits very religious sounds like he is acuising sm. Dreamer ● ● Ruth Travis Willard •in her 30s child (10 y/o) Realistic Sturdy hand some takes his time...
Mit uns zu mehr Spaß am Lernen
Lerne mit über 620.000 Lerninhalten von den besten Schüler:innen!
Vernetze dich mit anderen Schüler:innen und helft euch gegenseitig!
Bekomme bessere Noten ohne großen Aufwand!
Alternativer Bildtext:
(bathroom) ● ● ● ● George Murchison atractiv rich man of color ● ● Marlen.t26