Melde dich an, um den Inhalt freizuschalten. Es ist kostenlos!
Zugriff auf alle Dokumente
Ähnliche Inhalte
Multiculturalism: British Identity, Klausur
Englisch LK Klausur, 15NP
Speech analysis - Martin Luther King: I have a dream
Analyse von Martin Luther King's Rede "I have a dream"
shortstories Q1 Englisch LK
Loose change she shall not be moved the third and final continent the escape
The white tiger- Aravind Adiga
Inhaltsverzeichnis: Chapter Overview, Self- portrait: Balram Halwai, Pinky Madam,The Places: Laxmangarh & Delhi, Rising in Society- The Indian Dream?,The White Tiger?
stylistic devices
eine paar stylistic devices (Stillmittel)
British Empire
Lernzettel zum British Empire
The Child Key facts about the story Plot Author: Julius Lester, who was politically active in Civil Rights Movement Year of publication: first written in the 1960s Genre: short story Narrative perspective: third-person limited narration Content: Karen, a pregnant African American teenage girl thinks about her past, present and future during a ride on the subway Setting: cold, lonely, dark, depressing, repulsive, disgusting, somehow dangerous Explanation of title: can refer to both Karen and the baby in her womb 17-year-old Karen goes down to the subway, waits on the platform standing close to the edge Nobody pays attention to her Black drunk man swears all the time: makes Karen feel sorry for him as well as ashamed of being black herself Thinks about argument with mother about her unplanned pregnancy: mother was furious, slapped Karen, who slapped back ➜ Karen's mother was a teenage-mother herself People board the subway, no one offers Karen a seat Karen remembers meeting Philip: felt happy and in love, but then Philipp disappointed her in refusing to support her with the baby Notices a white girl reading a book in the train: admires her, curious about her dreams Karen tries to be optimistic: finishing school after having baby, imagining a prosperous future for her child ➜Her friends' experience shows the opposite Next subway station: group of white boys entering the...
Nichts passendes dabei? Erkunde andere Fachbereiche.
Knowunity ist die #1 unter den Bildungs-Apps in fünf europäischen Ländern
Knowunity wurde bei Apple als "Featured Story" ausgezeichnet und hat die App-Store-Charts in der Kategorie Bildung in Deutschland, Italien, Polen, der Schweiz und dem Vereinigten Königreich regelmäßig angeführt. Werde noch heute Mitglied bei Knowunity und hilf Millionen von Schüler:innen auf der ganzen Welt.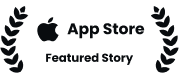 Immer noch nicht überzeugt? Schau dir an, was andere Schüler:innen sagen...
Ich liebe diese App so sehr, ich benutze sie auch täglich. Ich empfehle Knowunity jedem!! Ich bin damit von einer 4 auf eine 1 gekommen :D
Die App ist sehr einfach und gut gestaltet. Bis jetzt habe ich immer alles gefunden, was ich gesucht habe :D
Ich liebe diese App ❤️, ich benutze sie eigentlich immer, wenn ich lerne.
Alternativer Bildtext:
train Boys make fun of the drunk man Karen promises her unborn baby to finish school and to become a successful fashion designer: both will have a good life She hides her tears at the end Characters Karen Pregnant, 17-year-old black student -> African American origins Lives with her mother, does not know her father No close friends Appearance seems to be average → Small for her age, looks younger than she is ➜ Thin, but gained weight due to pregnancy Not very self-confident, feels alone, unconfident & purposeless: mentally unstable Daydreamer Sweet memories of her first love experience with Philip: made her feel pretty and loved ➜ Never experienced love before Although being pregnant unpanned and being a single mother: proud to be pregnant Already thinks like a caring mother Nevertheless, insecure about her own future Reflects a lot on differences between black & white people: conflict about race dominates her thoughts Feels ashamed of old man thinking he embarrasses her race ➜ Feels jealous of white girl in the subway ➜Feels judged by white society Reflects upon racism: does not allow herself to dream → She thinks being black means not having the same opportunities as white Americans Still takes pride in her race → Wants her child to be a credit to her race Karen's mother Philip Approximately 34 years old Was pregnant with Karen at the age of 17 Single mother having to jobs: hardworking woman, makes sacrifices to pay for Karen's education and training Believes in god Believes that Karen's pregnancy would have been prevented if Karen had been a faithful Christian Very thin Shows aggressive behaviour: has slapped Karen at least once Ambitious for Karen Because of Karen´s untimely pregnancy her dream is shattered ➜ Frustrated, disappointed ➜ No faith in Karen, afraid of that what comes next Cannot cope with the situation and her life in general Mother-daughter relationship Strained relationship full of conflicts ➜ Caring mother vs rebellious daughter Similarity: both become pregnant at the age of 17 Dreams of Karen's mother for her daughter don't come true due to Karen's pregnancy Mother is mad at Karen: results in a violent fight Relationship changes over the course of the story First: Karen shows no understanding for her mother's disappointment Realizes that both of them made the same mistake ➜ Karen has the same dreams for her child as her mother had for her ➜ Realising this, she begins to realize her mother never wanting anything bad for her ➜She feels sorry Relationship is built on hopes & dreams for each other which have not come true Lack of communication as a reason for their rather bad relationship Relationship full of misunderstandings Happy about & proud of Karen's pregnancy Lives in the moment ➜ Pregnancy as proof of his manhood ➜ Egoistic, arrogant, superficial Does not care about Karen ➜ Won't take responsibility for his child: irresponsible Drunk man Old, black, drunk, aggressive Homeless alcoholic ➜Dirty, dried blood in his face → Spit dribbling down his face Wants to fight, provokes white boys Claims to have beaten Muhammad Ali Does not care what other people think about him Suffers from hallucination, wants attention In Karen's view a disgrace to black people Themes and interpretations Ethnic identity Karen grows up in an African American family Drunk black man makes her feel ashamed of her race Conscious of belonging to a disadvantaged ethnic minority Perceives racial inequality White unruly boys get away with rowdy behaviour → Envies the white girl for being free of other people's thoughts and opinions Growing up Self-perception: feels inferior, unloved and neglected Search for acceptance as a possible reason for her falling into Philip Forced to grow up faster than others due to her pregnancy Escalation of conflict with her mother: retaliating against her mother's reproach by telling her she made the same mistake results into the two of them slapping each other The American Dream Karen's mother's dream: Karen will be a famous fashion designer Wants her daughter to achieve what she was unable to attain herself because of her own pregnancy ➜ Karen's pregnancy destroys this dream Karen transfers her own dreams and ambitions to her unborn baby at first ➜ Her mother did the same when she had Karen aged 17 Karen realises that she should not have dreams for her child She thinks that only white people can dream Hopes to finish school and become a famous fashion designer in spite of pregnancy Realises that her future is uncertain and starts to cry