The hate U give Characters
Melde dich an, um das Know freizuschalten. Es ist kostenlos!
Characters Starr Carter The protagonist and narrator of the story. She is a 16-year-old black girl who lives in the poor neighborhood of Garden Heights. She has a boyfriend named Chris and has lost two childhood friends. She goes to Williamson High School and has two brothers named Sekani and Seven. Maverick Carter Starr's dad who is from Sekani, Starr, and Seven. He is married to Lisa and works at his own store. He was in prison and wants to stay in Garden Heights. Uncle Carlos Starr's uncle and Lisa's brother. He is a police officer and served as a dad for Starr when Maverick was in prison. He lives in a suburban area and wants Lisa's family to integrate into the white community. Devante A black teenage boy who lives in Garden Heights and was a member of the King Lords Gang. He has a crush on Kenya and cares for his family. Hailey Grant A high school friend of Starr's who is a white teenage girl. She has a crush on Luke and feels uncomfortable with the racism that Starr experiences. She wants everyone to do what she wants. Mr. Lewis An old black man who is the barber in Garden Heights. He complains about gang violence and argues with Maverick about his "gang" past. Seven Carter Starr's older brother who will go to college. He has a girlfriend named Layla and has the same dad as Starr and Sekani and the same mom as Kenya and Lyric. Sekani Carter Starr's little brother who is 8 years old and goes to Williamson High School. He struggles with the feeling of death and the problems of his sister and tries to understand them. King The leader of the King Lords gang and a drug dealer in Garden Heights. He does not care about his family or community and abuses his family. Kenya A friend of Starr's who lives in Garden Heights. She is Starr's half-sister from Seven and wants Starr to choose between white and black people. She wants Starr to speak out about Khalil. Maya Yang A close friend of Starr's who mediates between Starr and Hailey. She is Asian American and has a black boyfriend. Ryan A character who fights with Starr at Hailey's racist comments. Ms. Rosalie Khalil's grandmother who looked after Khalil and Starr in their childhood. Lisa Carter Sekani and Starr's mom who is married to Maverick. She works at the hospital. Khalil Harris A childhood friend of Starr's who was shot by a police officer. He became a drug dealer and lived in Garden Heights. Chris Starr's boyfriend who is a white boy from Williamson. He loves the show "The Fresh Prince" and enjoys rap music and playing basketball. April Ofrah An attorney from Starr's community who has a group called "Just Us for Justice." She is the key to Starr speaking out about Khalil. Lesha Seven's, Kenya's, and Lyric's mother who has a relationship with King and is a victim of his abuse. Brenda Harris Khalil's mother who is a drug addict and was often addicted during Khalil's childhood.
Nichts passendes dabei? Erkunde andere Fachbereiche.
Knowunity ist die #1 unter den Bildungs-Apps in fünf europäischen Ländern
Knowunity wurde bei Apple als "Featured Story" ausgezeichnet und hat die App-Store-Charts in der Kategorie Bildung in Deutschland, Italien, Polen, der Schweiz und dem Vereinigten Königreich regelmäßig angeführt. Werde noch heute Mitglied bei Knowunity und hilf Millionen von Schüler:innen auf der ganzen Welt.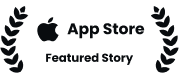 Immer noch nicht überzeugt? Schau dir an, was andere Schüler:innen sagen...
Ich liebe diese App so sehr, ich benutze sie auch täglich. Ich empfehle Knowunity jedem!! Ich bin damit von einer 4 auf eine 1 gekommen :D
Die App ist sehr einfach und gut gestaltet. Bis jetzt habe ich immer alles gefunden, was ich gesucht habe :D
Ich liebe diese App ❤️, ich benutze sie eigentlich immer, wenn ich lerne.