English Exam, Analysis of a speech
Melde dich an, um den Inhalt freizuschalten. Es ist kostenlos!
Zugriff auf alle Dokumente
Ähnliche Inhalte
Multiculturalism: British Identity, Klausur
Englisch LK Klausur, 15NP
Speech analysis - Martin Luther King: I have a dream
Analyse von Martin Luther King's Rede "I have a dream"
stylistic devices
eine paar stylistic devices (Stillmittel)
30 very important verbs for daily use
✨Viel Spaß
Analyzing a speech
alles rund um eine Analyse einer Rede, Rethorischr Mittel, etc.
Volcanoes (Erdkunde bilingual)
Definition and facts about this topic
"Life Lessons from the Youngest Person to Travel to Every Country" by Lexie Alford Lexie Alford gave this TEDx talk in front of a student audience in Klagenfurt, Austria on 28 June 2019. 21-year-old Lexie Alford broke the Guinness World Record for the youngest person to travel to every country in the world. In this TEDx talk, Lexie shares her stories from around the world. 1 I come from a family of travelers. My mom started a travel agency when she was younger than I am now, and growing up they never left me behind when own experience → they went on their adventures. I have encountered health issues, spanning creates thustworthines from malaria in West Africa to hospital-worthy food poisoning in Pakistan. I spricht andere an relatable 5 learned how to cope with public anxiety attacks by myself in foreign countries, and I endured the brain-sizzling frustration of dealing with bureaucrats from audience gets a choice every country that requires a visa. Believe it or not, these have been some of my most treasured memories because they were the most defining moments of my life, spent far, far away from my comfort zone. establish connection 7 stays personal pronoun - in poudarce enumeration strong adjective, emphasite a point, 10 We are having the wrong conversation about our comfort zone. The phrase "getting out of your comfort...
Nichts passendes dabei? Erkunde andere Fachbereiche.
Knowunity ist die #1 unter den Bildungs-Apps in fünf europäischen Ländern
Knowunity wurde bei Apple als "Featured Story" ausgezeichnet und hat die App-Store-Charts in der Kategorie Bildung in Deutschland, Italien, Polen, der Schweiz und dem Vereinigten Königreich regelmäßig angeführt. Werde noch heute Mitglied bei Knowunity und hilf Millionen von Schüler:innen auf der ganzen Welt.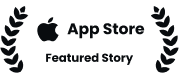 Immer noch nicht überzeugt? Schau dir an, was andere Schüler:innen sagen...
Ich liebe diese App so sehr, ich benutze sie auch täglich. Ich empfehle Knowunity jedem!! Ich bin damit von einer 4 auf eine 1 gekommen :D
Die App ist sehr einfach und gut gestaltet. Bis jetzt habe ich immer alles gefunden, was ich gesucht habe :D
Ich liebe diese App ❤️, ich benutze sie eigentlich immer, wenn ich lerne.
Alternativer Bildtext:
zone" is thrown around so much today online and in motivational quotes that it's begun to lose its meaning. And this is because we don't clearly understand what our comfort zone is, and it seems counter- intuitive to leave it because it's where we feel the most safe. [...] It also sounds 15 like we're sugar-coating something that we don't want to talk about, which is metapher influence audience fear. emot ofionally → beyward We fill our lives with routines. We wake up, go to class or work, eat our meals, maybe work out and go to sleep at basically the same times every day. We surround ourselves with the same stable relationships for years. We are afraid 20 to leave the safety of our routine to pursue something greater because of our fear of failure. I set myself up for a goal with a very realistic potential for failure, not because my family wanted me to or because it was easy but because I knew that I would regret it for the rest of my life if I didn't try. alter every argument she's explaining her idea gives examples maker audience think about it Anapher it stands out, easy to follow makes use of language and communicative strategy effectly And now, I make the majority of decisions in my life based on the answer to a 25 very simple question: "Will I regret not doing this?" If the answer is "Yes," I know that I have a moral obligation to myself and the people around me to do it, even if that means jumping off of a 750-foot dam or spending seven months alone or giving a talk in front of strangers. Being in a state of comfort itself is freedom from pain, but when we subject 30 ourselves to genuine discomfort, and plunge into the unknown, that's when we learn to transcend the layers of our comfort zone, manage our fears, and become empowered by them. Annotations: I. 3, (to) encounter = (to) experience sth. 1.7, (to) require = (to) ask for 1. 20, (to) pursue = (to) follow 1. 29, (to) subject = (to) expose 1. 30 (to) plunge = (to) jump Ask yourselves: How uncomfortable are you willing to become in order to reach your fullest potential? rhetorical question →get audience attention Colloquial it is language but some format still formal in some paragraphs 428 words 1. 5, anxiety attacks = panic attacks caused by fear II. 13f., counterintuitive = against our intuition 1. 26, moral obligation = moralische Verpflichtung 1. 30, genuine = real Assignments: sum up 1. Outline what travelling means to Lexie Alford and why she thinks it is important to leave your comfort zone. purpose of delivery who is the audience 2. Analyse what the speaker's message to the audience is and how she gets it across to them. In doing so, focus on three striking strategies such as choice of words, use of quotations/direct speech, metaphors, enumerations or repetitions in words and/or structure. Strong/positive emphasipoint, draws attention to it influence audience emotionally → kind of keywordl 3. Comment on the question at the end of the speech by referring to general aspects about travelling/going abroad and to your personal opinion. Make clear if you agree or disagree with the speaker's point of view presented in the speech. VW [zone] W what is the benefit? Gr (T) 1) The present speech "Life Lessons from the youngest Person to Travel to Every Country" held by Lexie Alford in Klagenfurt in Austria on 28 June 2019 deals with overcoming your own fears by getting out of was given your comfort of The speech is in front of a student audience. has The purpose of delivery is to convince the audience of leaving the fear of failure behind and to seize. the chance of oping abroad and travel a lot. Lexie Alford tries to explain that the meaning of the comfort zone begun to love its meaning. She says that we live in a life full with routines and the fear of failure is always stopping us from becoming greater and enjoying our life. The speaker also points out how her life is based on some simple question and this is what she wants to change in the young students audience. 2) The speech held by Lexie Alford with the title " Life Lessons from the Youngest Person to Travel to Every Country" was given in the TEDX talk to a student audience in Klagenfurt in Aurria on 28 June 2019) Lexie Alford makes use of language and communicative strategy effectively. in the following I am going to discuss how she uses different strategies. ies in the first paragraph the speaker shares her experience, for example about her traveling adventures, with the audience (cf. 11. ^.) Her own experience" creates a feeling of trustworthiness. After her positive experience and adventures Lexie Alford also tells her audience about the health issues and the different illnesses she has experienced in the countries she visited. With this ' she speaks to her audience and her audience might relate to the speaker (St. 11.3). Later in this paragraph, she leaves the audience a choice. (cf. 17) T₁. they can pick what the audience creates wants to believe this causes a feeling of responsibility and the audience does not feel forced to believe her. In the second paragraph the speaker sharts the sentence with - "we". (cf. + 10). It is a personal R Gr personal experience to trustworthy wess ✓ ✓ chore for listanets proviouns ✓ choice of words ✓ metaphor Vanaphora ✓ examples Sb f 2/ which? pronoun which establishes the connection the speaker and the audience have. Moreover the speaker makes use of a strong adjective to emphasize the point (cf. 1.10). In the following the speaker wes a metaphor the which "Sugar - coating" it stands for fear. (cf. 1. 15). This stylistic device is supposed to influence the audience emotionally. It is also a kind of keyword for the audience because the audience is going to think about it and through this it stays in the mind of the audience (cf. 1. 15), In the third paragraph Lexie Alforal Starts each sentence with a personal pronoun (cf. 11. 17) The anapher stands out in the speech and it makes it eavy for the audience to follow the speaker. Also the use of personal pronouns makes the audience feel involved in this whole speech. L Additionally the speaker is explaining herself and her idea after every argument (CF. 11. 21) Giving examples makes the audience think about it. The audience will even think about their try to 1 -personal experience and find personal examples. Besides it creates more trustworthness. in the last paragraph of the speech she compares herself to the person This she is now (cf. 1. 24). It influences. the audience because it strengthens the connection between the speaker and the audience. At the end of the paragraph she additionally sums up everything (cf. ll. 30) Fhrough this she wants to make sure that the audience understood everything. As a result she reaches a lot of people with her colloquial and emotional speech. speaker 3) I agree with the speech. I believe that we all grew up in a certain Comfort zone. Later when it comer to the point to leave this zone which probably is our family it is obviffous that we question everything we are going to do and some of us are probably really insecure about themselves ve it is difficult to them to believe that they can reach their fullest potential. In spite of the little time your language Points: 86,5 is very 86,5/10 wrote a I just try 1 you nice sb W R What exactly if is message عصا to avoid convincing analysis repetitions. 01.11.21