Melde dich an, um das Know freizuschalten. Es ist kostenlos!
how to take notes STRUCTURING YOUR NOTES. • make an index. ↳ write notes for each chapter, each paragraph. - take it as a kind of a guide line for your own study material • Use the index in your text book. write down the lecture number and the subject on top of the page 4 write down the date. • use bullets/symbols. (like arrows or dots) 4 make a. a key where you explain your abbreviations. CONTENT OF YOUR NOTES 24th of May • not just write down key words. ↳ write in whole sentences as much .you can it's better for the preparation to exams, so you can understand what the teacher. said. • Additionaly make sure that your notes are not an exact copy of the power point presentation. 4 don't just copy and paste the power point. Add notes and expla- .nations.. WHAT I SHOULD WRITE DOWN You should write down everything that is importaint. 4. If you do. a preparation before the class you will probably have a good idea on what is importaint, and what is going to be discussed.. What is importaint? (1) If the proffesor repeats the same thing a few times or if they are Emprasizes that information is importaint. The material is too new. to be convered in the textbook. write it down 4 new material is importaint. 3 Information that is not...
Nichts passendes dabei? Erkunde andere Fachbereiche.
Knowunity ist die #1 unter den Bildungs-Apps in fünf europäischen Ländern
Knowunity wurde bei Apple als "Featured Story" ausgezeichnet und hat die App-Store-Charts in der Kategorie Bildung in Deutschland, Italien, Polen, der Schweiz und dem Vereinigten Königreich regelmäßig angeführt. Werde noch heute Mitglied bei Knowunity und hilf Millionen von Schüler:innen auf der ganzen Welt.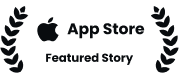 Immer noch nicht überzeugt? Schau dir an, was andere Schüler:innen sagen...
Ich liebe diese App so sehr, ich benutze sie auch täglich. Ich empfehle Knowunity jedem!! Ich bin damit von einer 4 auf eine 1 gekommen :D
Die App ist sehr einfach und gut gestaltet. Bis jetzt habe ich immer alles gefunden, was ich gesucht habe :D
Ich liebe diese App ❤️, ich benutze sie eigentlich immer, wenn ich lerne.
Alternativer Bildtext:
in the textbook /Extra study material is impor taint to. You're not able to find the information later in the text- book, because it was said by your proffesor. Be careful, with long examples, you don't need the whole story. 4. Use separate highliter for anything exam-related 4 example exam questions, tips for the exam, tips for studying for the. exam, when something is importaint for the exam. MAKING YOUR NOTES LOOK PRETTY! 1 - • Stick to one color, but use different shades/ pens 4 one color with different shades Add sticky notes in the same color as you notes.. Create a pretty header and take notes as usual 4. if your header is pretty the rest of your notes will look pretty as well. ISUMMARY make a summary of your notes. • summarize the most important things and information papersnake.com