Melde dich an, um das Know freizuschalten. Es ist kostenlos!
Shakes peare Shakespeare: * Born in Stratford Christopher Marlowe: his biggest opponent * THE ELIZABETHAN AGE (1558-1603) * Named after Queen Elizabeth I (reign of 45 years) * politics and economics: Golden Age England emerged as a world power International trade -> rise of capitalism Constant clash between Catholics and protestants Trap-door is multifunctional: as a grave or entrance to hell * conditions: Clear distinction between royalty, nobility and poverty Marriage: out of financial causes and social status, not out of love (usually. daughter's duty or on Royal's command) A poor normal man wasn't allowed to marry a Nobel woman (even the contact wasn't wanted) Women's role: to serve as wives & mothers => To marry as her family directed her + And to raise children for her husband) ELIZABETAHN THEATRE -> theatre enthusiasts Theatres in Elizabethan London were venues of mass entertainment -> only entertainment source for the citizens (due to technical underdevelopment) Theatres: * were situated outside the city * no separation between the stage with the actors in the audience * there was no lighting or special sound effects * all performances were presented during the day -> no darkness * were attended by people from all social ranks (=> groundlings = poor) + opportunity (for poor): become famous * women's roles were played by men -> no actresses ==> imagination depended totally on the language used in the play 3....
Nichts passendes dabei? Erkunde andere Fachbereiche.
Knowunity ist die #1 unter den Bildungs-Apps in fünf europäischen Ländern
Knowunity wurde bei Apple als "Featured Story" ausgezeichnet und hat die App-Store-Charts in der Kategorie Bildung in Deutschland, Italien, Polen, der Schweiz und dem Vereinigten Königreich regelmäßig angeführt. Werde noch heute Mitglied bei Knowunity und hilf Millionen von Schüler:innen auf der ganzen Welt.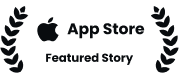 Immer noch nicht überzeugt? Schau dir an, was andere Schüler:innen sagen...
Ich liebe diese App so sehr, ich benutze sie auch täglich. Ich empfehle Knowunity jedem!! Ich bin damit von einer 4 auf eine 1 gekommen :D
Die App ist sehr einfach und gut gestaltet. Bis jetzt habe ich immer alles gefunden, was ich gesucht habe :D
Ich liebe diese App ❤️, ich benutze sie eigentlich immer, wenn ich lerne.
Alternativer Bildtext:
to 4 times more words than in other modern please -> through the very thoughtful choice of words: bewitching the audience * + the shape of the Globe's theatre encourages active performances: Actors always moving around and using the entire stage area for greater actions Capulet Exciting Force: Romeo meets Juliet at the Capulet house and completely forgets about Rosine. Exposition: Romeo shows his lust for Rosaline; normal conversations in Montague and Capulet families; Mercutio makes fun of Romeo because of Rosaline's intent to never marry. Character constellation Mercutio Romeo's witty and loyal friend who is slain by Tybalt when defending Romeo Benvolio Romeo's peaceable good-natured friend Rising Action: Romeo needs to secretly marry Juliet fearing that a Capulet and a Montague would never be allowed to mery. Apothecary Illegally sells Romeo poison Lady Montague Romeo's mother who dies of grief when Romeo is banished Plot Structure of Romeo and Juliet Climax or Turning Point: Tybalt kills Mercutio, then Romeo kills Tybalt. The Prince arrives and orders that Romeo be banished from rona. Prince Banishes Romeo from Verona Romeo Lord Montague Romeo's father who, along with Capulet, originated the feud between the families Paris Juliet's suitor and cousin of the Prince. Killed by Romeo at the Capulet tomb In love Friar Laurence Marries Romeo and Juliet and concocts the plan to lake Juliet's death Friar John Sent to Mantua to tell Romeo of the Friar's plan. He is quarantined and never arrives Tybalt Juliet's hot-headed cousin; kills Mercutio, then is killed by Romeo Feuding Juliet The Nurse Capulet servant and confidant to Juliet, Acts as messenger between Romeo and Juliet Lady Capulet Juliet's mother who is cold and calculating in her desire that Juliet marry Paris Lord Capulet Juliet's irritable and irrational father who demands she marry Paris Montague his mother dies in grief over Romeo's exile * Falling Action: Paris will soon be married to Juliet, and the Capulets do not know about Juliet's secret marriage. Juliet decides to fake her death with a potion the Friar gives her. Moment of Final Suspense: Romeo is informed that Juliet is dead when she is really asleep from the potion. Romeo arrives at the Capulet burial vault ready to drink the poison the Apothecaryd him. Catastrophe: Romeo drinks the poison and dies. Juliet wakes up, finds Romeo dead, and kills herself with a dagger when Psanfonaniss Ups tousnt Kalbkieg. Both families agree to stop the hatred after the tragedy. raised gold statues of their children Side-by-side in Verona Paris: A kinsman of the prince * Invite to a masquerade * The nurse counsels Juliet to proceed as if Romeo were dead and to Paris who is a better match anyway -> disgusted with the nurse's. disloyalty--> hurries to Friar Lawrence MAIN CHARACTERS Romeo * Romeo's relation to love is not simple -> he is a great reader of love poetry + shallow desire to be in love => Despairs at Rosaline's indifference towards him * over the course of the play: his love for Juliet becomes a profound & intense passion * Romeo's deep capacity for love => larger capacity for intense feeling of all kinds: - love compels him: to sneak into garden of enemy's daughter -> death for only a glimpse - anger: to kill his wife's cousin in a reckless duel despair: to suicide upon hearing of Juliet's death ==> such extreme behaviour dominates Romeo's character throughout the play contributes to the ultimate tragedy Juliet * on the border between immaturity and maturity * at first: wide-eyed, obedient naïve girl * hasn't thought about marriage (although it's common there) -> still innocent * at the end: self-assured, loyal and capable woman * despite her intense love for him: She's able to see and criticize Romeo's rash decisions & his tendency to romanticize things After Tybalt's death: She does not follow him blindly, but rather makes a logical and heartfelt decision She does not kill herself out of feminine weakness, but rather out of an intensity of love (her suicide requires more nerve than Romeo's) -> she stabbed herself through the heart with a dagger, not poison writer's block venue elizabethan (e-li-za-bee-than fatal flaw fatality groundlings hero heroine the Hiddle Ages medieval (m-dieval) traditional, conventional social status (sta-tiß) play play house play company playwright stage props poetic apothecary dutifully heartfelt riddance juvenile an) (a-potu-e-cary) apalley ^ indifference infamous to object profound limpact) at Lana's expense Schriftsteller's Blockade Tagungsort elisabe therisch Verhängnisvolle Schwäche (d. Tragödienhelder) Todesfall (by accident) stehende Zuschauer Held Heldin Mittelalter Mittelalterlich traditionell, alt sozialer Stand Theaterstück Theater Theatergruppe Bühnenautor Requisiten poetisch Apotheker Gleichgültigkeit berüchtigt (=durch üble Taten bekannt) einwerden the fgreifende (Auswirkung) auf Lana's Kasten pflichtgemäß aufrichtig, innig Befreiung Kindisch / jugendlich climb the social ladder dagger to decline lan offer) to attend to object to wed Karriere mader Dolch ablehnen betreten einwenden vereinigen