Shooting an Elephant - George Orwell
Melde dich an, um das Know freizuschalten. Es ist kostenlos!
Shooting an Elephant George Orwell (1936) Summary: (seemingly biographical account of Orwell and his experience as a Burmese officer in the British Indian colony): • The narrator (Orwell) mentions being on the side of the Burmese, disapproving the British presence as well as the oppression of the Burmese people by colonial rule • He faces challenges as a police officer representing British imperial power • Burmese people demonstrating their hate towards the colonials masters by expressing anger whenever they can → harassment of the police officer as representative of the British Empire • Orwell learns that an Elephant is undergoing a bout of "must" (hormonal disorder causing elephants to become uncontrollably violent) and therefore has caused a mess and serious harm • he sends for an elephant rifle in order to defend himself, however, has no intention of killing the wild animal looking for the elephant, Orwell catches sight of it being perfectly calm and peaceful • He values the animal and has no inclination to kill it ● Being observed by a great amount of local people, he feels, he is expected to kill the elephant in order to proof the power he is meant to represent as an officer of the British Empire • Out of fear of making a fool out of himself in front...
Nichts passendes dabei? Erkunde andere Fachbereiche.
Knowunity ist die #1 unter den Bildungs-Apps in fünf europäischen Ländern
Knowunity wurde bei Apple als "Featured Story" ausgezeichnet und hat die App-Store-Charts in der Kategorie Bildung in Deutschland, Italien, Polen, der Schweiz und dem Vereinigten Königreich regelmäßig angeführt. Werde noch heute Mitglied bei Knowunity und hilf Millionen von Schüler:innen auf der ganzen Welt.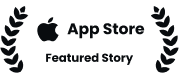 Immer noch nicht überzeugt? Schau dir an, was andere Schüler:innen sagen...
Ich liebe diese App so sehr, ich benutze sie auch täglich. Ich empfehle Knowunity jedem!! Ich bin damit von einer 4 auf eine 1 gekommen :D
Die App ist sehr einfach und gut gestaltet. Bis jetzt habe ich immer alles gefunden, was ich gesucht habe :D
Ich liebe diese App ❤️, ich benutze sie eigentlich immer, wenn ich lerne.
Alternativer Bildtext:
of the Burmese crowd, he shoots the Elephant couple times against his conscience until it suffers a slow death → The Burmese strip the dead Elephant to the bones • Aftermath: Indian owner is furious about the shooting, although the narrator was in the right for killing the elephant as it had killed a man → Orwell describes his own experience of shooting an angry elephant in response to the pressure from Burmese bystanders Relationship between the British and the Burmese: British: In superior position but without power over the crowd nor himself →→ intimidated Sympathizes with the oppressed & feels guilty Victim in an anti-European environment contradictory feelings: hatred for the empire ⇒ rude behavior of the Burmese Burmese: • Push the police officer to act against his conscience → use superiority in numbers and volume • Disrespect British authorities; despise British colonial masters for oppressing them → insults Anti-European feeling • Lack of bravery (e.g. to raise a riot) Atmosphere: tense, full of dissatisfaction, oppression & resistance → Colonial rulers were neither accepted nor respected by local population but detested. In the eyes of the British, indigenous people were depreciated. Nature of imperialism: COLONISER life-long struggle: guilt & bad conscience Seen as tyrant Seems powerful, yet is limited in his power → loses control destroys his own freedom ELEPHANT huge and strong animal difficult to control COLONISED help- and worthless The elephant as a symbol of the British Empire: Elephant being cold and peaceful most of the time Natives eating the elephant's meat are being turned into a gory, suffers wild, greedy crowd Local population wanting the elephant to die. EMPIRE The old elephant suffers a slow death turns out to be hollow and powerless old & fragile →→ cannot last much longer slow but painful death BRITISH EMPIRE Britain as a superior military power impossible for natives to control the Empire The colonial administration ruled the colonies calmly and efficiently. As long as natives did not rise up against their foreign government, soldiers and policemen were not a threat. Local population wanting the British to leave their country. After the departure of the British, the local population kept using the infrastructure left behind by the colonial powers. Despite all protests and independence movements, it took the British a long time to oust the British from the colonies. The narrator's dilemma: Torn between meeting the local population's expectations and shooting the elephant or following his conscience and letting the elephant - as a valuable animal - stay alive and wait for his mahout.